The world today is always evolving, changing for the better as all people continue to grow as a community. Different industries find the need to innovate and be more inclusive when it comes to their products, even more so for the fashion industry. This is why adaptive fashion has been slowly improving and expanding, especially for popular brands like Tommy Hilfiger, Zappos, Nike, and Target, in designing adaptive apparel.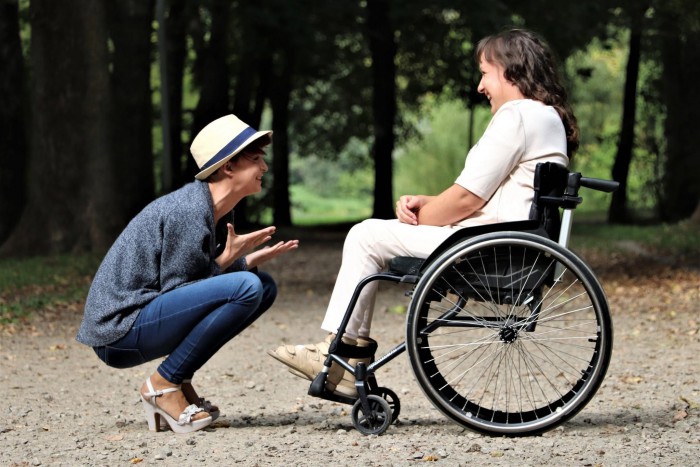 Adaptive fashion is all about inclusion. Often, the disadvantaged minority groups only get noticed when someone of power or someone privileged speaks out on their behalf, as in the case of persons with disability. This is despite the fact that 40 million US citizens are recorded having a disability.
Disability can happen to anyone at any stage of life because of unforeseen events and accidents, making adaptive fashion a must in this day and age. But because adaptive apparel isn't something that's usually made, these items can be scarce. There are quite a few ways. However, one can make adaptive fashion more accessible to the masses.
Make It Yourself
The great thing about the internet age is that you can learn new things anytime. Many places online provide learning materials that make it easier for you to take up a new hobby or two.
For adaptive fashion or just learning what to do when first making anything wearable, proper research is key. Being personally involved in the process of creating wearable items also makes it easier to find out what works best and what to focus on. It's all about ensuring that the consumers get what they need, especially since their needs are more specific: for clothes to be useful and fashionable at the same time.
For example, instead of using buttons for polo shirts, you can use velcro for easier access. Closure magnets can also be utilized for jeans; this is especially useful for the elderly and those who use wheelchairs. Adjustable hems are also a great way to help these people to make it easier for them to move around in their clothes.
People with disabilities also generally prefer clothing items that have side openings, so it's easier for them to get dressed and undressed. Pants are also one of the more troublesome things for people with disabilities, especially those who have trouble controlling their motor functions. Fabric loops can be added to the sides of pants to pull them up easily or to tighten them.
Generally, adaptive clothing is all about making the everyday lives of these people a lot easier.
Sell Online
Although there are already ways for people to buy adaptive clothing, there is still quite a lot of demand for such little supply. Selling products online as a way to bring adaptive clothing to a broader audience is one way to answer to the needs of the people.
Ensure that your online shop is easy to navigate, seeing as some of the people with disabilities will be ordering through the site on their own.
Advertising your shop through social media is the next best thing, as it allows you to widen your market and to connect with potential customers much better. Learn about the benefits of SEO.
Buy Online
Online shopping has become a necessity for many as it takes care of the need easily without the hassle of going somewhere. All you need to do is to check the online catalog for available choices.
Leading manufacturing company, Target fully utilizes its online shopping by providing these adaptive-apparel choices right at the fingertips of its customers. This retail giant is also known for providing sensory-friendly clothing, which is designed to lessen the discomfort of the skin when clothes are worn.
This is great for kids with autism, most notably because these pieces include heat-transferred labels in place of tags, flat seams, and one-dimensional graphic tees.