Your skin is a reflection of your health. Although facial scrubs, masks, and treatments can improve the appearance of your skin temporarily, taking steps to reduce environmental toxins supports the health of your skin from the inside out.
Plus, reducing airborne irritation keeps your skin's moisture, texture, and tone at its best. Improve the quality of your indoor air at home to see how radiant your skin can be.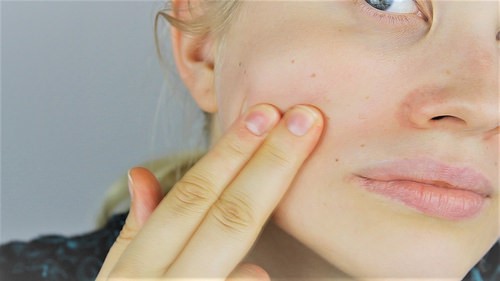 Use an Air Purifier to Increase HVAC Efficiency
Poor heating, ventilation, and air conditioning (HVAC) systems negatively affect indoor air quality, which in turn significantly affects skin health. Avoid skin-related problems by making sure your HVAC system is in proper shape. If your HVAC system is overdue for service or repair, schedule an appointment to address the problems. Consider installing an air purifier to neutralize unpleasant odors, eliminate viruses, and increase HVAC efficiency.
Reduce Moisture
Moisture can linger inside wet or moist building materials, such as carpeting, ceiling, and walls, a condition that can cause undesirable bacteria and mold to grow. Although you may not know you're absorbing it, a mold is particularly irritating to the body. Additionally, excess moisture can disrupt your skin's natural balance of moisture.
To reduce home humidity, make sure your dehumidifiers, fans, and air conditioners are running smoothly, and drain your dehumidifier often. Be sure to change the filter on your air conditioner as well. Poorly draining shower areas, sinks, tubs, and overly watered plants can also contribute to excess moisture. If you have them, make sure to use the bathroom fan when you take a shower and the exhaust fan on your stove when you cook.
Avoid Chemical Cleaning Products
Household cleaning products are known to carry a plethora of toxic ingredients. Once airborne, these chemicals can find their way into your body. Since the skin is the largest detoxification organ, systemic irritations will be reflected in your skin.
Avoid chemical cleaners to reduce your ingestion of toxic chemicals. Instead, look for all-natural or organic cleaning products at your local natural foods store or co-op. If you're the DIY type, you can also make your own household cleaners that work as well as the commercial ones.
Reduce Combustion
Smoking cigarettes affect your health, including the health of your skin. Even if you don't smoke indoors, combustion byproducts from tobacco smoke can linger on your clothes and skin, and it eventually diffuses into the air. In addition, combustion from furnaces, space heaters, wood stoves, fireplaces, and scented candles releases products that can result in physical irritation and poor skin quality. If you can't avoid combustion, make sure your HVAC system is up-to-date and functioning at its best.
Improve Your Indoor Air Quality to Improve Your Skin
Taking the above four simple steps to improve your indoor air quality can result in purer air with less toxic chemicals, combustion products, mold, bacteria, and skin irritants. Improving the indoor air quality in your home can bring about significant changes in your lifestyle and physical well-being. Not only will you feel a deeper sense of vitality and health, but the results will also be visible. Breathe deeply. Your skin will thank you.