Carnival hails from Italian Catholic traditions, which make the most of the typically dark season between Christmas and Easter. Nowadays, Carnival is celebrated in many cultures and cities around the world, each with its own flair!
It's time to pick your dress! If you are one of the lucky ladies who find themselves invited to a carnival party this year, even if you don't travel to the most famous party destinations like Rio de Janeiro, Trinidad, or New Orleans! With the right music, decorations, and of course clothes, you can create your own festival atmosphere without leaving your block.
So what exactly should one wear for a carnival party? That depends slightly on the vibe of the party you are going to. Is it a glitzy affair full of sparkle and jewel tones? An elegant show of costume and craft like the Venetian mask carnival? Or an excuse to shake your groove thing to great Brazilian beats all night? We've got you covered in this article!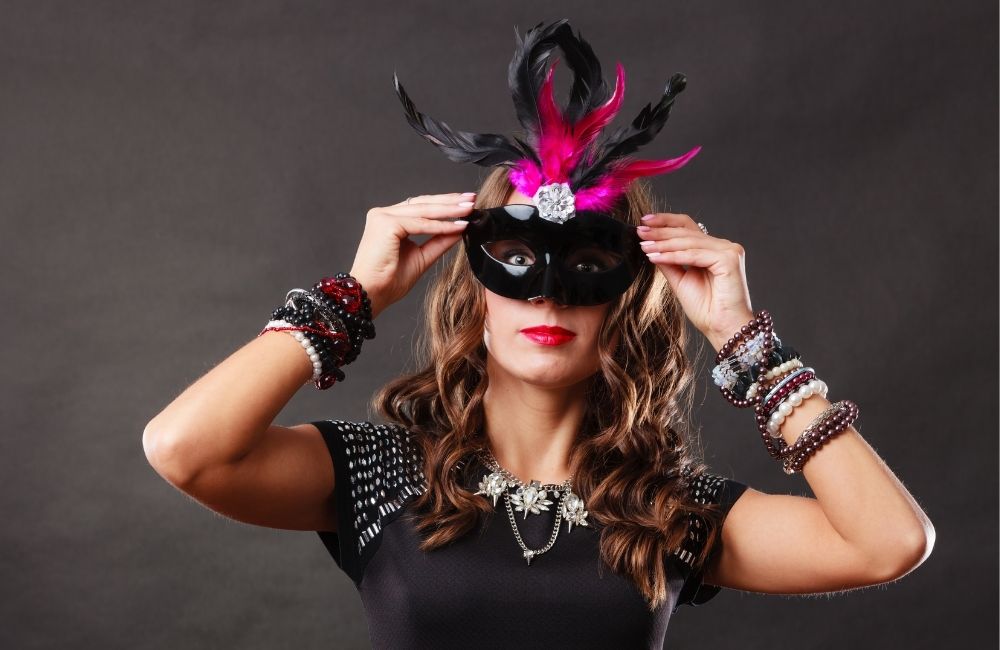 What is a Carnival Party?
A carnival is a great experience for people of all ages, especially if you've been to one before. There is nothing like the ringing of the games, the smell of cotton candy, and the thrill of finding treasures in the booths.
Most carnival-goers are women since they provide a fun, light-hearted environment that allows them to dress up and take on new personas.
Dressing up in crazy costumes is the best part of a carnival! There are tons of opportunities for people to be creative, whether they're dressing up in an elaborate costume or throwing on some colorful clothes. You are not constrained by your day-to-day life, which can include a business suit or conservative clothing. For a change, you can experience what it's like to be on the other side of things.
What to know
If you're attending a carnival party soon, you'll need to know how to choose a dress. Whatever your style, here's what you should consider.
Step 1: Know What You Want
This is the most important step. If you don't know what you want, then you can't find it.
Before you go shopping, think about what kind of event you're going to and whether you want to go formal or casual.
Are you looking for something with a little more color?
Do you prefer dresses with sleeves?
Do you want to look good in pictures?
Think about what you're looking for in a dress, and narrow down your search accordingly. Whatever your style, DeFacto offers a great selection of carnival outfits you can choose from on their website. Let's look at the best ways to dress up for a carnival.
Step 2: Do Your Research
The people at a carnival party tend to know more about what looks good on you than you do.
Look online for reviews regarding the type of dress you want to buy. Look at pictures of women wearing the same style and make sure it fits you well.
Step 3: Know Your Body Type
This is a good time to consider whether you're a pear, apple, or hourglass shape.
To find out, look in a mirror and notice what body parts are larger than the others.
Step 4: Be Yourself
Finally, you should find a dress that you feel comfortable in. It's important to keep in mind that if you're going to a carnival party, you're not going to be walking around with your normal clothing on.
You won't look good in a dress if you're uncomfortable in it. So be yourself.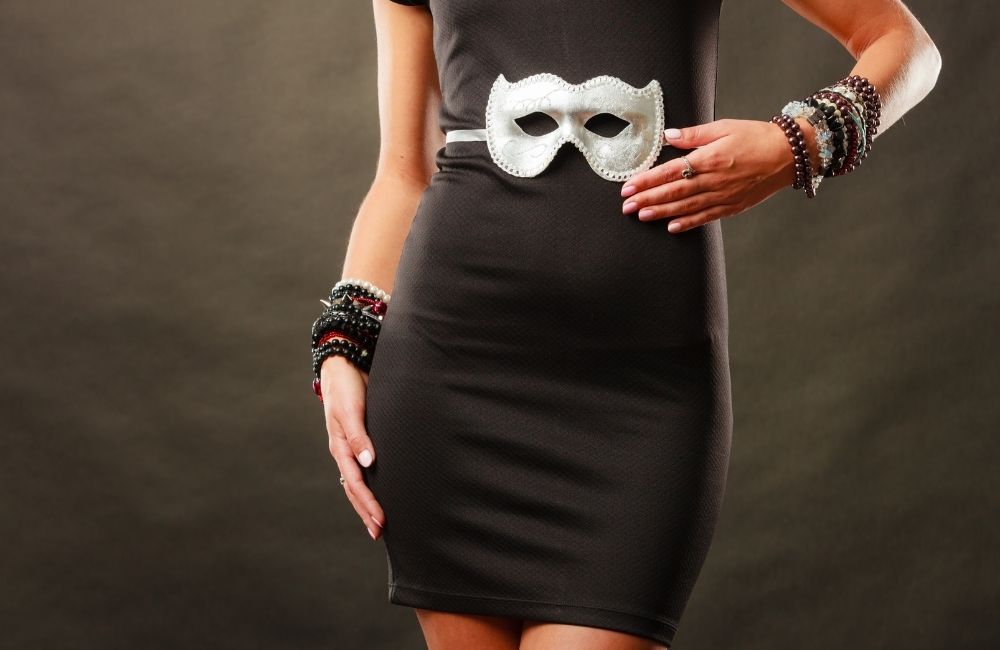 What Dresses Go Well with a Carnival Party
Choosing a dress for a carnival party can be a daunting task. A dress can make or break an otherwise glamorous ensemble. With the busy holiday season in full swing, it's hard to find time to go shopping, but there are plenty of ways to get your hands on the perfect dress while staying in the comfort of your own home.
Sparkles all around
Many people have a love-hate relationship with glitter. Although glitter can be difficult to remove from clothes and surfaces, it makes everything extra sparkly, festive, and fun. Why not add some glitter to your attire at an upcoming carnival or masquerade party? You can also choose one of these evening gowns coated in sparkling sequins for a glittery look with a classic, elegant silhouette.
Sequins and glitter are the names of the game for a New Orleans-inspired carnival! This season, there are many fabrics to choose from, such as sequins, chiffon, lace, velvet, or tulle.
Pair these with shiny satin materials, gold and silver tops and shoes, and big accessories for a memorable, glam look.
Jewel tones take center stage
Carnival is colorful, and there are certain tones you will see crop up a lot whether you are celebrating in New Orleans, Brazil, or Trinidad.
In particular, we love purples, greens, reds, and golds for the ultimate carnival combo! The colors are rich and look great when combined with pastels from yellows to creams. When planning a carnival party it's always best to go with what you know will look good on your skin tone.
You might fancy the long sleeve mini dress in green or a slightly hotter v-neck dress. For purple hues, opt for a high neck midi dress.
If you're looking for a way to stand out in the crowd and add some pizzazz to your next costume party, then you should wear jewel tones.
Dresses made for dancing
Short, flirty dresses are a great choice for a carnival party dance floor. This can be any type of dress that you choose, from a light summer dress to a mini-dress that leaves little to the imagination, but as long as it's steamy and flirty it could work. Wear something you can move in, and show a little skin if you like.
Women love to dance at carnival parties. Dresses can make the difference between having sore feet and dancing all night. Dresses that are too tight restrict movement and can cause foot pain. In heels, the pain will be exacerbated by your inability to move your toes.
Go for stretchy, comfortable dresses that are made from fabrics that breathe well so you can dance all night without feeling restricted. This type of dress is perfect for any occasion and flatters every body type.
Glittery accessories
What would a carnival be without extravagant costumes? While you may not design something elaborate for yourself, you can always dress up items you already own with some special accessories.
For bling, we love the red heels with sparkly jewel detail on the top of each shoe. A fun top with chunky, colorful jewelry or plenty of gold and silver bangles will make a statement and make dancing even more fun!
If you can get your hands on a mask, you may want to dress up as one of the famous Venetian carnival characters for an elegant, historical take on this world-famous affair.
The right shoes
Maybe you're heading to the carnival party with some friends and want to know what shoes to wear.
Sneakers are a good option since they are easy to move around in and if it rains you won't be bothered as much. Open-toe shoes, cute slippers, strappy sandals, wedges, and low heels are other options.
The kind of shoes to wear is important, as well as their color. For carnivals, gold and rose gold is the most popular color of the shoe.
Over to you…
We hope our tips helped you decide how to choose a dress for a carnival party. For a carnival party, a fun, bright dress is the best choice. Wear something that shows your personality and don't be afraid to get creative with the color and pattern.
While it is never wrong to wear a brightly colored outfit, the most important thing is to wear something that will make your experience memorable. Whether that be with your friends or with your significant other, all of these recommendations are designed to have fun and be festive.