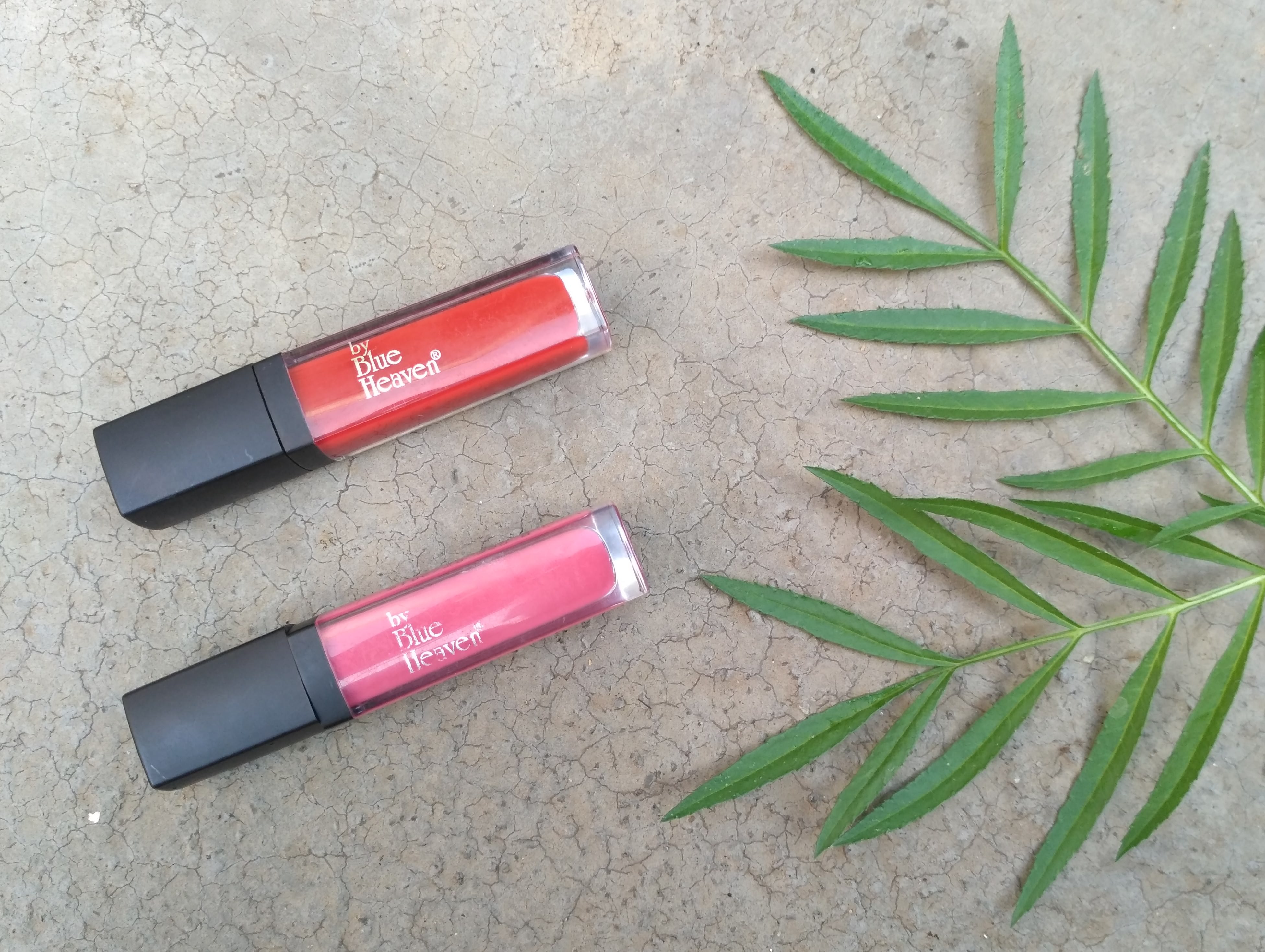 Hello, my ladies! What's going on? Here's my review on Blue Heaven Long Wear Lip Color which claims to last long, provide high coverage and conditioning to lips. Let's move on to the review now. 
About the product: Blue Heaven Long Wear Lip Color is a conditioning & moisturizing lip color. Gives rich & creamy feel to the lips. Provides long lasting intense color without touch-ups. Contains nourishing emollients, Smooth texture. High gloss, Long stay, with Sunscreen, High coverage and elegantly fragranced. Cool and vibrant shades.Presence of vitamins to protect your lips from dryness.
Price: Rs. 105/- for 6.5 ml
Ingredients: Pigments and pearls, liquid paraffin, iso-dodecane, iso propyl myristate, Cyclomethicone, ethylene/styrene, copolymer, hydrogenated, Polyisobutene, ethyl hexyl palmitate, octyl methoxy cinnamate, perfume, butylated hyd. toluene & Propyl Paraben
Blue Heaven Long Wear Lip Color Review
A few months back, I bought these two shades: 01 Dazzle and 04 Hard Rock and I completely forgot about reviewing them. They were lying on my dressing table just like that and I regretted not using them. So, this liquid lipstick comes in a transparent plastic packaging with a black cap. Its applicator is thin and apt for my thin lips. It has a light, pleasant fragrance which isn't annoying at all. Both the shades are well-pigmented and give an opaque coverage.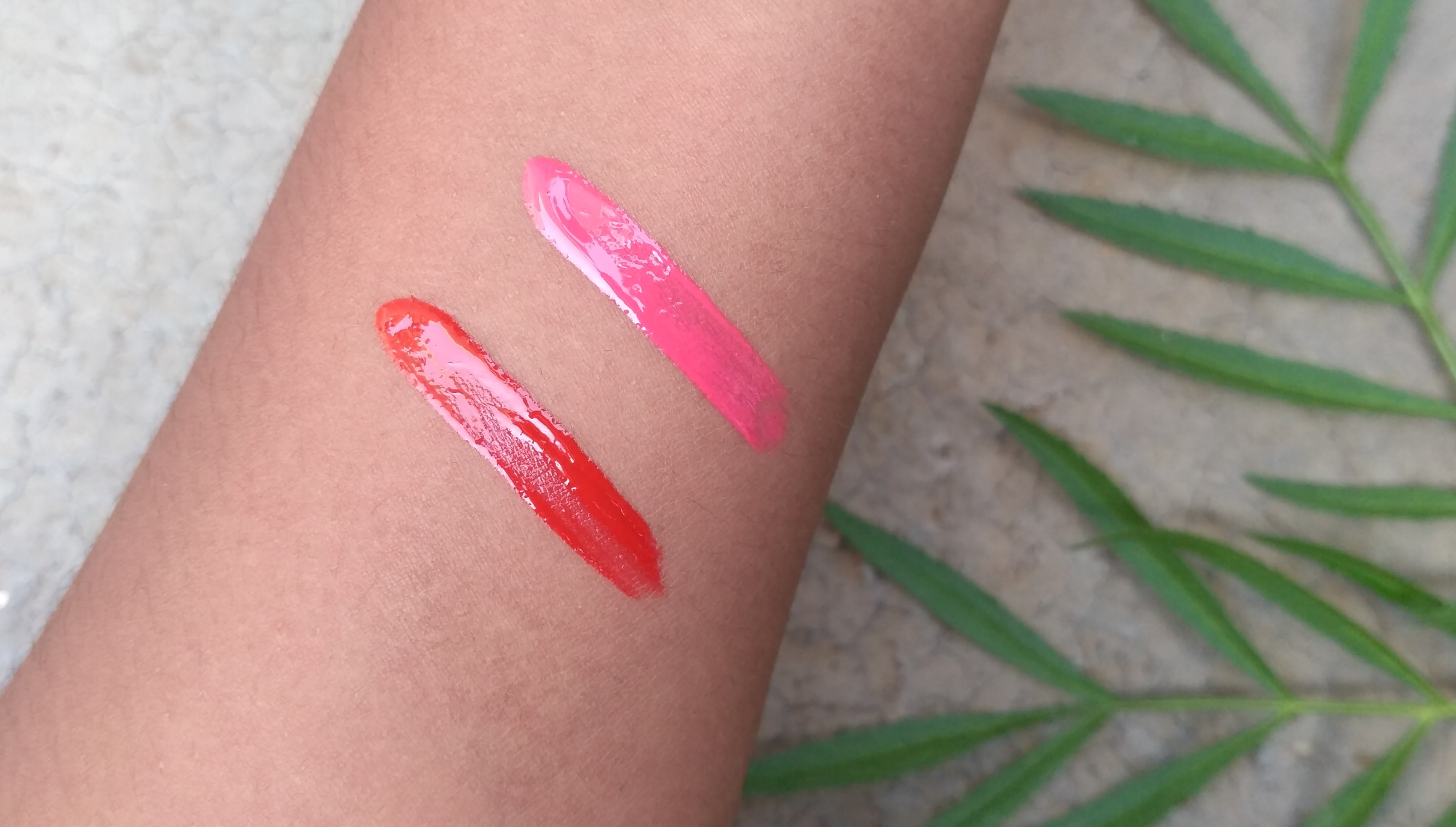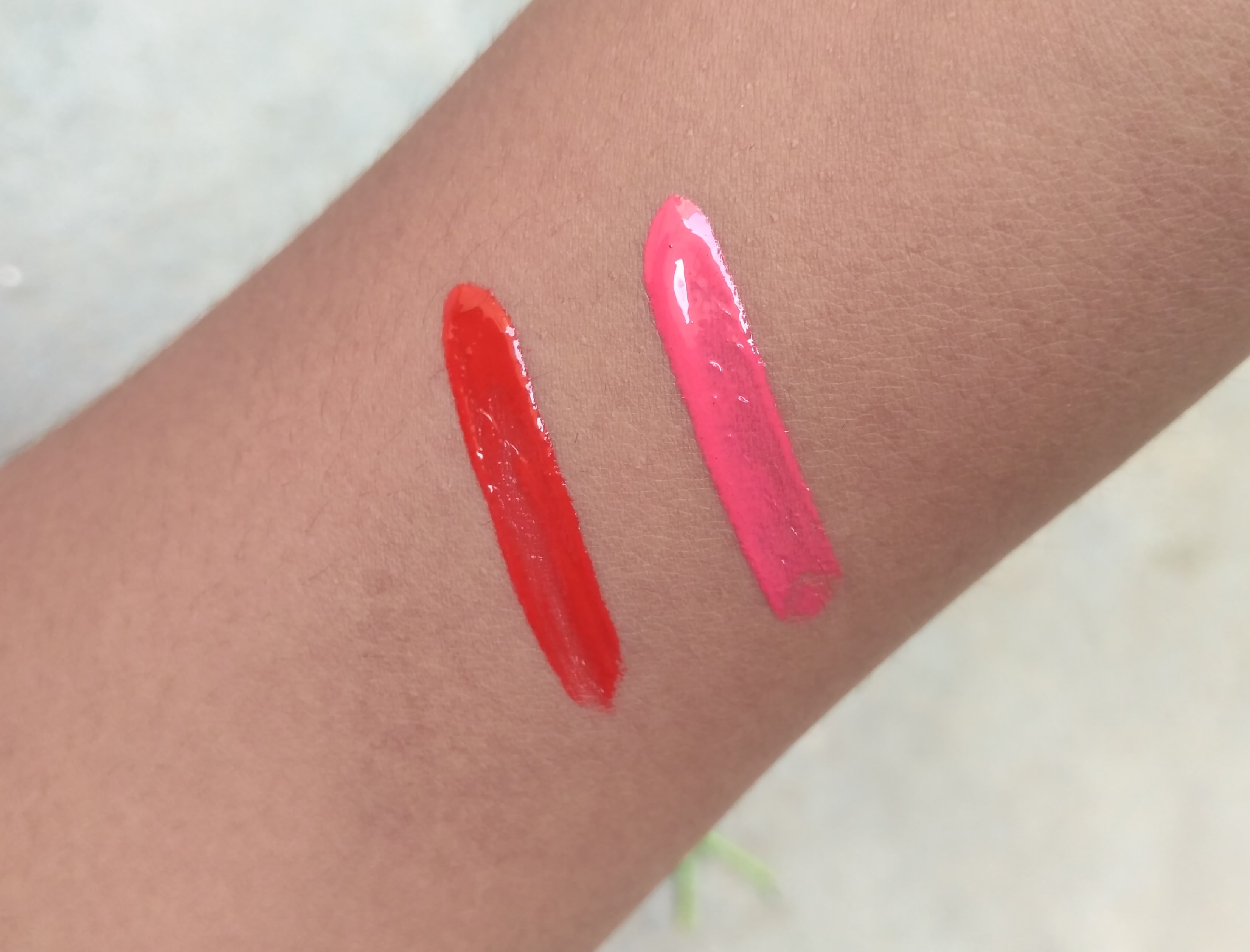 Due to its thick consistency, it's more of a gloss than a lipstick because of its glossy finish. For a precise finish, the lips must be prepped. This lip color is moisturizing to lips. It imparts too much shine on my lips which I don't favor for everyday use. Because of its high pigmentation intensity, I have to tone down a bit. These lipsticks are transferable so you'll see their stain on cups or anything that your lips touch. It stays for 4 hours and after that loses its intensity and settles in fine lines. 
Blue Heaven Long Wear Lip Color Dazzle 01 Review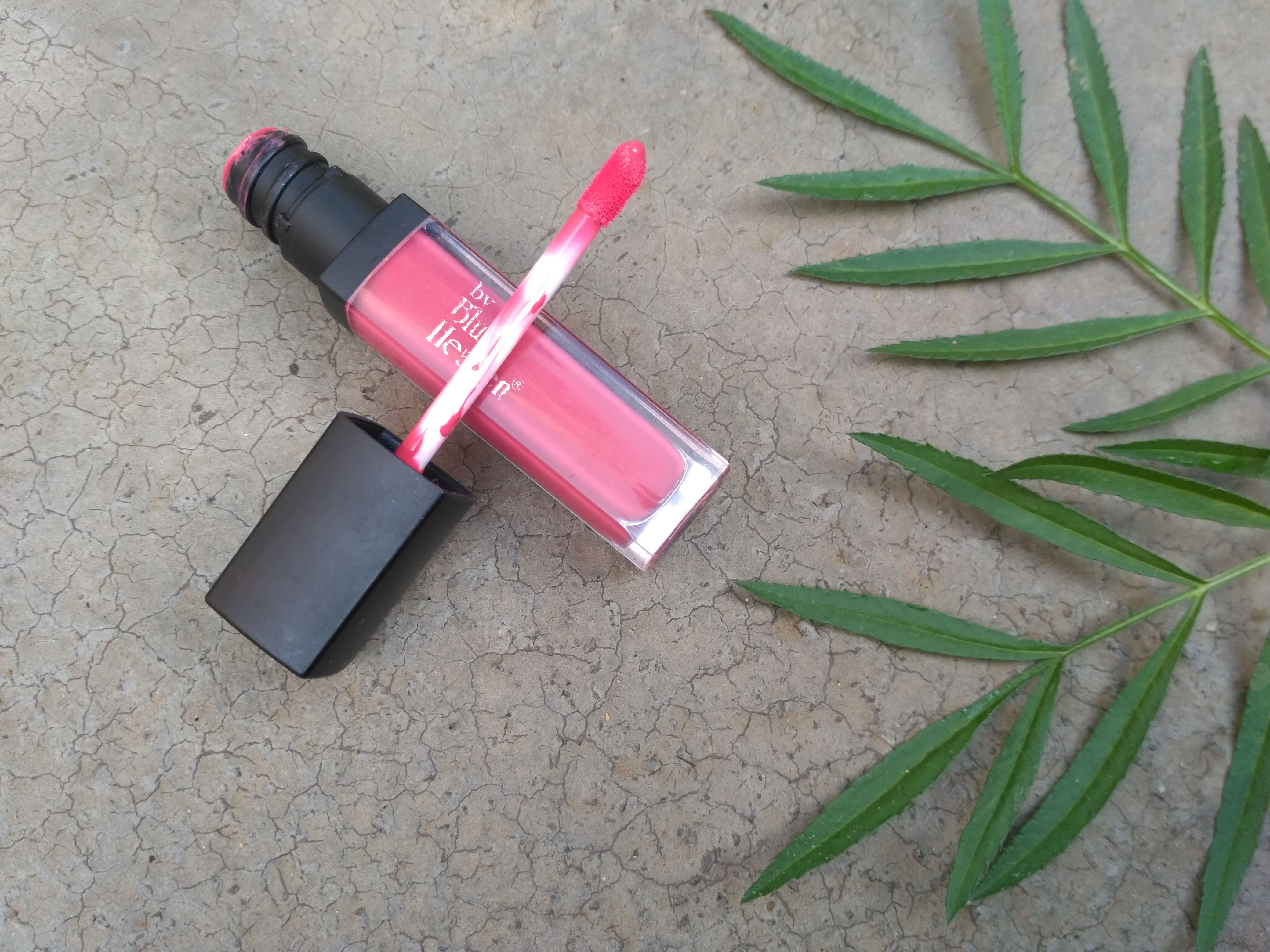 Dazzle is a pale pink shade that will suit fair to medium skin tones. On my dusky skin, this shade appears too bright and washes me out. I make it work by dabbing the lipstick in order to tone down. It's a pretty and unique shade.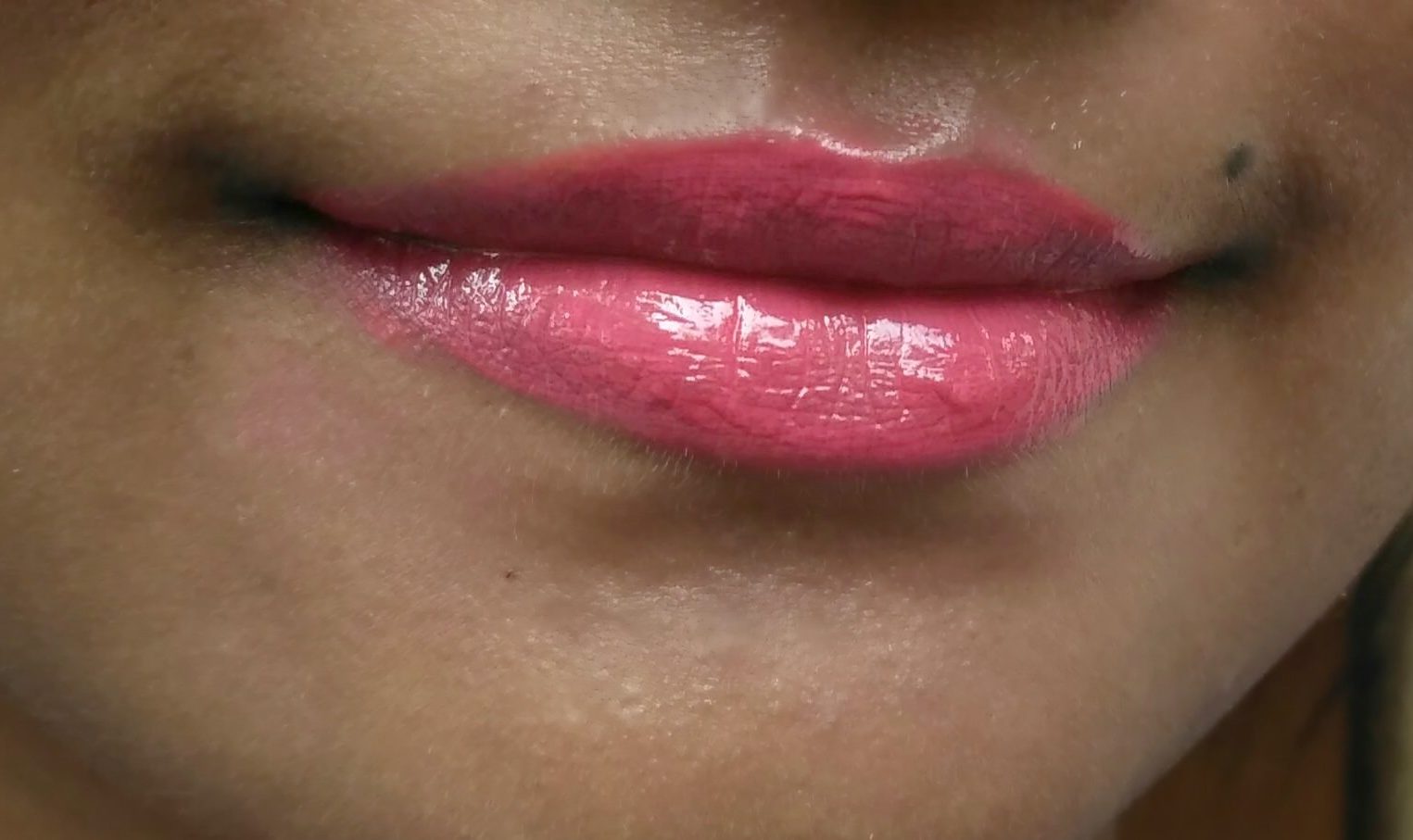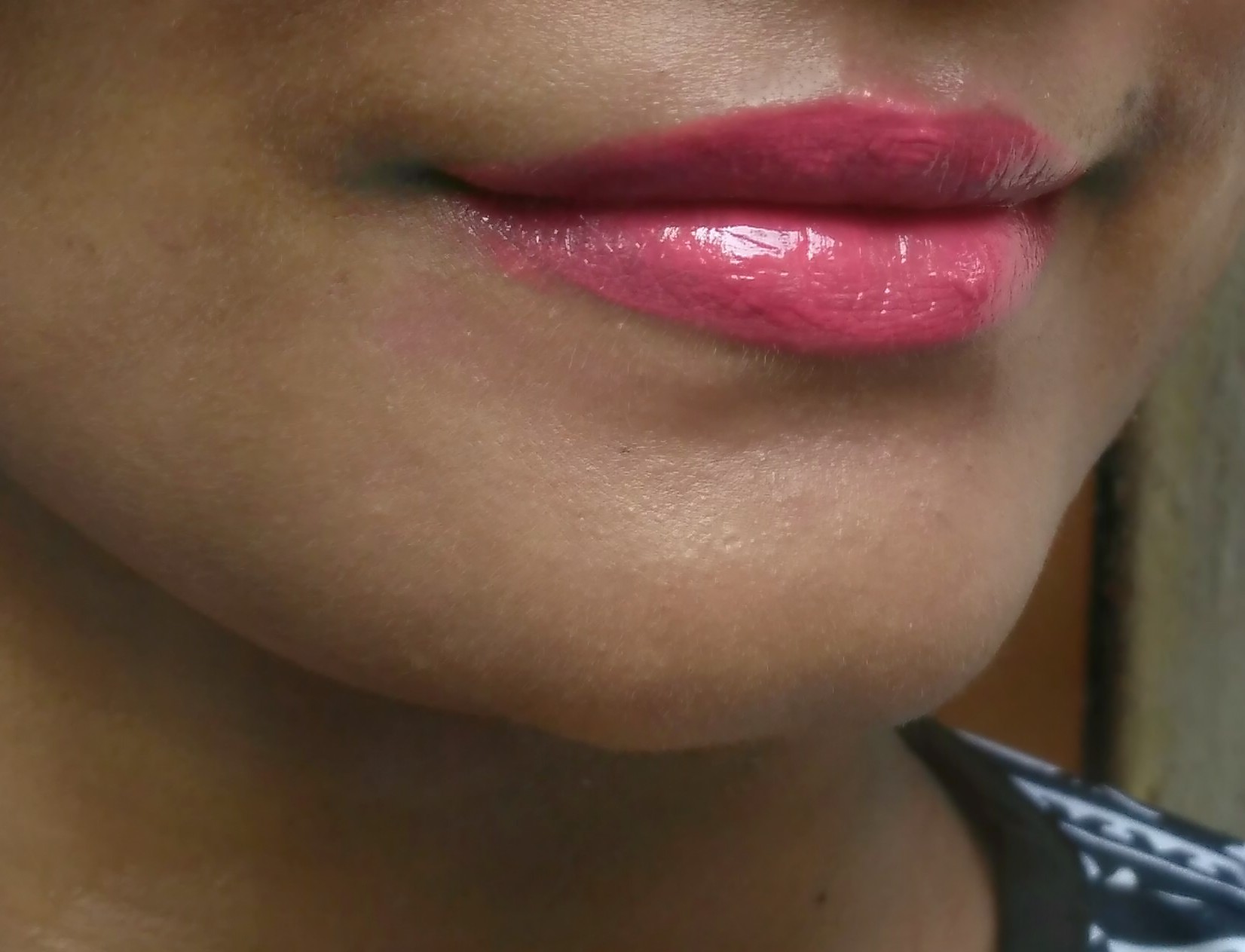 Blue Heaven Long Wear Lip Color 04 Hard Rock Review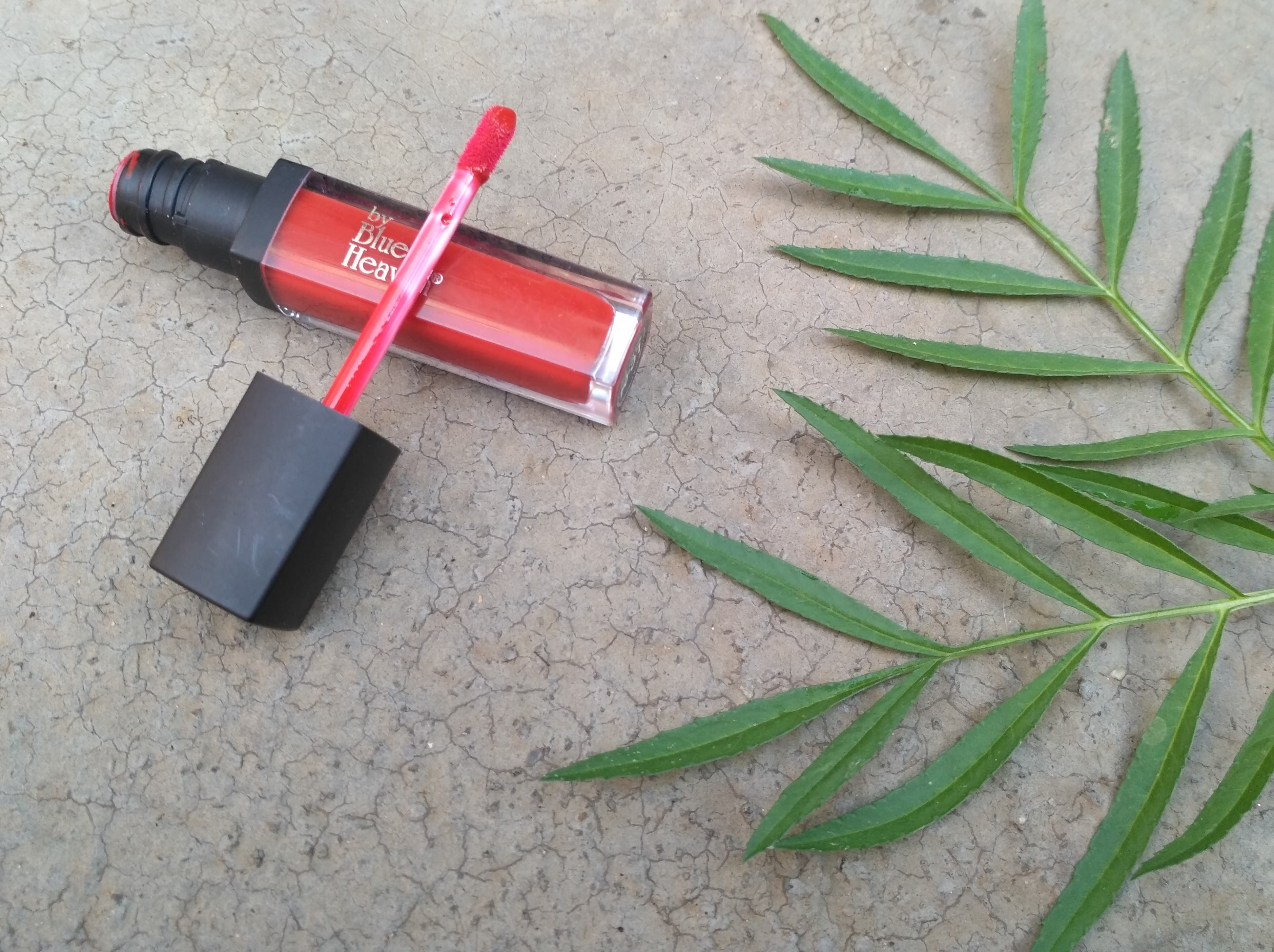 Hard Rock is a brick red shade with a warm undertone. It comes off as a bright tomato red shade which will suit every skin tone. I personally like this shade as it brightens up my face.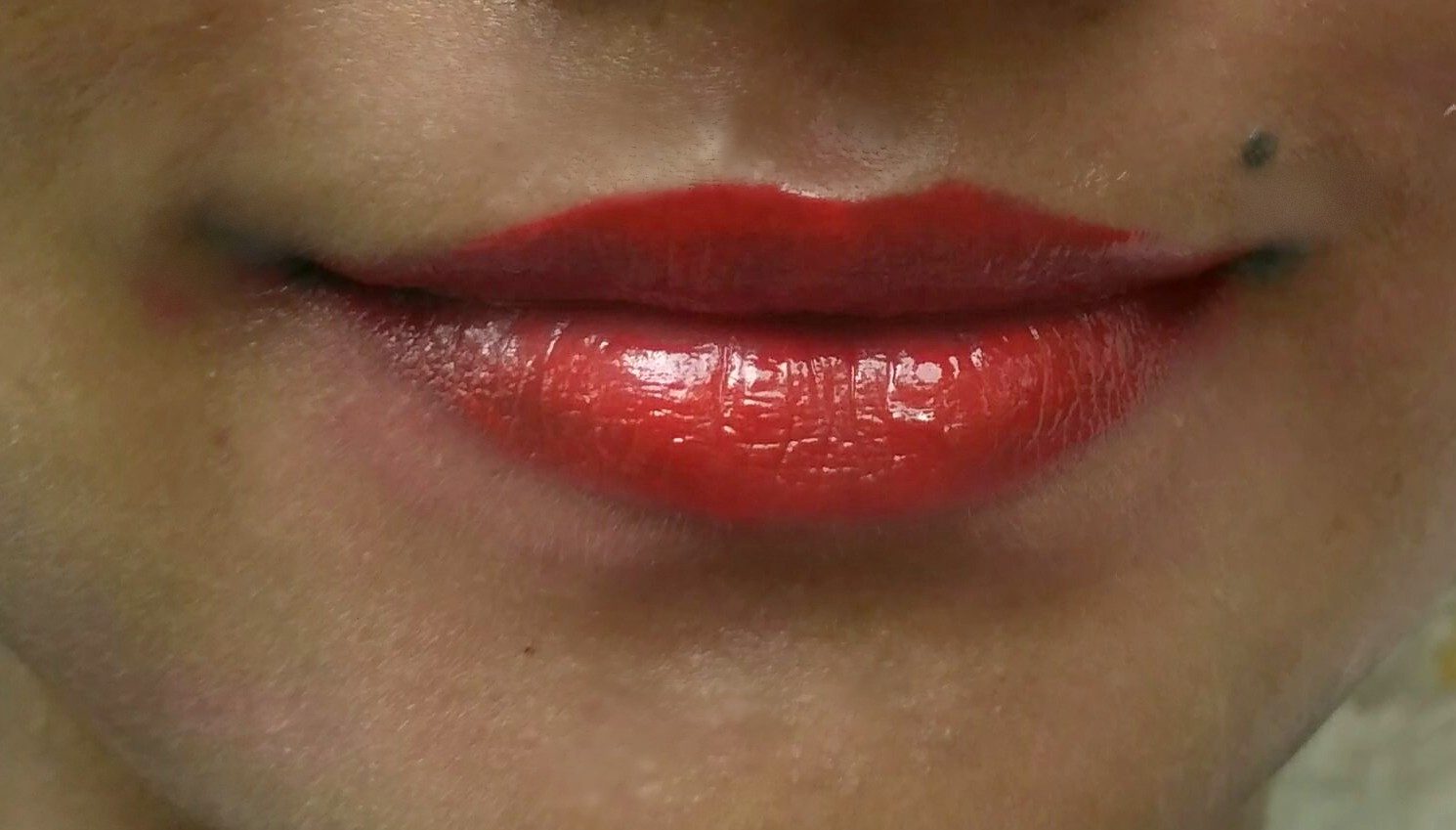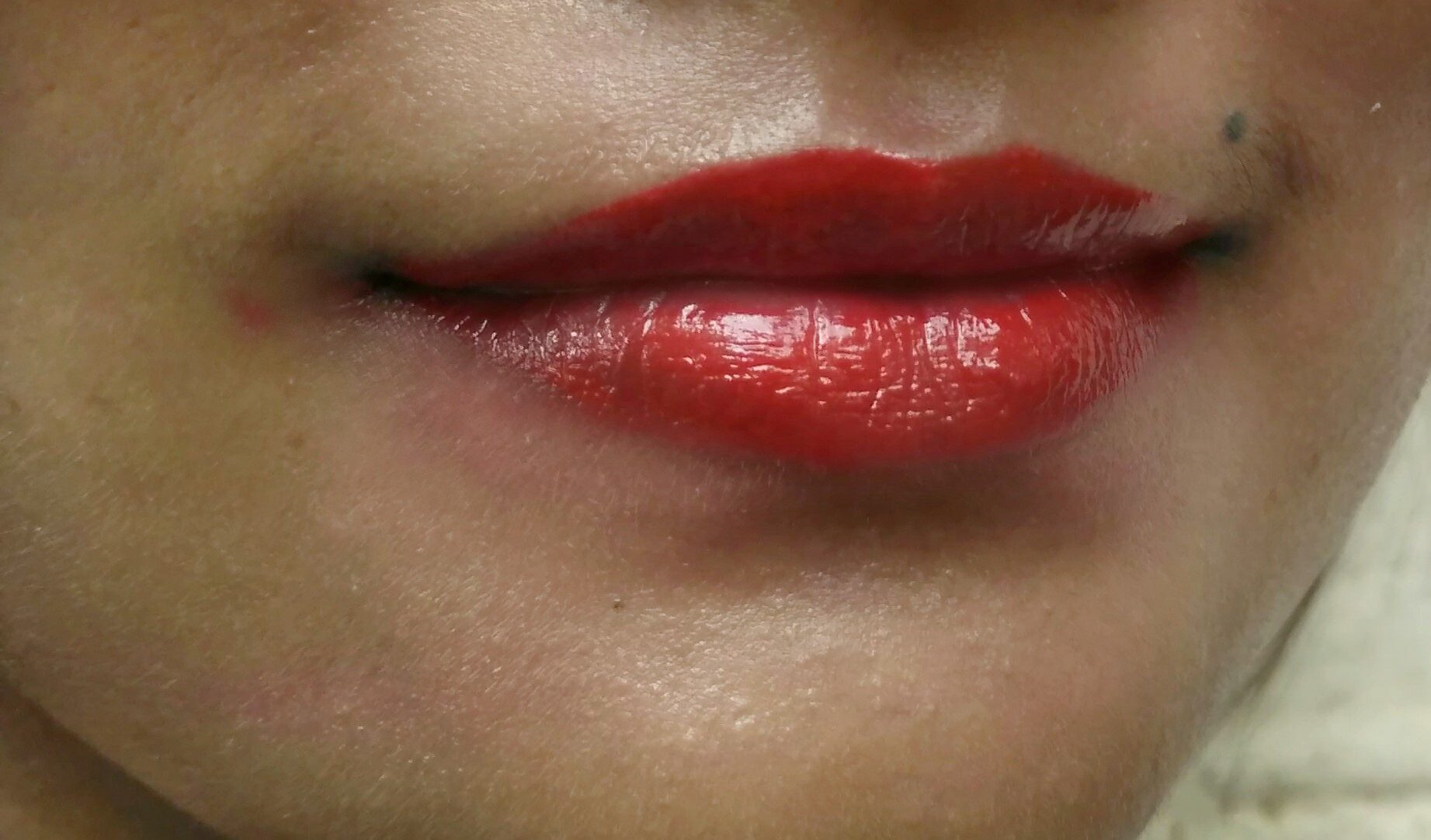 Pros:
Pocket-friendly price

The shades are opaque

Moisturizes lips 

Gives a glossy finish to lips

Average staying power for the price
Cons:
This lipstick imparts too much shine

Settles on fine lines
Final Word: Blue Heaven Long Wear Lip Color is affordably priced and provides good coverage. The shades Dazzle and Hard Rock are lovely shades that will suit a majority of skin tones. Also, they are glossy and moisturizing but they impart too much shine on lips. If you're looking for lip gloss with an opaque coverage, try this as it won't hurt your pocket too. 
Rating: ⭐⭐⭐
So here was my experience with Blue Heaven Long Wear Lip Color. Aren't these so affordable? Are you going to try it?