Blue Heaven Diamond Blush On 502 | Review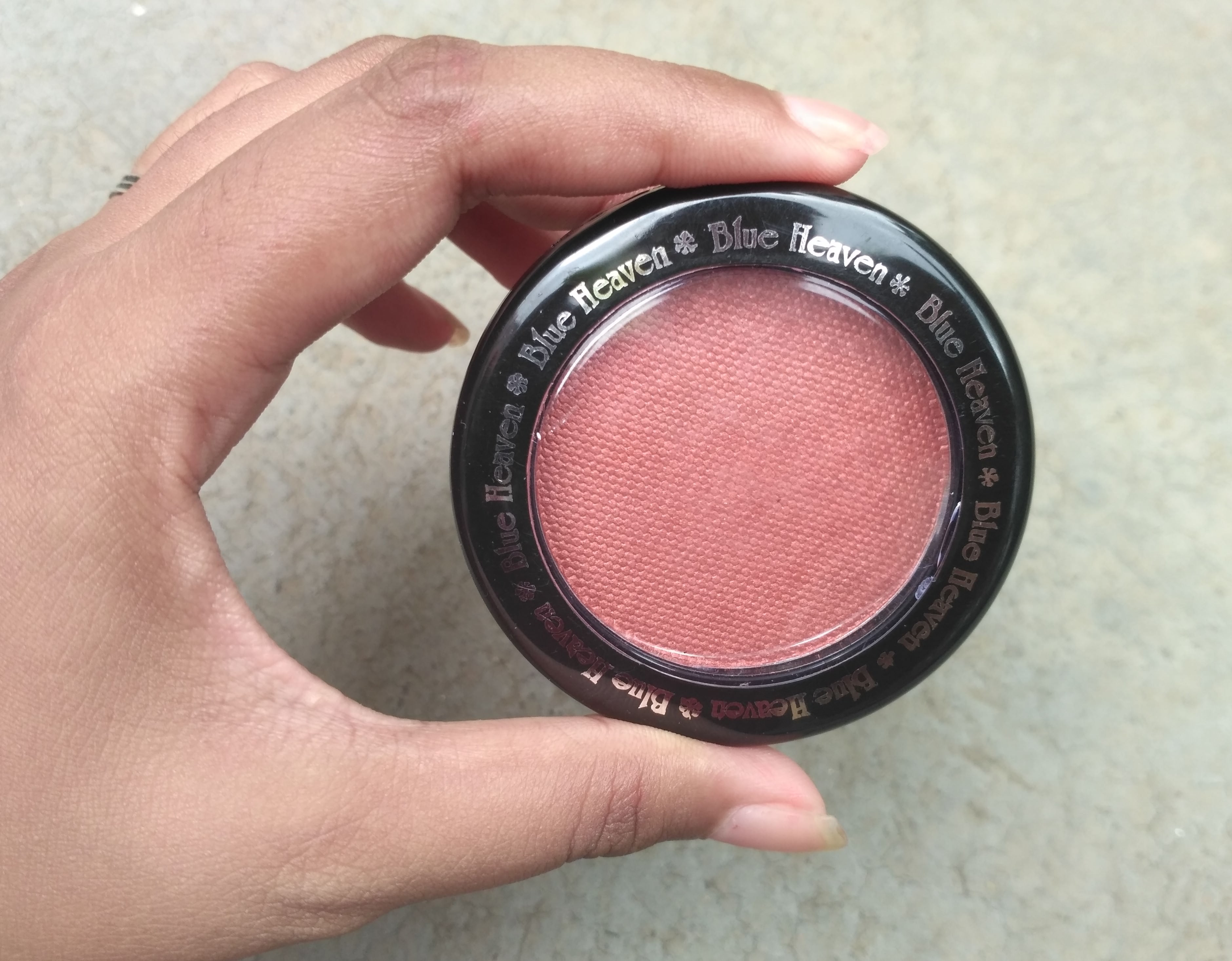 Hello, my beautyholics! ???? I don't wear blushes regularly but whenever I wear the foundation, I make it a point to wear it because I don't want to make my skin look flat. Let's admit how blush can make your face cut appealing and contoured. It's like a light contour for the face. I like those blushed which gives a naturally flushed look to my cheeks. So, I came across Blue Heaven Diamond Blush On 502 which is a highlighter too. Let's move on to my experience with it! ????
About the product: Blue Heaven Diamond Blush On has a soft cream whipped formula that is long lasting and blend very smoothly with your skin colour. It feels virtually weightless & glides on quickly and easily for a natural look. Fresh jet milled colour builds to desired intensity. Long wearing and long stay true colours for hours.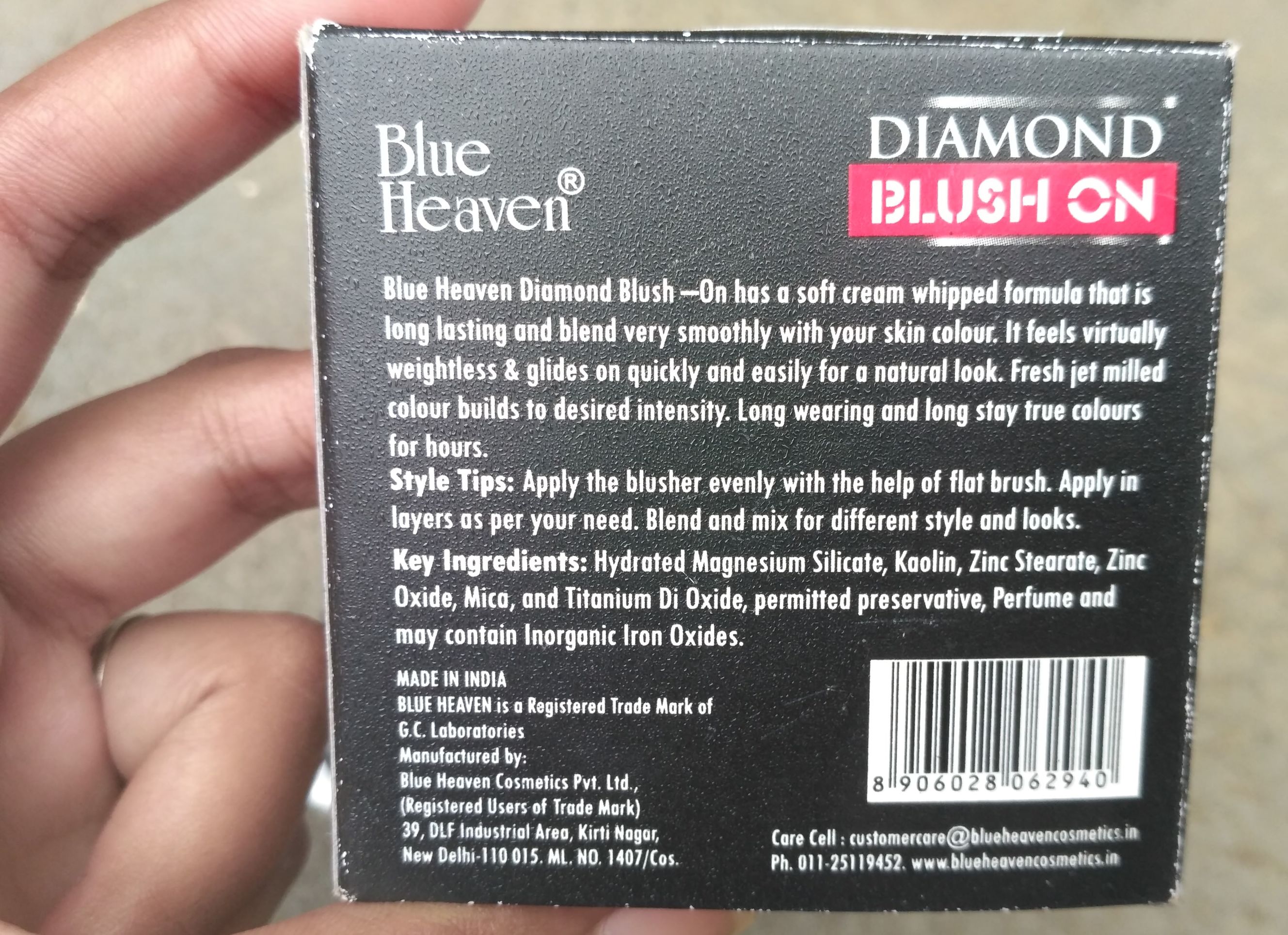 Price: Rs. 125/- for 7 g | Buy it here
Ingredients: Hydrated Magnesium Silicate, Kaolin, Zinc Stearate, Zinc Oxide, Mica, and Titanium Di Oxide, permitted preservative, Perfume and may contain inorganic Iron oxides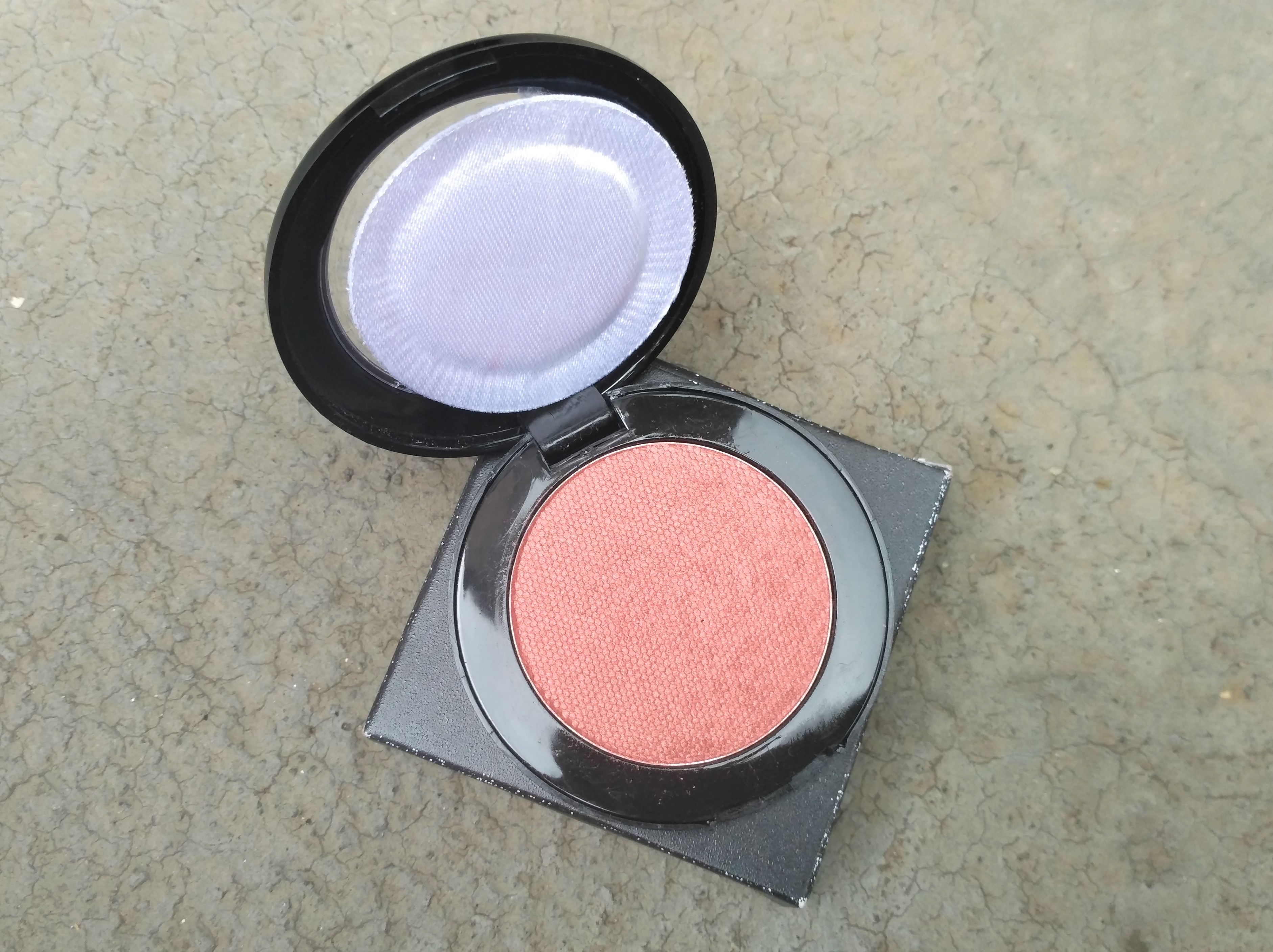 Blue Heaven Diamond Blush On 502 Review
I have seen this blush at online shopping website so many times yet never bothered to check it out because I assumed it as an ordinary blush and 'cheap' blush. So one day I decided to check it out as it was affordable and reviews were really good. It comes in a compact black plastic packaging which is housed in a black cardboard box. It comes with a white puff which is for applying blush. I use a powder brush for a well-blended look.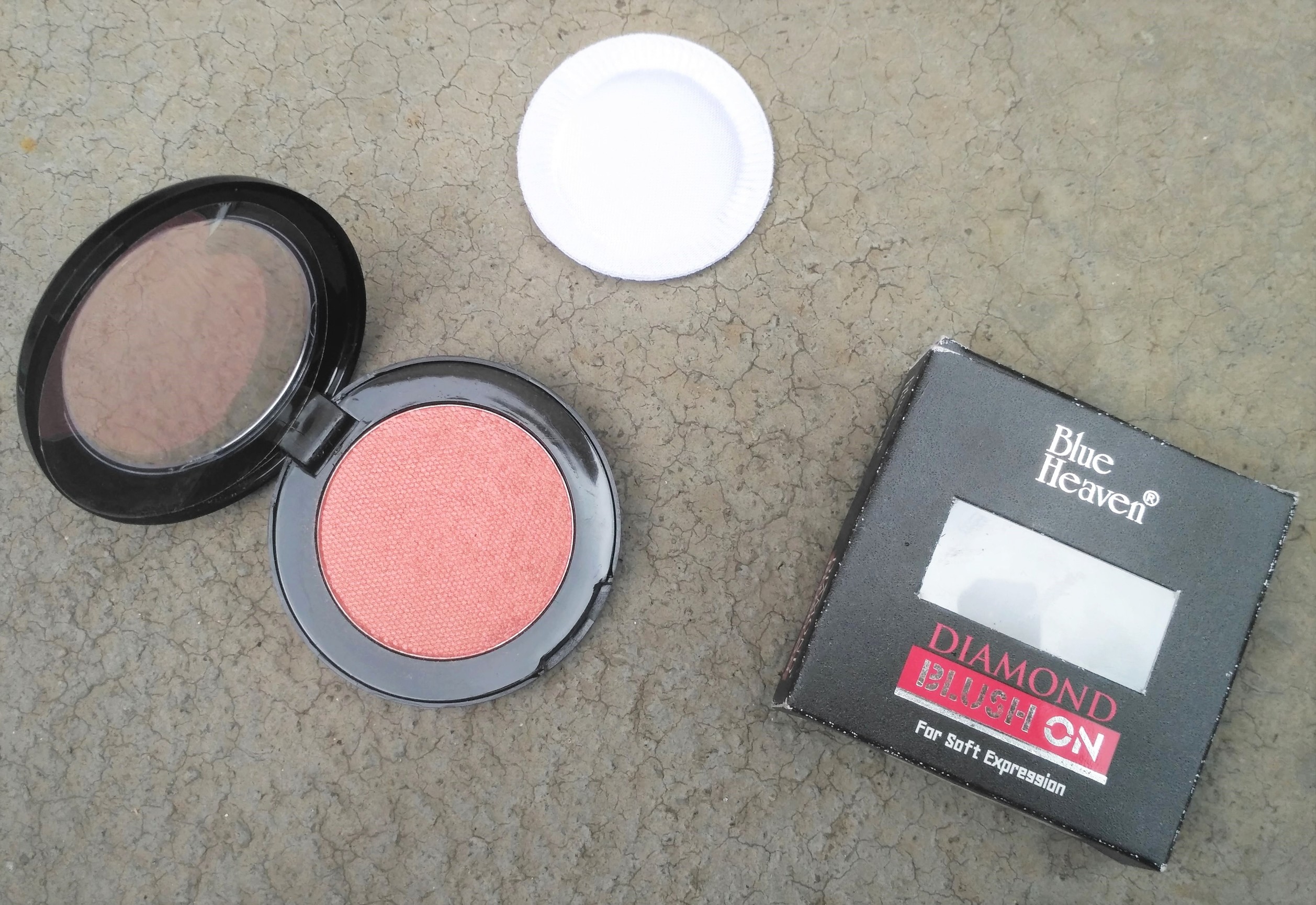 This shade 502 caught my eye as it looked unique. 502 is a coral-ish mauve shade with minute golden shimmers. This shade has a warm touch to it. It is a blush-cum-highlighter so, don't expect it to be a matte blush. It has a strong fragrance which might bother sensitive noses. Its texture is finely milled and in one swipe it delivers the right amount of sheer pigments. So, the pigmentation is buildable. For my dusky skin, it is a flattering shade and this is the kind of shade which can flatter any skin tone. Due to its shimmers, it doesn't make me look like a disco ball.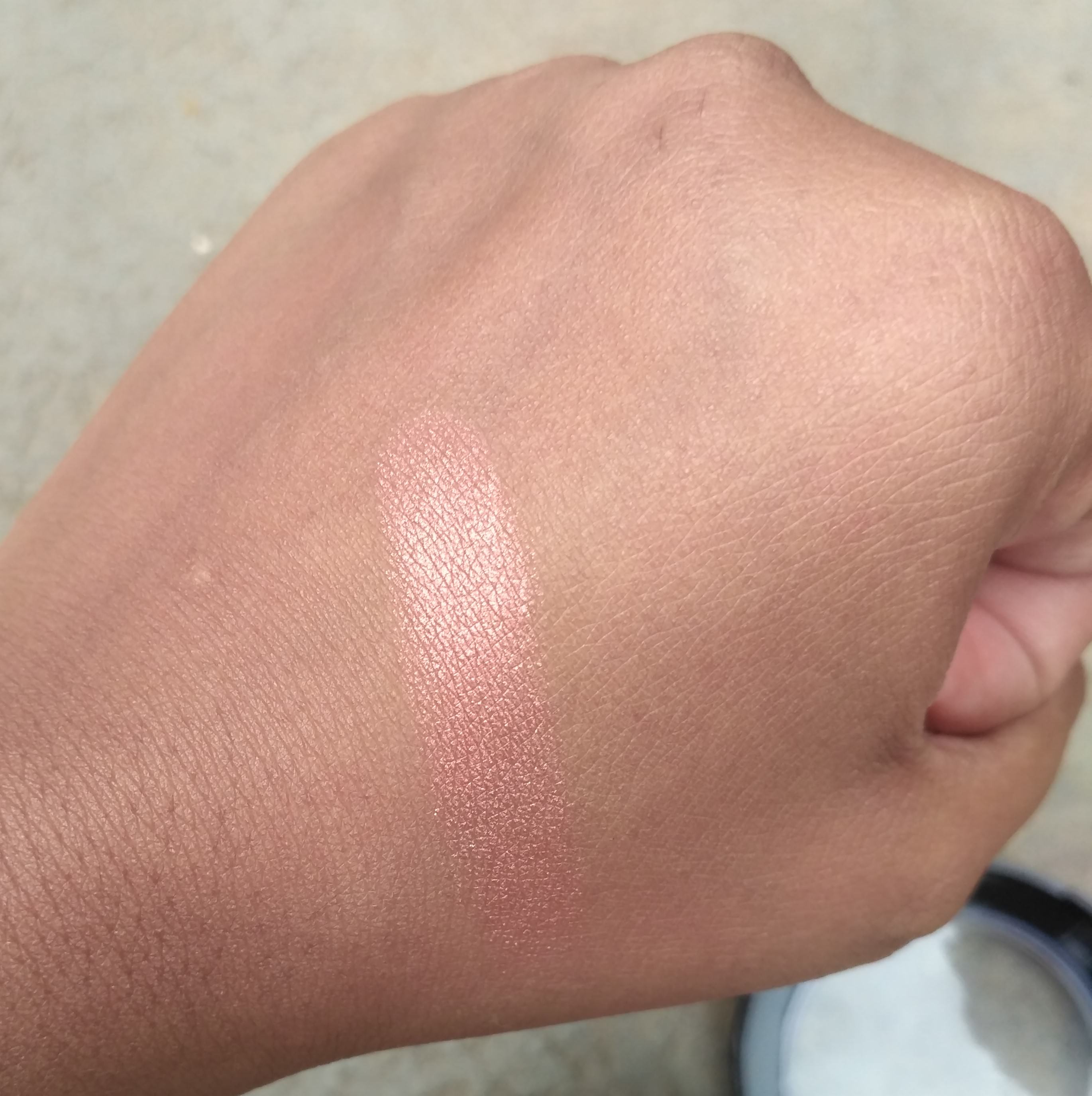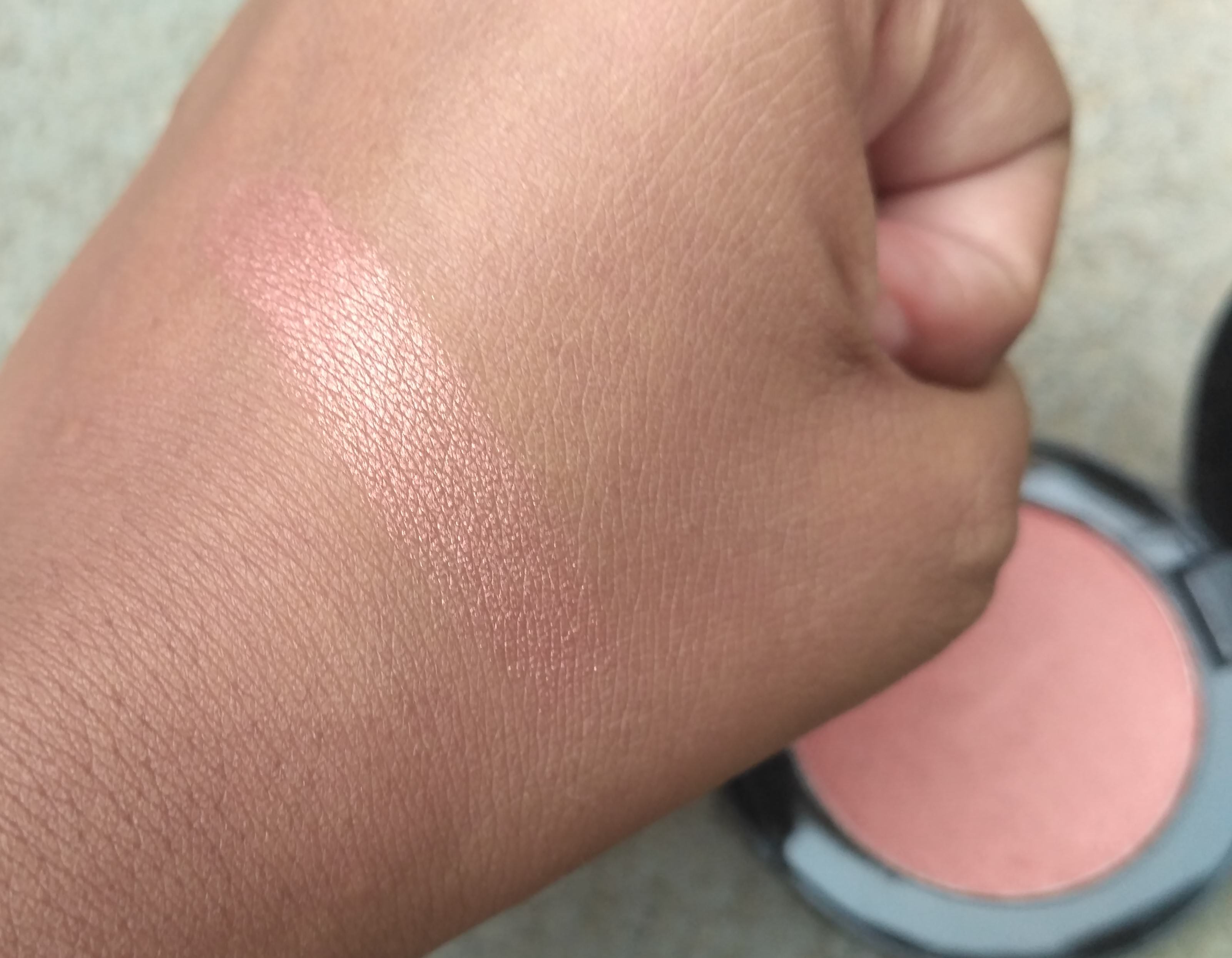 It is more of a highlighter than a blush which is perfect for night events and functions. Using it at day time makes the highlight more visible and gives a fancy look. It stays for around 5-6 hours and after that, only the shimmers are visible than the shade.
Pros:
Affordable

Gorgeous shade which will flatter all skin tones

Finely milled, powdery texture

Satisfactory staying power

Can also be used as an eyeshadow and highlighter
Cons:
Final Word: I didn't expect much from this blush but this shade was flattering on my dusky skin. It has a fine texture and swirls amazingly on the skin. Apart from being a highlighter too, I use it as an eyeshadow so we can say that it's a multi purpose product. It's a good bet for makeup beginners.
Rating: ⭐⭐⭐⭐
Have you used Blue Heaven Diamond Blush On blush yet? What's your favorite blush?