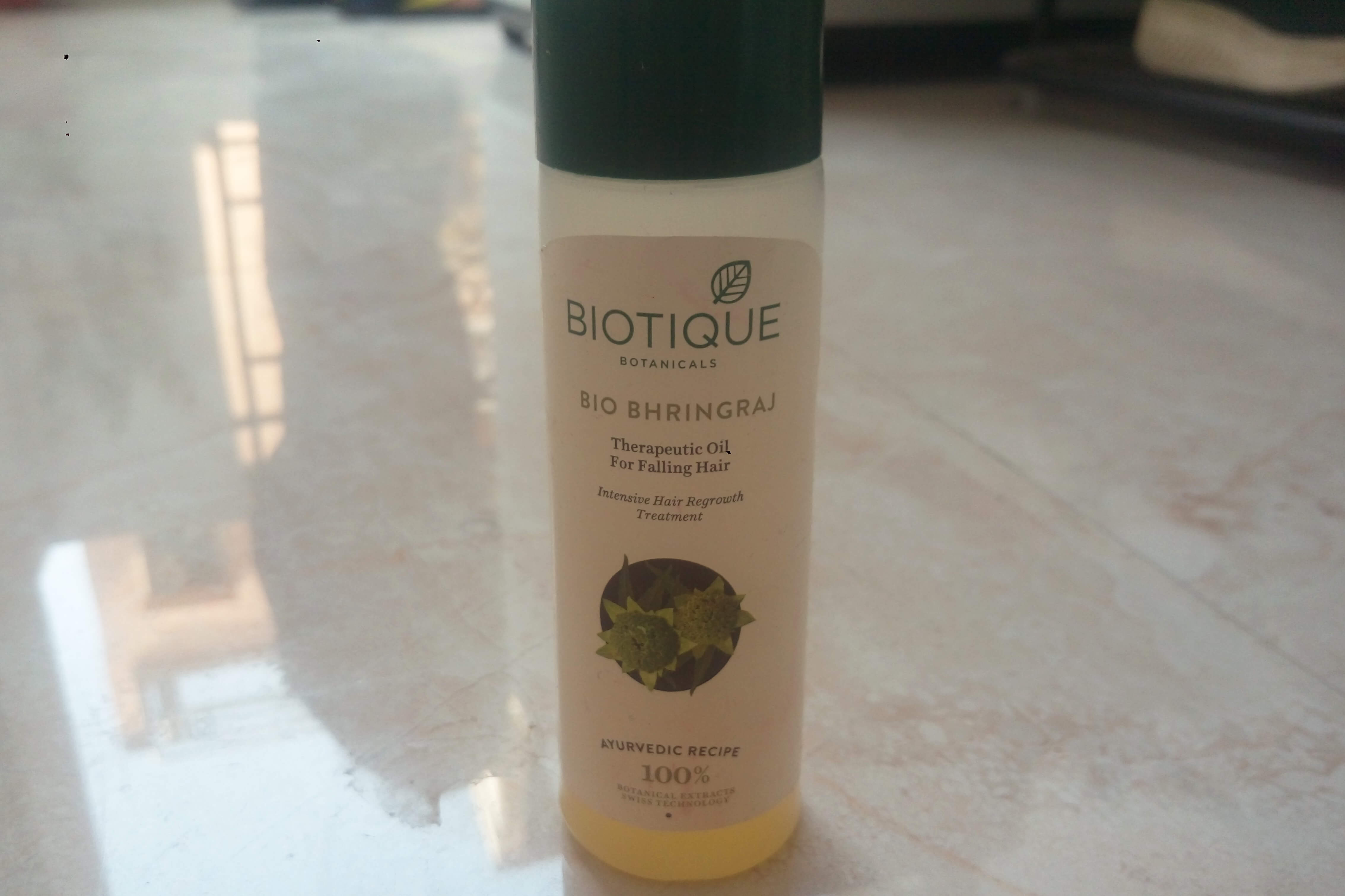 Hi, gorgeous! 🙂
Today I'm reviewing Biotique Bio Bhringraj Therapeutic Hair Oil which I bought for my dull and dry hair.
If your hair is prone to breakage, had too much styling, and completely damaged, then this hair oil might help you.
This oil claims to be lightweight, and thus, I felt it might suit my fine and thin textured hair. Keep reading to know how it performed for me.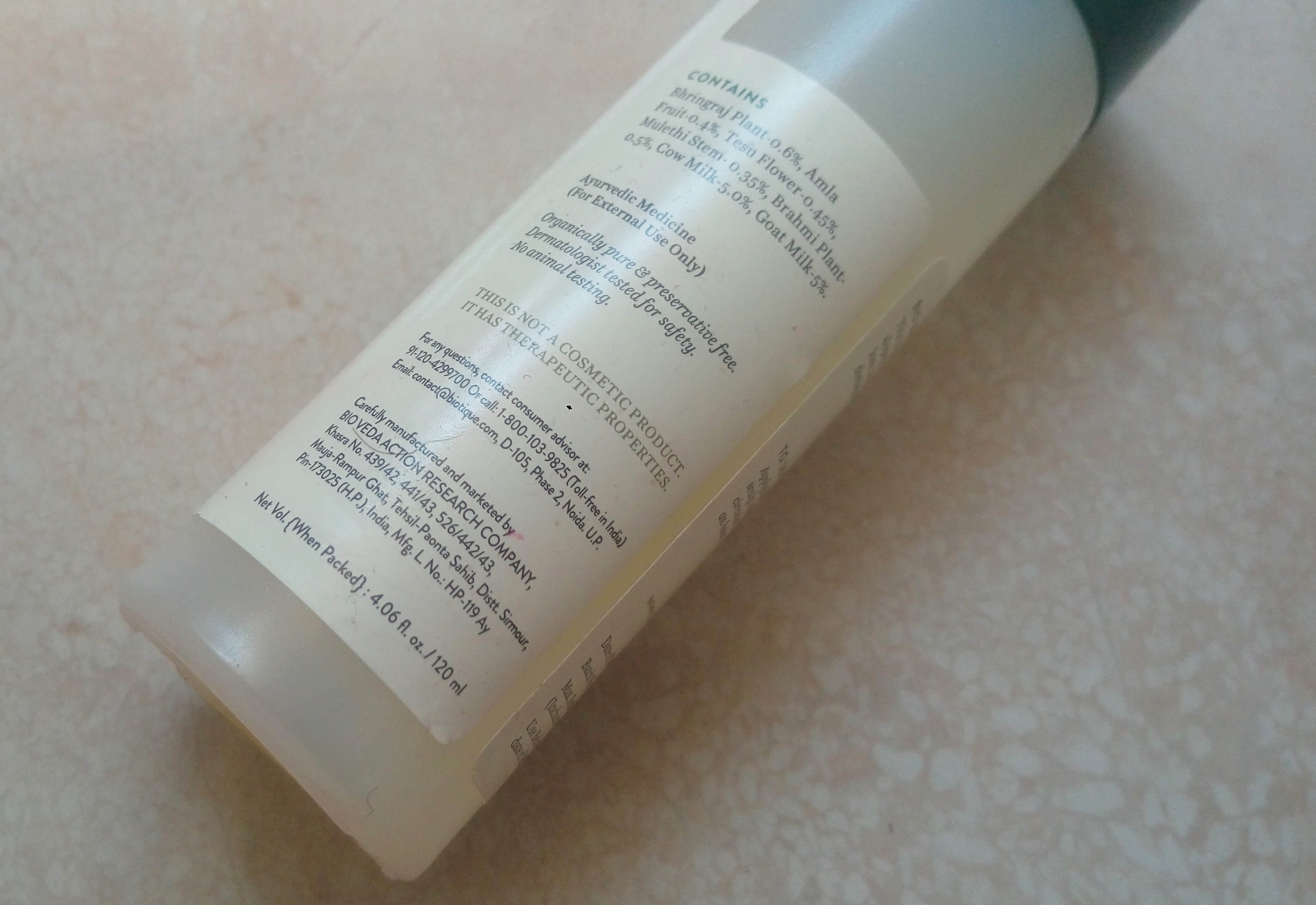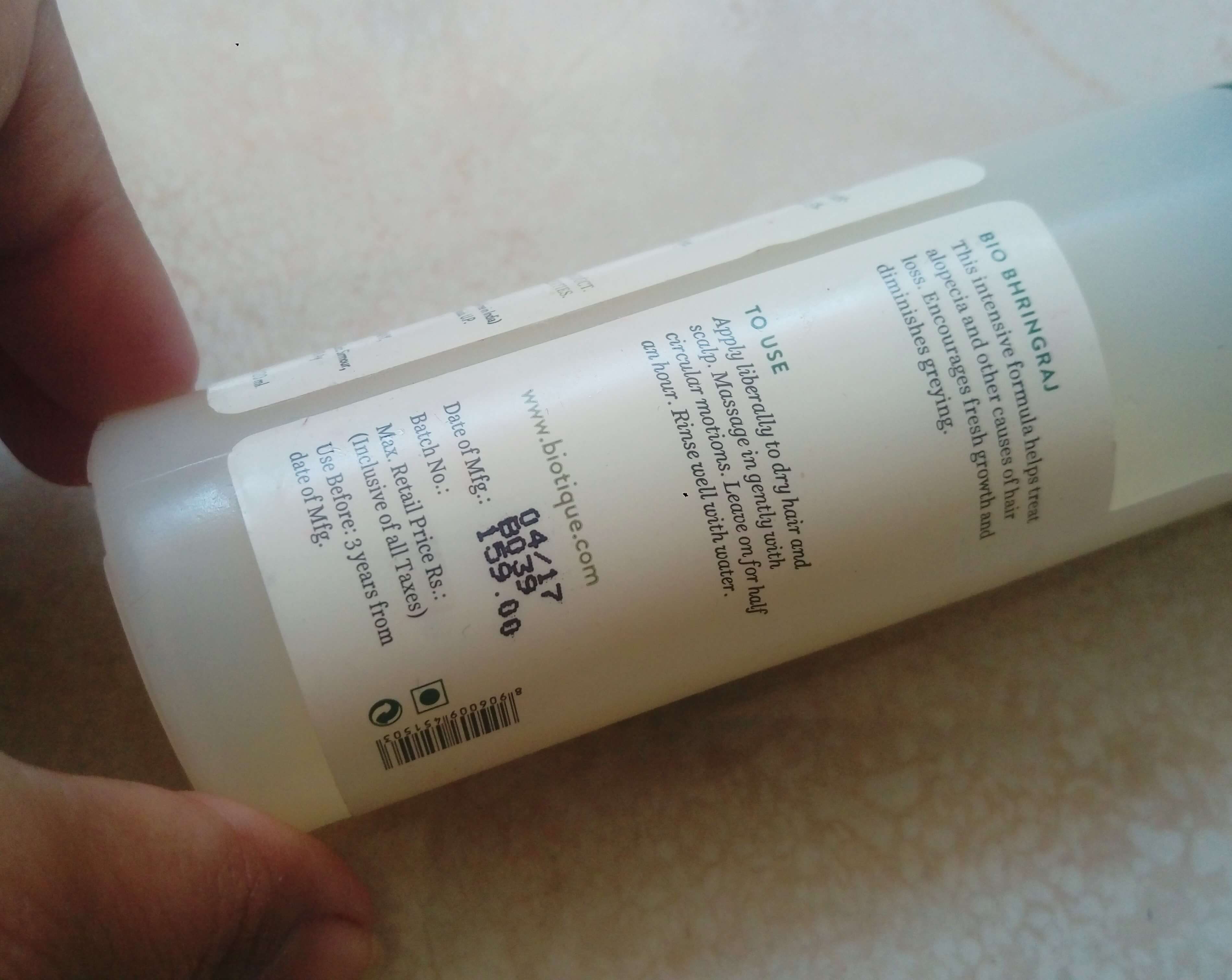 About the Product: This intensive formula features pure Bhringraj, Butea frondosa, Amla and Centella blended with Coconut oil and the goodness of Goat milk to help treat alopecia and other causes of hair loss. This hair oil nourishes the scalp and strengthens hair strands to encourage fresh growth and help diminish graying.
It prevents hair loss by nourishing the scalp.

It 'strengthens the hair strands and reduces breakage.

Helps to prevent premature greying.
Ingredients: Bhringraj (Eclipta erecta), Amla (Emblica Officinalis), Tesu (Butea frondosa), Mulethi (Glycyrrhiza glabra), Brahmi (Hydrocotyle Asiatica), Goa Dugdha (Cow milk), Aja Dugdha (Goat milk).
Readers like you help keep The Beautyholic running. When you buy through links on our blog, as an Amazon Associate, we earn from qualifying purchases at no extra cost to you.
Price of Biotique Bhringraj Hair Oil: Rs. for 120 ml
How to Apply?
Open your hair and comb your hair throughout so that there are no tangles. Now, create sections and begin by applying oil throughout your hair. Apply oil all over your hair. Therefore, this will provide you with a perfect base and a good shield for your hair.
Biotique Bio Bhringraj Therapeutic Hair Oil Review
This hair growth oil comes in plastic bottle packaging. Due to a hole in the middle, it easily allows oil to pass through. The hole is tightly screwed with a green cap which is wide enough to cover the opening and ensure that the oil does not spill out. Product details are mentioned on the packaging itself.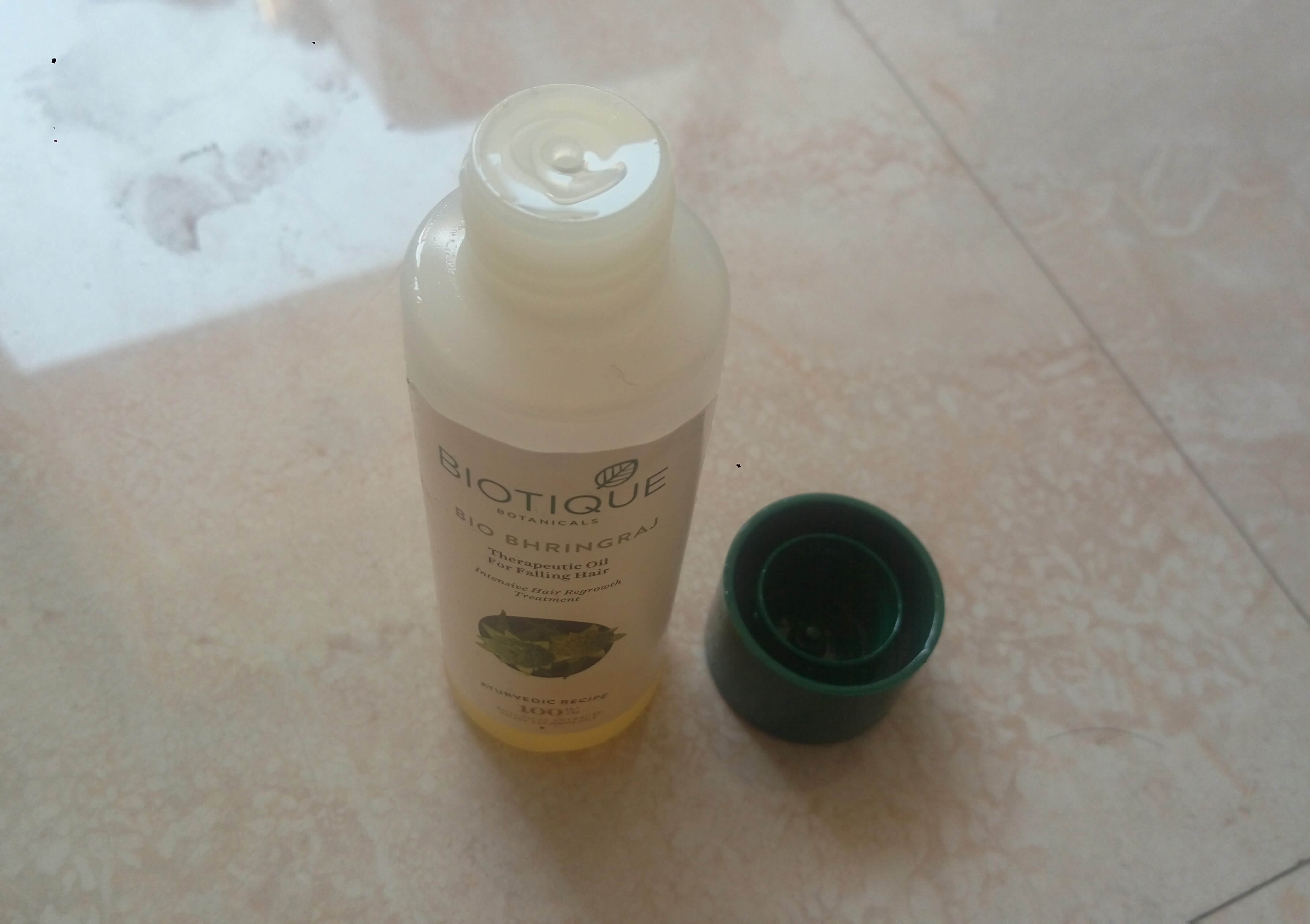 Moreover, the hair oil bottle is not so bulky and thus travel-friendly as well.
Not to mention Biotique Bhringraj Hair Oil is very light in consistency. It has a blendable texture that will get onto your hair, and thus the oil feels extremely light and comfortable on your hair.
This hair oil does not have any bothersome smell, so it doesn't irritate the nose. Thus, the smell is extremely nice.
Now, when it comes to the final experience of Biotique Bio Bhringraj Therapeutic Hair Oil, then the oil is nothing less than a miracle. All credit goes to the magical ingredient Bhringraj which works amazingly on hair, making it dark and boosting hair growth!
This is an extremely lightweight oil, and thus it easily gets to the roots of my hair. The oil does not feel heavy or sticky, and it offers moisture to my hair and, at the same time, does not clog the scalp. Consequently, it penetrates hair in a very light way.
After oiling my hair, once I wash them, they feel much softer and healthier. Also, I notice that my hair looks lighter and thus feels bouncier and voluminous as well. On the other hand, I noticed that my dandruff was also reduced.
This oil is perfect for color-treated hair because it imparts the lost shine and gloss to the hair. Obviously, to see results, you need to be regular with this hair oil. As a result, you will see that your hair is much more manageable, healthy, and well–behaved.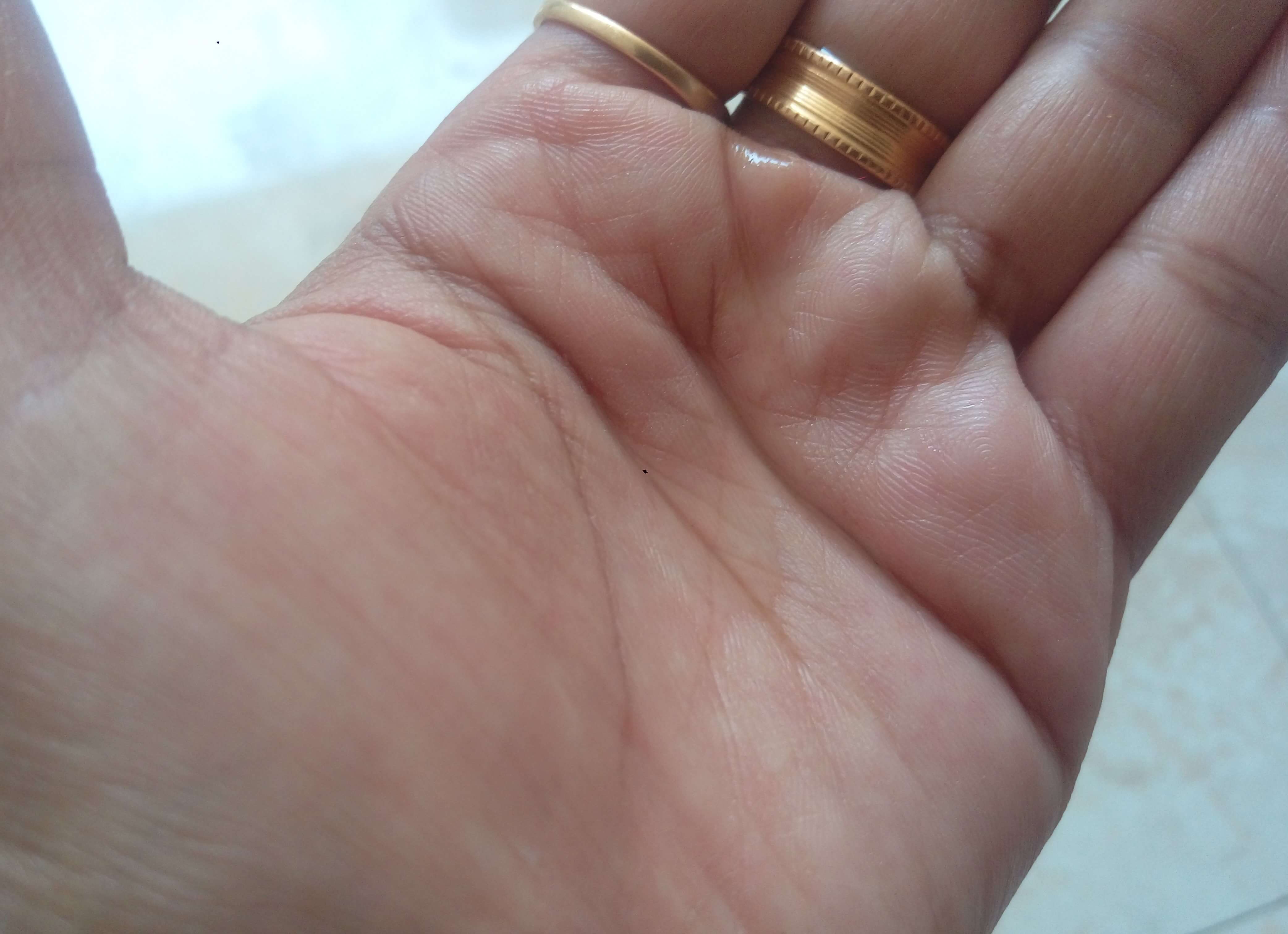 Pros:
Travel-friendly packaging

Huge quantity for the price

Little amount required

Makes hair soft and manageable

Reduces breakage

Reduces split ends

Darkens hair with regular use

Easily available online and offline

Easy on pocket
Cons:
Biotique Bio Bhringraj Therapeutic Hair Oil
Final Word
Once I empty this bottle of hair oil, I'm going to repurchase it for sure! This is a good hair oil which has an impressive ingredients list and very light yet effective on your hair. Moreover, it's pocket-friendly too. I recommend to it everyone who has thin and dull hair as this hair oil adds volume to hair when used regularly!
Have you tried Biotique Bio Bhringraj Therapeutic Hair Oil on your hair? Comment below on your favorite hair oil that works for your hair!