Do you know that feeling when your hair is on fleek like you've just got out of the salon? I love that feeling because my hair looks so smooth, soft, and has a lovely smell. Unfortunately, the effects last until you rewash your hair…
To begin with, I'm always trying different kinds of products for my hair. Hair masks, shampoos, conditioners, serums, etc. I have the normal type of hair, which means that I can easily deal with them. But anyway, I have one problem. My hair always looks frizzy, and it is hard to brush them after washing.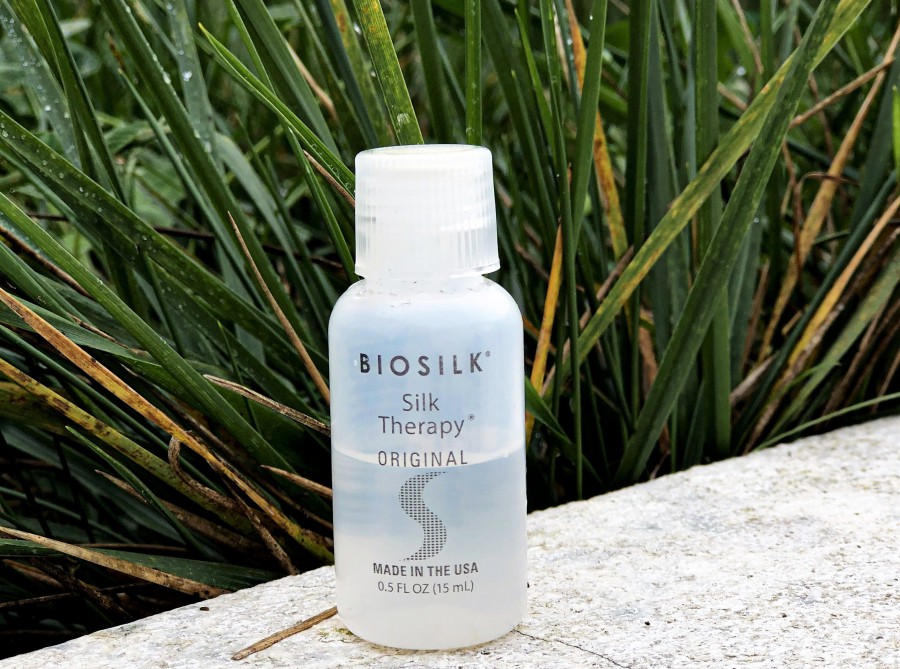 I heard a lot about BioSilk Silk Therapy before, but I have never tried it until I got it like a Christmas present. I haven't thought that this product will make my life easier. So, for now, it's been a year since I'm using it, and I can't imagine my hair routine without BioSilk Silk Therapy Original.
About Biosilk Silk Therapy Original:
BioSilk Silk Therapy Original is a weightless leave-in silk replenishing and reconstructing treatment that helps repair, smooth, and protects all hair types.
Fills voids in the cuticle to create smooth hair
Aids in preventing split ends
Provides incredible shine
Readers like you help keep The Beautyholic running. When you buy through links on our blog, as an Amazon Associate, we earn from qualifying purchases at no extra cost to you.
Price: $$ for 50ml | Check price at Amazon here.
Ingredients: 
Cyclopentasiloxane, Cyclotetrasiloxane, Dimethiconol, Cyclohexasiloxane, Alcohol Denat, C12-15 Alkyl Benzoate, Phenoxyethanol, Panthenol, Ethyl Ester of Hydrolyzed Silk, Fragrance, Benzyl Benzoate, Hexyl Cinnamal, Linalool, Alpha-Isomethyl Ionone, Citronellol, Geraniol, Hydroxycitronellal, Butylphenyl Methylpropional, Eugenol, BCC12-Base.
My Experience with BioSilk Silk Therapy Original
The size of the BioSilk Silk Therapy bottle has matt transparent plastic packaging, which lets you know how much product you still have. I have 15 milliliters a little bottle, which is very compact for traveling.
Talking about the serum, it is very oily itself. So, one drop is enough for use if you have fine hair. In fact, if you use too much product on your hair, it will get greasy. What I love is its smell. It's hard to describe it, but it smells really nice. It makes my hair bouncy and soft at the same time. As I mentioned before, it gives my hair a look as I've just come out of a hair salon.
Adding my personal story, I am so happy that I found out about this product. In the past, my hair was messy and tangled each time I washed my hair. When I started to use BioSilk Silk Therapy Original, my hair changed for good after using it. My hair became smooth, silky, and I can much easier brush them. Also, this serum lets your hair shine, and you don't need a straightener at all. So, if you are facing similar issues with your hair, you should try it. I'm sure this product will save your life!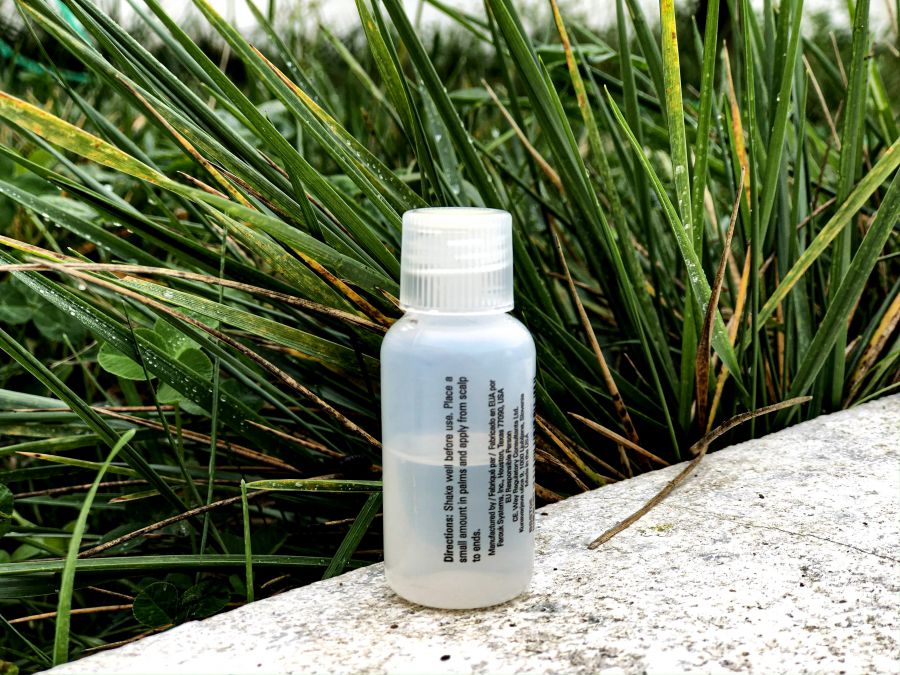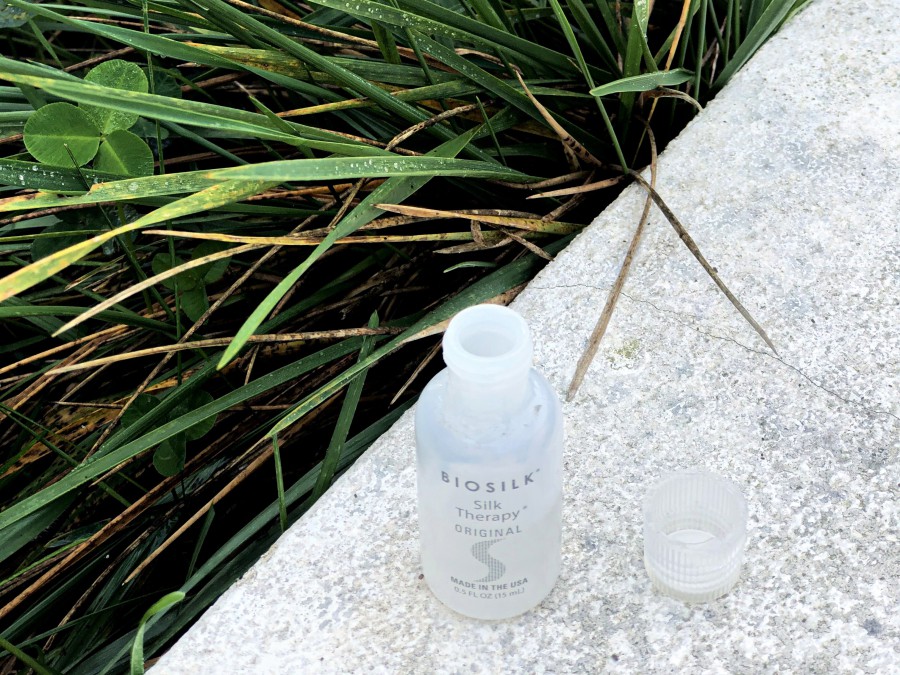 How do I use it? 
First of all, I wash my hair with shampoo and conditioner. I let them dry naturally. Then, shake the product well before use. After that, take out a small amount (depends on hair length and thickness) of the BioSilk Silk Therapy Original in the palms and rub it together. I apply from the scalp to the ends but using less product towards the roots. Next, I let dry my hair, and then I brush them as usual.
Hair becomes very smooth and silky, and the effect lasts until I rewash my hair. I'm using it every second time I wash my hair because my hair won't get used to that product. But you can use it as often as necessary. Also, I don't recommend applying it to dry hair, as it can be a bit oily.
Pros:
Suitable for all types of hair
Immediately gives shine and smooth effect
Gives you a pleasant smell
Easy to brush frizzy hair
Protection from external factors
Price justifies products lasting; you need only a small drop for using
Easy to apply
You can choose the capacity depending on your budget
Bottles of small capacity are compact for traveling.
Cons:
If you are using this on dry hair, it can become greasy;
It gives effect only for a short period. Until you rewash your hair.
BioSilk Silk Therapy Original
Final Word
BioSilk hair care products are based on silk proteins, and herbal extracts that soften hair gives shine and make your hair look beautiful. Silk proteins penetrate the hair, nurture, and provide incredible shine.
This leave-in serum richly moisturizes hair and scalp contains vitamin E and herbal extracts. The serum gives the hair a silky shine, and then it's easy to brush. It provides an exceptionally healthy appearance and softness to damaged, dry, and less shiny hair. It does not overwhelm the hair, smoothes, and protects against harmful effects of the environment, heat, cold, UV rays. So I highly recommend it!