I love body scrubs as they cleanse the body and remove dead cells like magic, especially after a long and tiring day. Thus, I thought of trying body scrubs.
The lazy me thought of trying online shopping to order body scrub. And I love online shopping as I get so many brands and size variants in one place. All this is definitely not possible at offline stores or shops. Thus, I always prefer online shopping over store shopping these days. After lots of thought, I zeroed in on BioCare Shea Butter Body Scrub. Keep reading the review to know if the product is worth your skin or not.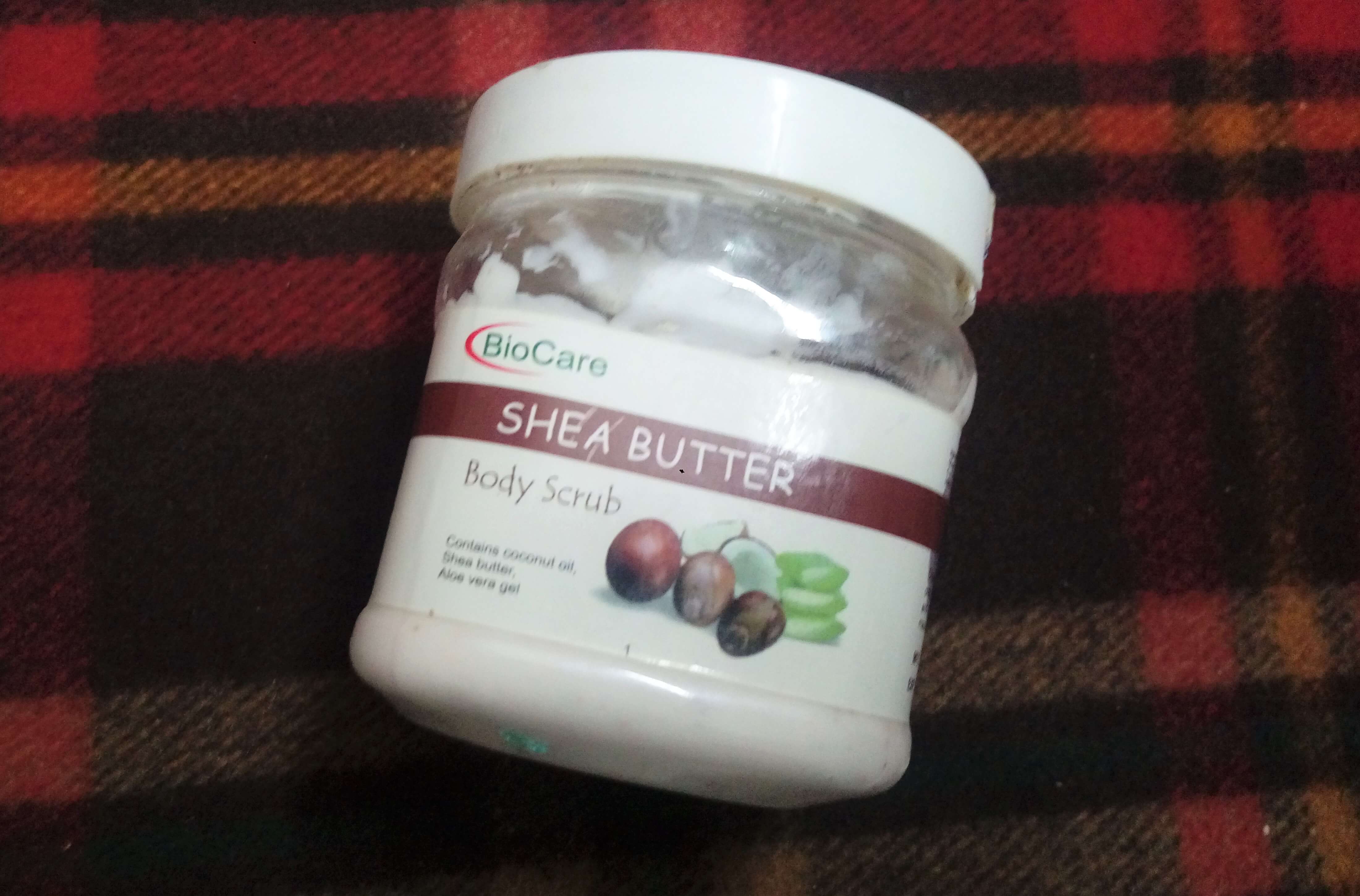 About the Product: Bio Care Shea Butter Scrub gently cleanses and nourishes your skin. Enriched with natural ingredients, this scrub deeply hydrates and leaves you with smooth and radiant skin.
Gives you smooth and glowing skin
Contains natural ingredients
Ideal for both men and women
Suitable for all skin types
Ingredients: Aqua, Linalool, Turmeric Extract, Parfum.
Readers like you help keep The Beautyholic running. When you buy through links on our blog, as an Amazon Associate, we earn from qualifying purchases at no extra cost to you.
Price of BioCare Shea Butter Body Scrub: Rs. /- for 500 ml | Buy it at Amazon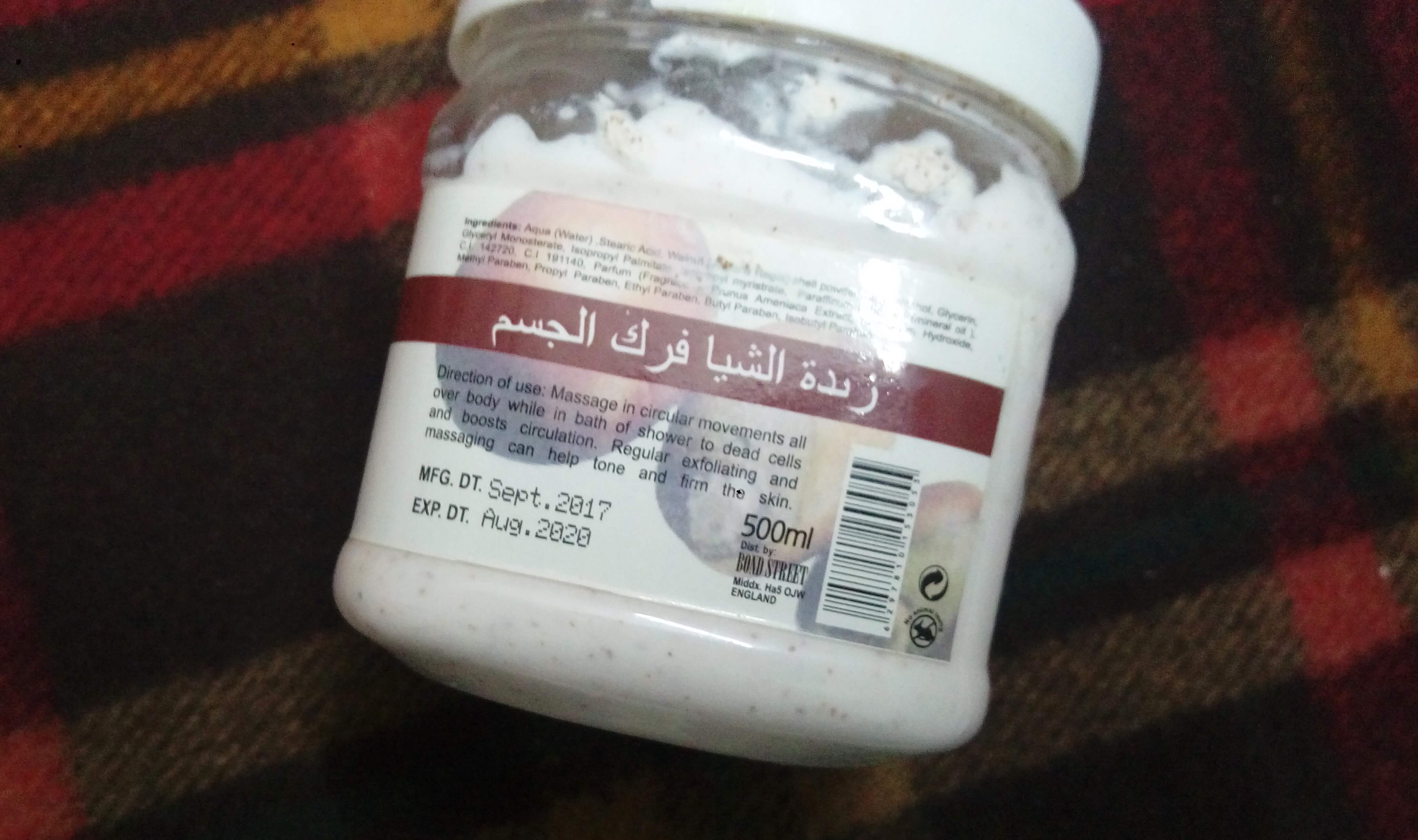 Method of Application :
Wet your body. Take out a bit of body scrub on your loofah, but before this, make sure that your loofah is also wet. Now, apply the loofah all over your body except your face. Let it sit for some time, and then rinse off your body with water.
BioCare Shea Butter Body Scrub Review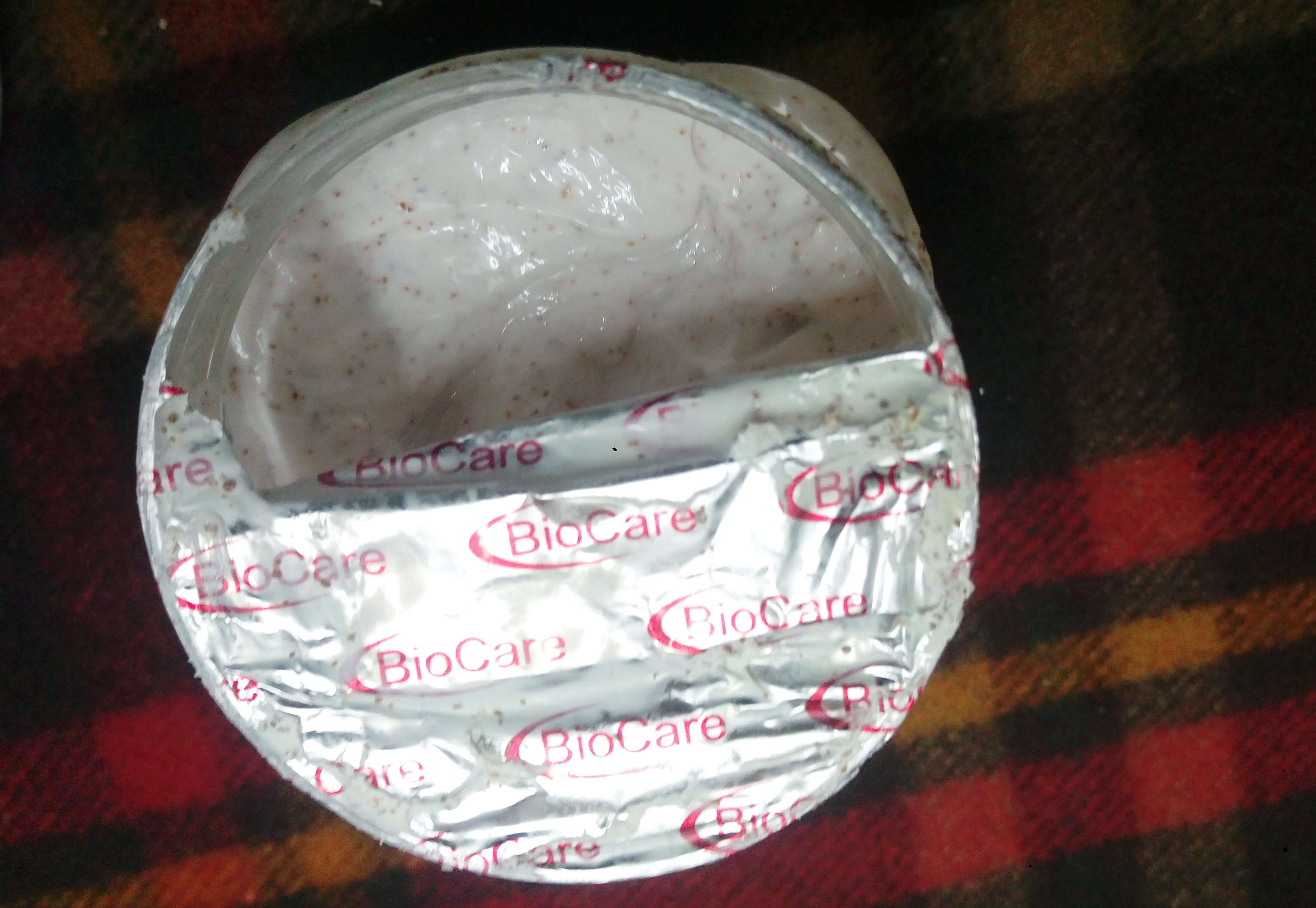 BioCare Shea Butter Body Scrub Comes in a medium or rather small-sized plastic jar. It is not at all travel-friendly because I feel the jar is not of good quality, and it can break and ooze out the contents easily if even a little bit of pressure is applied. You can see the product details mentioned all over the packaging itself. Even when I received the product from an online store, I saw a slight crack in the jar, and thus I have to use the product with the utmost care.
BioCare Shea Butter Body Scrub comes in perfect texture. The body scrub has very mild granules all over it. But the granule does not hurt the skin. Overall, the body scrub is thick in texture, and thus you need to dilute it with water so that you can spread the body scrub all over your body.
This body scrub hasa lovelyl shea butter fragrance. It lingers for a while on your skin after you have taken a bath. But after a while, the smell will disappear. Thus, you need not worry about the smell of staying for long. And thus, no worries for sensitive noses either.
The body scrub from the house of Biocare is light pink in color. You can see the light brown granules in a tiny shape all over the body scrub.
The granules are really tiny but somewhat effective in removing the dead skin cells from the body. But they are very gentle on the skin, and you won't feel any hurt on the skin. Thus, even sensitive skin types won't feel any issue in using this body scrub.
Also, the body scrub is quite thick. Thus, you need to dilute it with water to get the desired consistency. Ensure that you take only a tiny bit of amount, or else the body scrub might feel greasy on your skin. Thus, a single tub will last you quite long enough. Also, the product is not to be used on a daily basis. You can use it a maximum of 2-3 days a week.
Coming to the after-effects of this body scrub, it really hydrates and moisturizes the skin. Because of shea butter in the body scrub, it is very moisturizing and thus perfect for dry skin.
Pros
Natural ingredients
Huge quantity
Mild granules
Moisturizing on skin
Eliminates the use of body moisturizer
Saves time in the morning
Smells great
Little quantity is required per usage
Cons
The packaging is not travel-friendly
Availability limited to online stores only
Biocare Shea Butter Body Scrub
Final Word
For dry skinned girls like me, this is a perfect body scrub. The body scrub not only removes the dirt but it is also moisturizing at the same time. Plus it leaves the skin soft and rehydrated! This is such a great quantity for the price so I recommend it.