When you suffer from skin breakouts, sweat profusely, wear tight fitting clothes or have a weak immune system that requires you to take antibiotics for an infection, you might find this post useful.
Fungal acne is caused by any of the above-mentioned factors, which differs greatly from conventional acne treatment methods, such as products and medications. In fact, it is really not acne at all. The good news is, antifungal products can help solve the skin problem.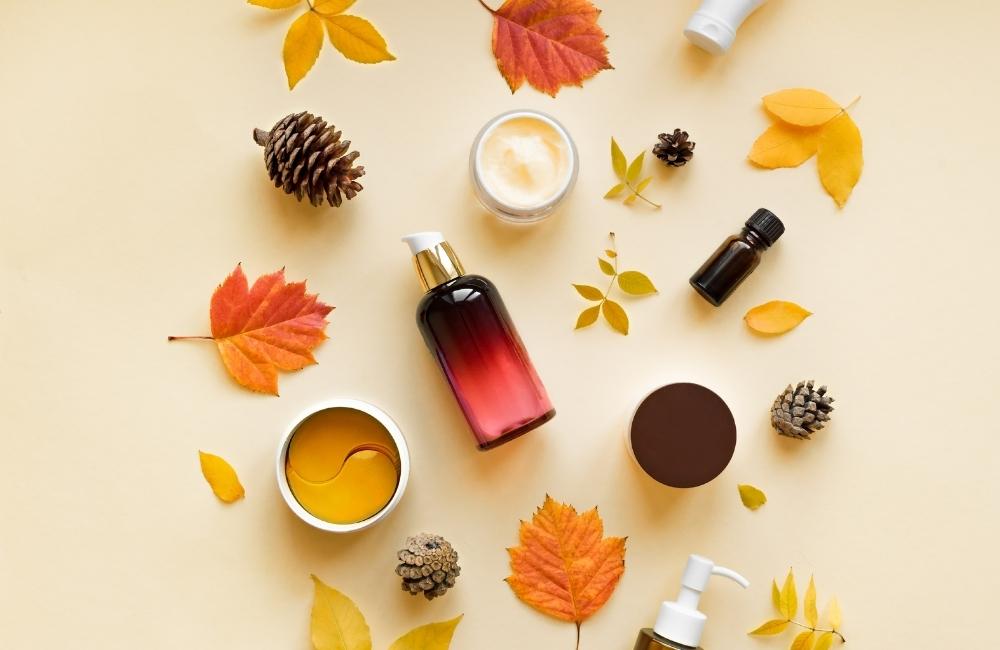 Before moving into those products, let's understand the basics.
So, what is fungal acne?
Fungal acne is actually folliculitis, which is an inflammation of the hair follicles that is caused by the yeast Malassezia. Formerly known as pityrosporum folliculitis, fungal acne arises when there is an overgrowth of Malassezia on the skin.
The overgrowth of yeast can be stimulated by various factors, such as sweating and prolonged wearing of sweaty clothing, the wearing of tight clothing that doesn't breathe, or taking antibiotic medications that reduce the bacteria from normal skin flora, thus tipping the balance.
Fungal acne is not like the common bacterial acne you can treat with traditional anti-acne products, in fact, it might make it worse. Occasionally, fungal acne is accompanied by normal acne. So, to become free from the fungus, you need to use antifungal products and bring some changes to your habits.
Best Antifungal Products for the Skin
Checking for products that won't aggravate an infection can be quite challenging. Because of this, we have compiled a list of safe products to use on fungal acne.
Makeup Removing Products
Cetaphil Gentle Liquid Makeup Remover
Bioderma Sensibio Micellar Water
Belei Blemish Control Oil-Free Facial Cleansing Wipes
Garnier SkinActive Micellar Cleansing Water All-in-1
Rawganic Refreshing Facial Wipes
Yves Rocher Gentle Makeup Remover Sensitive
Facial Cleansing Products
Dr. Jart+ TeaTreement Facial Cleansing Foam
Kate Somerville EradiKate Daily Foaming Cleanser
5 Elements Cleanser
Clean & Clear Night Relaxing Deep Cleaning Face Wash
Derma E Purifying Gel Cleanser
Garden of Wisdom Soothing Cleansing Gel
Body Washes
Adidas Pure Game Guaiac Wood Relaxing Body Wash
Neutral 0% Baby Bath and Wash Gel
Purely Northwest Tea Tree Oil Body Wash
Suave Essentials Wild Cherry Blossom Body Wash
Neutral 0% Shower Gel
Chemical Exfoliants
Malezia Acne Treatment Gel
100% Pure Tea Tree and Willow Acne Astringent
COSRX AHA 7 Whitehead Power Liquid
COSRX BHA Blackhead Power Liquid
Clearasil Ultra Acne Medication Rapid Action Pads
Clearasil Stubborn Acne Control 5 in 1 Daily Pads
Clean & Clear Essentials Deep Cleaning Toner Sensitive Skin
Clear Skin Days by Sephora Collection Brightening Peel Pads
Serums
Glow Recipe Pineapple C Brightening Serum
A. Florence Hydration Booster Serum With Vitamin C + Niacinamide
Allies of Skin Vitamin C 35% Collagen Rebuilding Serum
Asterwood Naturals Argireline Peptide Serum
BioBare Vitamin C, B, E & Ferulic Serum
Cosmedica Illuminating Rose Gold Serum
Dr. Jart+ Cicapair Tiger Grass Serum
Moisturizers
Malezia 5% Urea Moisturizer
1004 Laboratory Acai Berry 70 Lighting Cream
Amara Beauty Aloe Vera Gel
Botanics Hydration Burst Hydrating Day Cream
HABA G-Lotion
I'm From Vitamin Tree Gel
Sunscreens
A'pieu Soo Boo Ji Sun Cotton SPF 50+
Banana Boat Simply Protect Baby SPF 50+
Acwell Dermild Fresh Sun Control Essence SPF 50+ PA++++Cetaphil Redness Relieving Daily
Facial Moisturizer SPF 20
EltaMD UV Aero Broad-Spectrum SPF 45
L'Oreal Paris Miracle Blur SPF 30
La Roche-Posay Anthelios Ultra Non-Perfumed Cream SPF50+
Face Masks
100% Pure Ginseng Collagen Boost Mask
Acwell Honey Anti-Wrinkle Daanje Sheet Mask
Aztec Secret Indian Healing Clay Mask
Aveeno Clear Complexion Purely Matte Peel Off Mask
Aveeno Absolutely Ageless Pre-Tox Peel Off MaskDerma E Purifying 2-in-1 Charcoal Mask
Shampoo, and other Hair Products
Aveeno Pure Renewal Shampoo
American Crew Anti-Dandruff Plus Shampoo
Nizoral A-D Anti-Dandruff Shampoo
Head & Shoulders Classic Clean Daily Shampoo
Dermasence Selensiv Shampoo
Dove DermaCare Scalp Coconut & Hydration Anti-Dandruff Shampoo
Dualsenses Curly Twist Hydrating Serum Spray
Estelle & Thild BioCare Baby Mild Shampoo
Hask Charcoal Purifying Dry Shampoo
Hair Food Tea Tree and Lavender Water Purifying Shampoo
La'dor Triplex Natural Shampoo
L'Oreal Professionnel Tecni Art Liss Control Smooth Control Gel-Cream
Nature Sustained Raw & Wildcrafted Probiotic Conditioner
The takeaway
In my experience, the majority of individuals dealing with this acne condition have found success with the products I listed above. As these products on their own will not relieve you, you will need to receive appropriate treatment as well. If you must incorporate them into your skincare, test them on a small area first. With the use of the right antifungal products, you can bring an end to this condition.