Maybe you've seen baked eyeshadow all over the Internet and in magazines, wondering why it's so hot right now.
An eyeshadow baked in the heat has a lush and pigmented texture. We personally love baked eyeshadows because they last all day long and don't crease or fade—a cult classic among makeup devotees. But why is this makeup product so magical?
Here's everything you need to know about baked eyeshadows, from how to apply them to the best shades to give your eyes a glow up!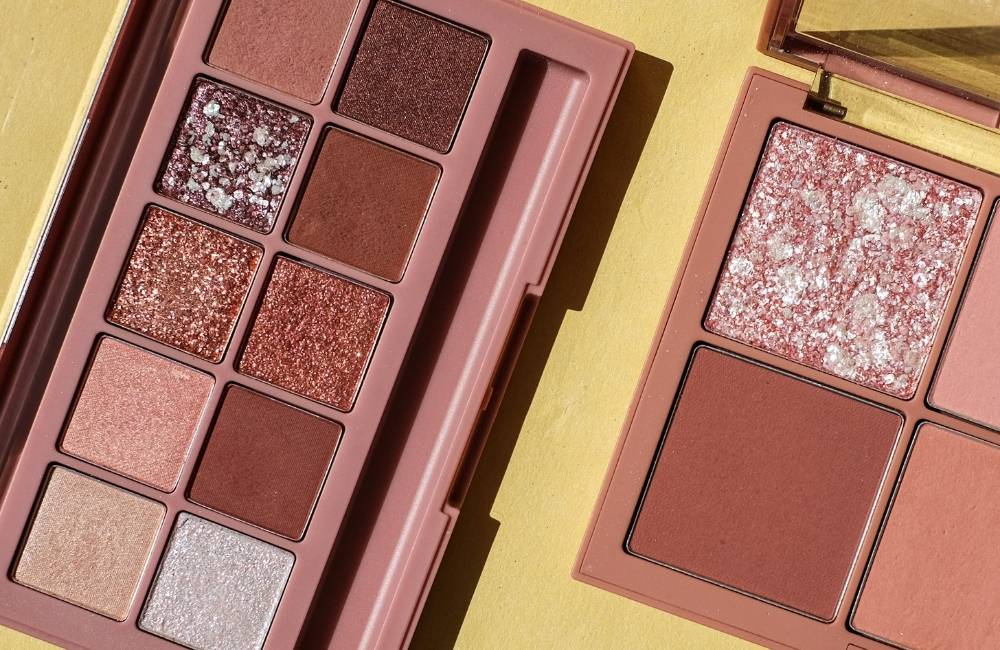 What's a Baked Eyeshadow?
Initially, with a creamy texture, it's treated in special ovens, giving it a marble-like velvety structure. The baking process makes a more pigmented eyeshadow that wears better and lasts longer.
Some makeup artists feel baked eyeshadows blend better, last longer, and complement the skin better if you pick the right one. Being so pigmented, they give vibrant colors with just a few strokes.
Baked eyeshadows often come in bright, bold colors that are easily blendable to create unique looks. You can find them in single pans and palettes, and they're a great option if you're looking for a long-wearing, intense shade.
What's the Difference Between Baked Eyeshadow and Regular Eyeshadow?
It's all about the formula. Baked eyeshadow is a wet formula pressed into powder, while a regular eyeshadow is a powder right out of the box. So baked eyeshadows often have a better pigment payoff and apply smoothly.
Using it wet gives you a deeper color, whereas using regular shadows dry gives you more pigment. The wet application changes the texture from powdery to creamy, so it's more comfortable to use.
When compared to regular pressed shadows, baked eyeshadows are a bit less pigmented. Also, because they wear longer, they are ideal for special occasions or long days when makeup needs to look flawless. And if you're new to using pressed eyeshadow, it can be tricky to apply. Also, it's harder to blend.
Those who enjoy playing with cosmetics will appreciate baked eyeshadows since, with standard eyeshadows, it becomes challenging to layer many colors. Even though baked eyeshadows are usually applied wet, they don't cake up, making it easy to layer several colors on top.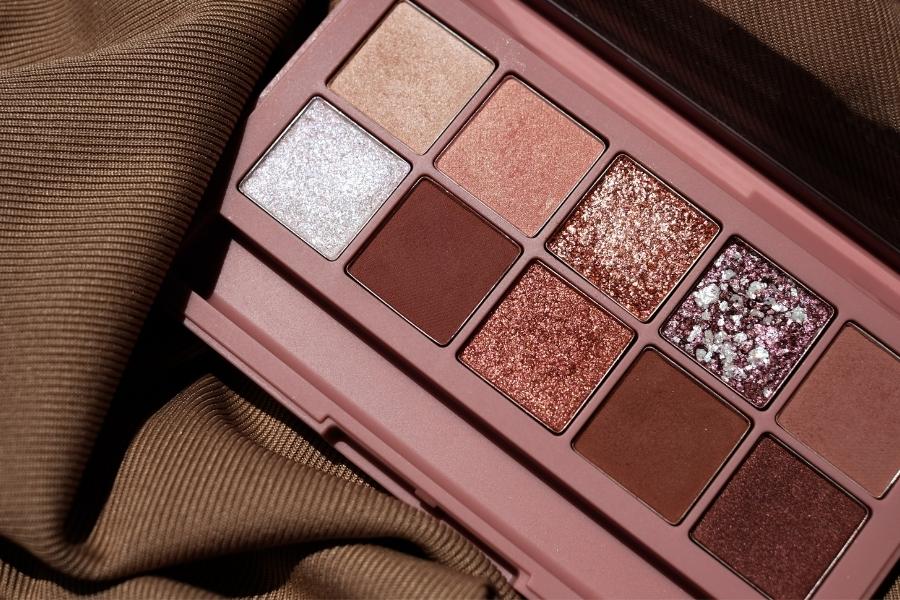 The Benefits
Well, you don't need to be a beauty baker to know the benefits of this versatile eyeshadow:
Lasts longer on the lids without creasing or fading, so you get more for your money!
Offers rich pigmentation for a beautiful effect, highlighting your beautiful eye color.
The formula is more binding, so there's less fallout.
Effortless to use. Just use your fingers to apply the eyeshadow.
Because it's blendable, you can create any look you want.
Build up layers and blend out edges for a diffused look.
Makes your eyeshadow look more polished and professional.
A perfect way to set your eyeshadow if you have oily skin.
Has a pretty marble look.
The Best Baked Eyeshadow Palettes
#1 Everfavor Eyeshadow Palette – Galaxy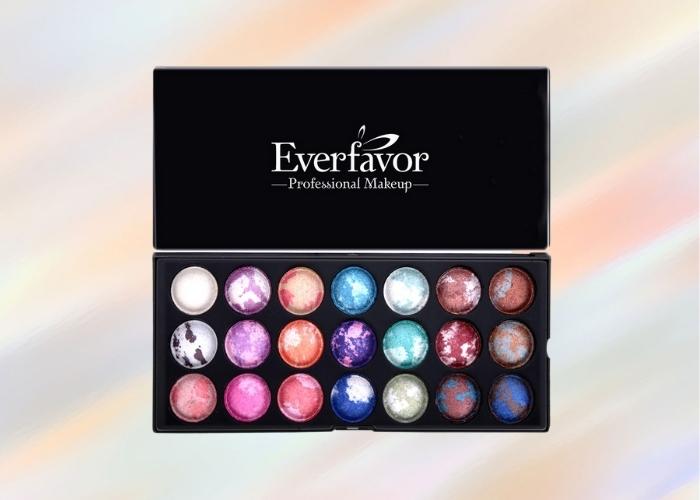 The Everfavor Galaxy Palette contains 21 different colors, each highly pigmented and easy to mix. Long-lasting, non-fading eye shadow. Design-wise, it's a very sleek and beautiful palette. Beautiful galaxy-inspired colors are shimmery and allow you to recreate amazing makeup looks. And it's cruelty-free and vegan! Overall, this is an amazing eye shadow palette which, for so little money, you get an amazing sweep of colors.
#2 LAURA GELLER Baked Eyeshadow Palette – Wardrobe Warm Delights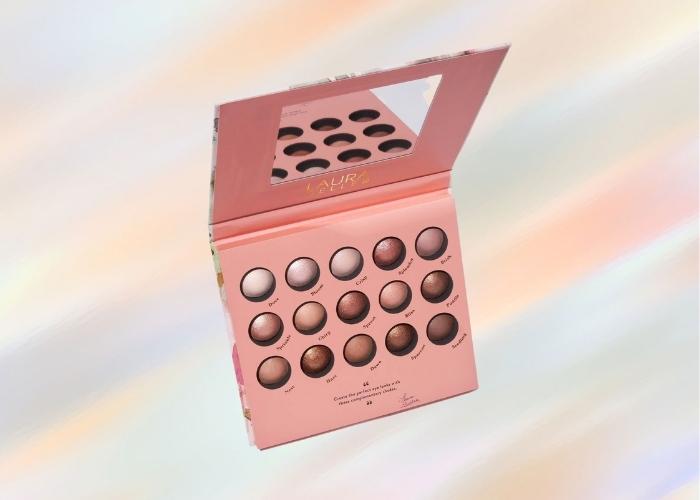 The palette features 15 blendable eyeshadows in warm, versatile shades. Each shade is creamy, blends effortlessly, and the palette is packed with pigments so you can have multiple looks for work, play, or date night. It doesn't crease or fade during the day. They can be used wet or dry, and they wear well throughout the day. This palette is flattering on most skin tones, and the warm shades will give your eyes a sultry glow.
#3 e.l.f. Cosmetics Baked Eyeshadow Palette – Texas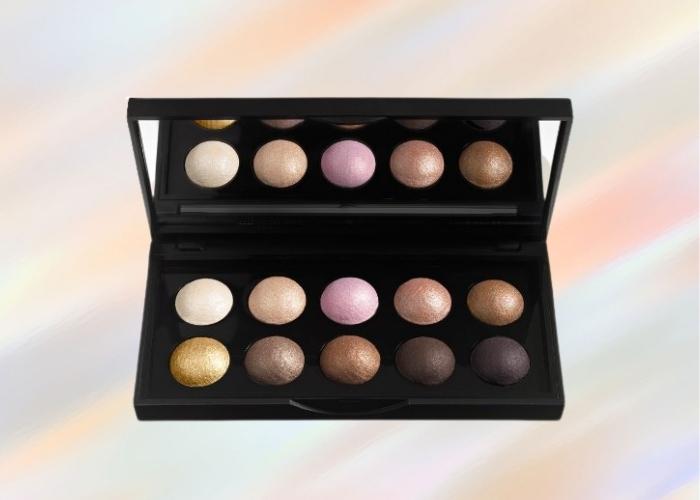 One of the best drugstore baked eyeshadows we've ever used. With a silky and blendable formula, it has an incredible color payoff. The baked in an oven formula with natural ingredients like jojoba, rose, sunflowers, apricot, and grape make the colors non-cakey, softer, and more intense than your typical eyeshadow. With its warm and luminous finish, this palette is your go-to choice when you want to look glamorous, turn heads, or put on an instant eye makeup tutorial. Also, it's cruelty-free and vegan!
#4 KIKO MILANO Bright Quartet – Rosy Mauves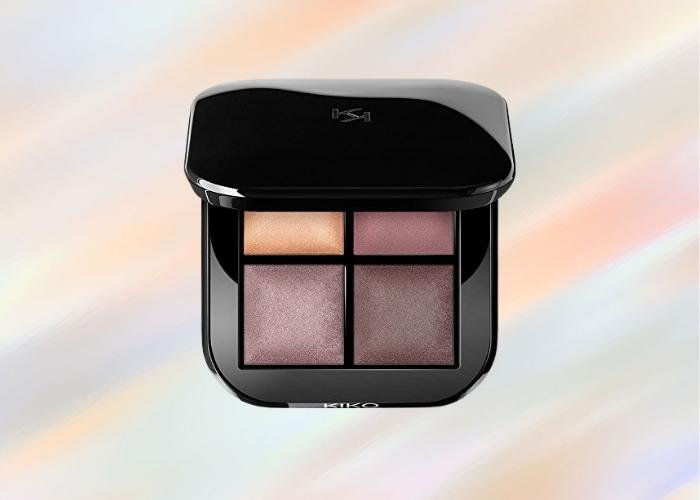 This ophthalmologically tested Bright Quartet features warm mauves mixed with a touch of brown. Two gorgeous matte and pearly finishes let you apply them wet or dry. Use all the shades together or alone. Moreover, you can use this product for highlighting! Shades glide on smoothly and blend easily, and we found they lasted well (without getting greasy or crumbly). The Kiko Milano Bright Quartet offers a range of neutral eyeshadow shades at a good price.
#5 Mallofusa Single Color Baked Eye Shadow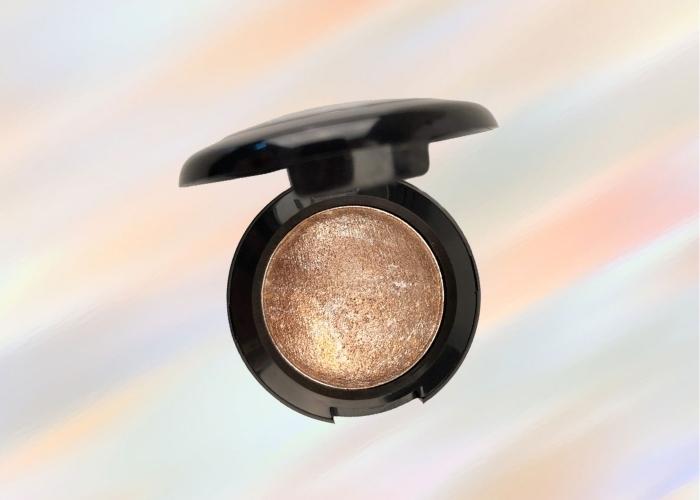 The eyeshadow lasts the entire day without creasing or fading. Blends well and is pigmented enough to get a rich, vibrant color with a little. It's easy to hold the pan, and the powder is dense enough to stay put. And it has a great range of colors for every kind of look, but enough variety for anyone who wants something truly dramatic.
What to consider before you buy…
Color: We recommend neutral colors, which go best with a wide range of skin tones.
Quality ingredients: Look for shadows rich in pigment and go on smoothly with a powder-like texture.
Texture: Look for a light-touch formula that's easy to apply and blend.
Finish: Do you want something with a matte finish or something with more of a shimmer? Again, it's a personal preference.
Good staying power: Look for a formula that holds up to 8 hours of wear.
Perfect finish: A baked formula should deliver a smooth, even look.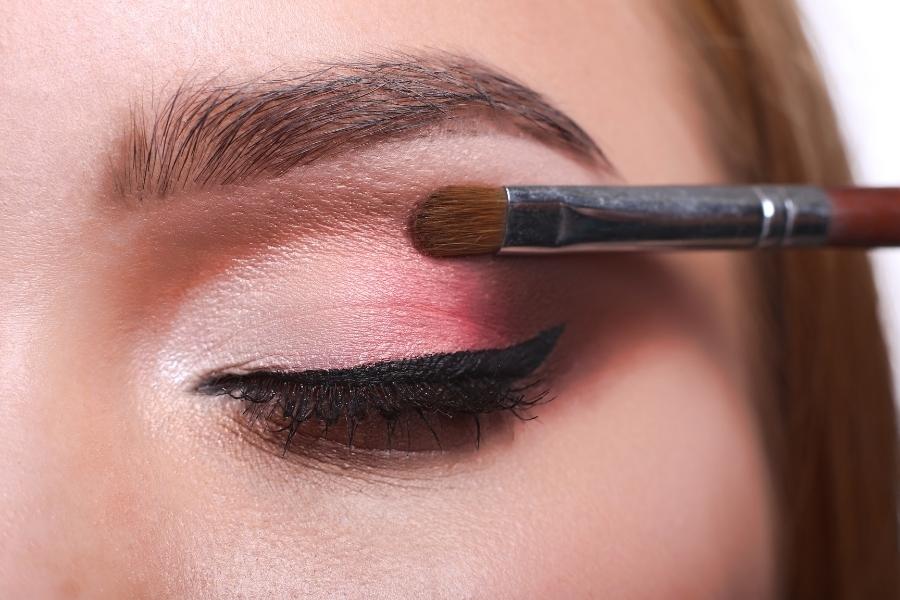 How to Use Baked Eyeshadow Like a Pro
Baked eyeshadows offer a unique intensity and glow that you just can't get from traditional powder shadows. And, when used correctly, they can be absolutely stunning. Here's a step-by-step guide to using baked eyeshadow like a pro.
Step 1: Find a good baked eyeshadow palette.
You can use one that has a lot of different colors in it. This way, you can swirl your brush around and get a nice mix of colors.
Step 2: Prep your eyelids
This will help ensure that the eyeshadow goes on evenly and lasts all day long.
Apply an eyeshadow primer. Then, use a small brush to apply a transition shade (a shade that is slightly darker than your skin tone) to your crease. It'll make the colors transition smoothly.
Step 3: Apply the eyeshadow
Wet a small makeup brush and dip it into the eyeshadow. Then, apply the eyeshadow to your lid using a sweeping motion.
If you want a deeper color payoff, apply the eyeshadow wet. Try it dry for a more natural look.
Step 4: Bake the eyeshadow
Take a small amount of setting powder and apply it to your lid with a fluffy brush. Remove any excess powder with a clean brush.
Baking the eyeshadow will help set it in place and give it a more intense color payoff.
Step 5: Go on with the rest of your makeup
Carry on with your usual makeup routine and finish with a setting spray.
The takeaway
Baked eyeshadows offer a beautiful, long-lasting finish that can take your look from day to night. Plus, the easy application lets you customize each look to suit your tastes. Whether you're an eye makeup beginner or a pro, they are a must-have in your makeup arsenal. So what are you waiting for? Get on the baked eyeshadow bandwagon today!