In the beauty business, facial masks are blooming! They are everywhere and every company is trying their hands on facial masks. And thankfully many masks are super affordable!
Facial masks do provide many benefits to the skin. Talking about masks, an Aztec clay mask is known as one of the most beneficial. And it's derived from the Mother Nature and is completely natural!
It is made from bentonite clay and its properties have been highly beneficial. Did you know Clay masks are can also be used on the hair and the body? Clay masks can also help in treating skin issues like acne! This is getting interesting now!
The best part it's affordable and all my beauties can purchase it. Today we're going to indulge into some serious skin friendly recipes of Aztec Clay.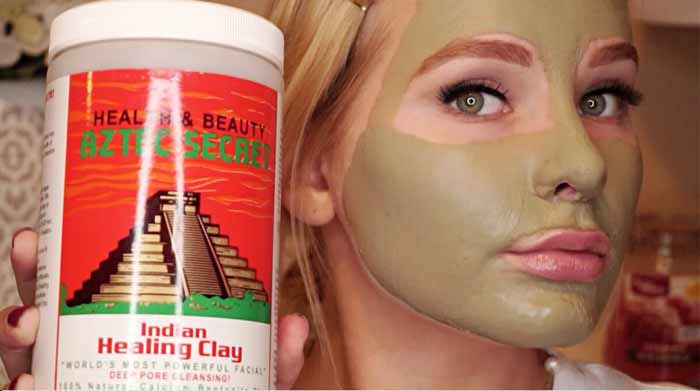 What is Aztec Clay?
Aztec clay is commonly sold in a solid container with a twist lid. It carries  100% natural calcium bentonite clay, which is free of any additives like fragrances or animal products. (Vegan chicks impressed✅).
The container usually lasts up to several months. y\You can use the powdered clay directly from the container, mixing with water but it's way better to make it into a customised mask to suit your skin's needs. Little effort=happy skin
Bentonite clay also contains calcium and sodium, although the common type used for cosmetics/skin care is calcium bentonite. This type of clay is found in many parts of the world. This Clay is found in the USA, France, Egypt, India etc.
Benefits of Aztec Clay Mask
There are many benefits to using an Aztec clay on the skin like
Bentonite can remove out the positive-charged contaminants from the skin, due to anionic pull.
It also energises the body, it has a ph level of 9.7
Aztec clay draws the blood flow towards the cheeks and T zone due to constricting the skin and tissues.
It helps to treat acne-prone skin and diminishes the appearance of scars.
This clay mask controls the skin sebum (skin oil) production.
It doesn't leave any film on the skin after usage the Clay is non-oily and non-greasy.
How to use an Aztec Clay Mask?
The best way to use your bentonite clay is to make it into a clay mask. The recipe is not at all complicated. The fun part of making clay masks is that you can add your choice of ingredients to it according to your skin requirements. Also, all skin types can use an Aztec clay mask.
For example, you can also add essential oils which provides has soothing properties. They can make your facial mask smell beautiful also benefiting your skin.
Aztec Clay Mask Recipes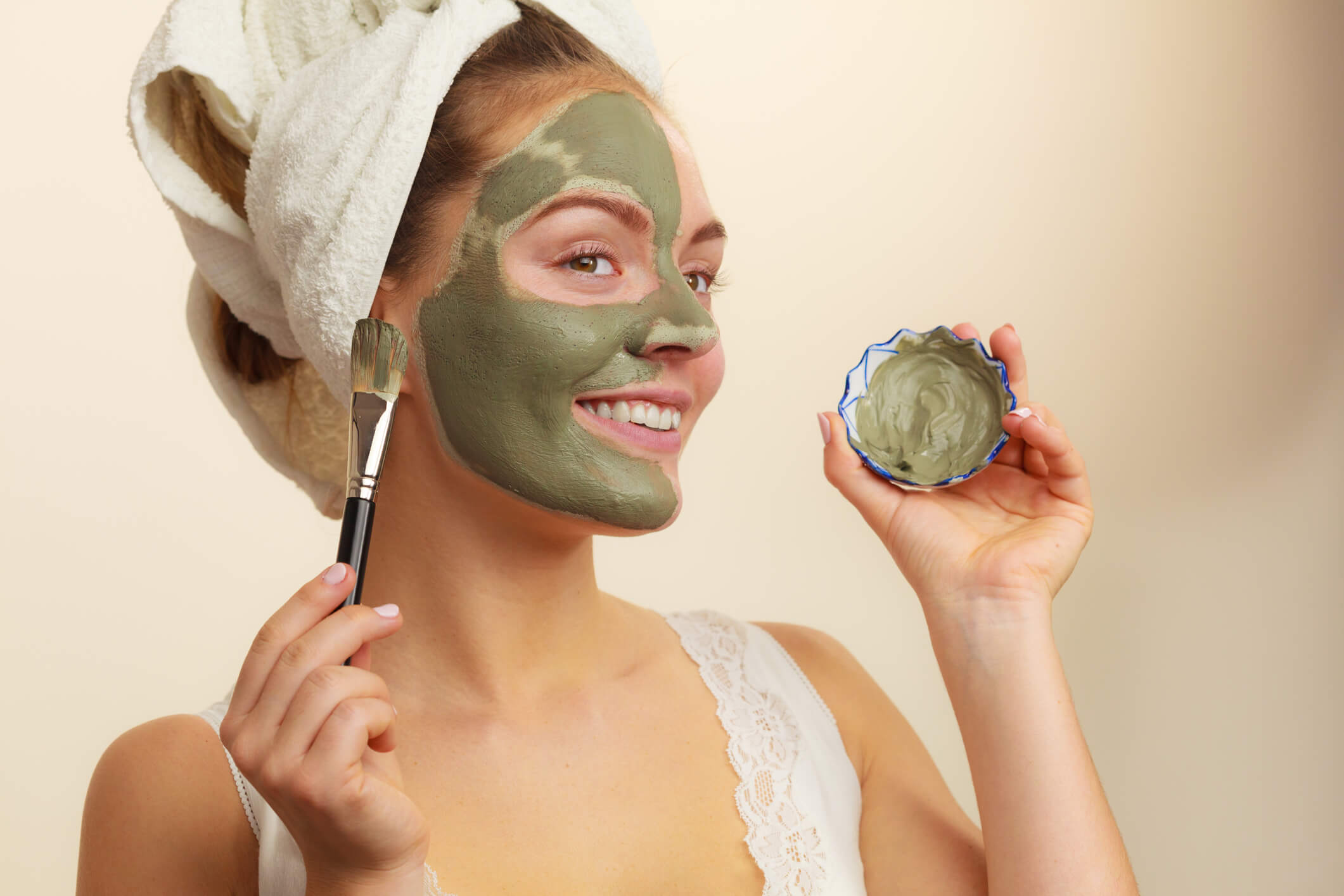 Aztec Clay with vinegar (oil free skin mask) – This mask could be used on any part of the body. For this recipe, you will need 2 tablespoons of Aztec Secret Indian healing clay or any Aztec Clay, 2 tablespoons of apple cider vinegar, One plastic or glass bowl, One wooden/ plastic spoon for mixing. Mix all the ingredients and apply using a brush. Let it dry and rinse off with water. This pack is most suited to oily skin types. You could this mask once every week.
Tip- Use a non metal container while using Aztec Clay
Clay with activated charcoal (double detox mask) – Both Aztec Clay and activated charcoal has skin detoxifying properties. And Vitamin E capsule acts as a skin supplement. This is a perfect mask for office/college going women who needs to deep cleanse the skin. You will needs,1 tablespoon Aztec clay,1 tablespoon activated charcoal and 1 vitamin E capsule. Mix all the ingredients in a non-metal bowl. And apply on cleansed skin. Let it sit for 15-20min till dried. Rinse off with lukewarm water.
Aztec Clay with rose water (queens favourite)- Indian ancient queen like Noor Jahan bathed in rose water and used rose water for her beauty ritual, and shah Jahan built her Taj Mahal!
Disclaimer- using rose water can't get you a prince! Hope the value of rose water increases now!You will need one tablespoon Aztec clay, 1 tablespoon rose hip oil,1 tablespoon rose water or more to make a thick creamy paste, 1 drop essential oil (any of your choice) if you have rose then it would be a match made in heaven! Mix all the ingredients. Apply on clean skin, let it sit for 20-30min till the mask is dried. Wash off with lukewarm water.
Aztec Clay with green tea (anti-ageing): This mask is best suited for mature skin as its loaded with anti-ageing properties. Women in the late twenties and above can use it (There is no age limit for skin masking).For this Clay mask, you will need two tablespoon of green tea (cooled to room temperature) + Vitamin-C serum or 1 capsule. And 1 drop of essential oil. Combine the ingredients and apply on clean skin. Let it sit for 15-20min. Rinse off with cold water and apply a moisturiser.
Aztec Clay with yogurt (soothing mask): In this mask, we're adding yogurt which helps to exfoliate dead skin cells and tighten the pores with natural lactic acid. Yogurt contains anti-bacterial and anti-fungal properties to help to lighten blemishes.You will need one tablespoon of Clay powder and 1 tablespoon of fresh/old yogurt. Combine the two and form a
thick creamy paste. Apply on freshly washed skin. And let it sit for 15-20min. Wash off with cold water.
Aztec Clay with Honey (Acne fighting mask)- In this recipe the star ingredient is honey! It has antibacterial and antioxidant properties, honey is really useful if your looking for that glow. It also fights acne and nourishes aged skin.You will need 1 tablespoon water, 1 tablespoon raw/organic honey, one tablespoon Aztec Clay. Mix all the ingredients in a non-metal container. And let it stay for 15-20min, wash off with lukewarm water.
Now you know how you can use this magicalAztec clay mask on your skin. Hope you enjoy your weekend masking with your BFF with Aztec clay mask recipes. Don't forget to share this valuable information with your girlies! 🙂