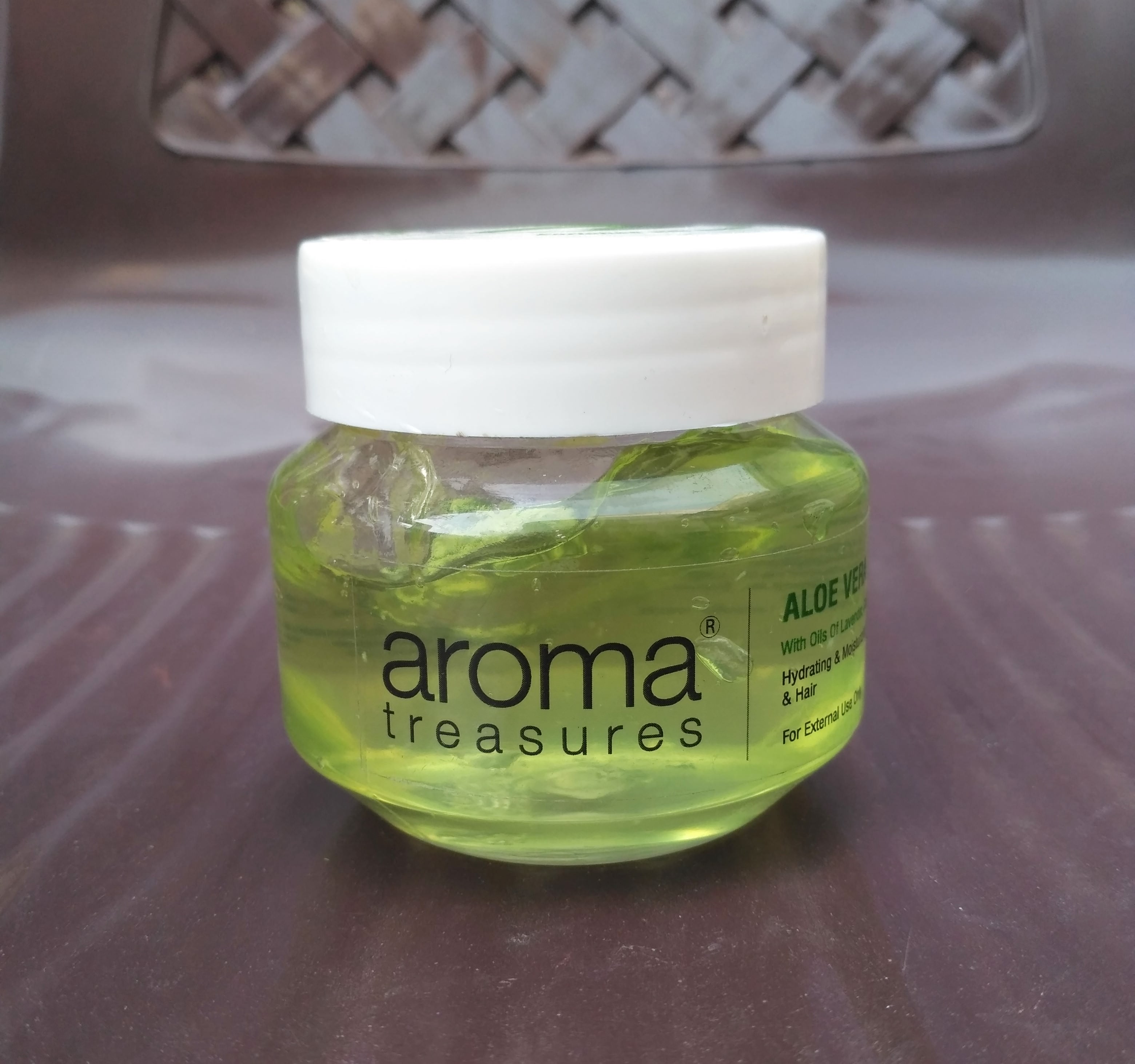 We just bid goodbye to summer and now it's the monsoon we've got to deal with. Despite the beautiful rain and chilly weather, it comes with complications related to skincare and hair. It becomes necessary to add lightweight products to the skincare regime.
The only focus at this season should be on skincare rather than makeup, thanks to the humid weather. Keeping this in mind, today I'm going to review Aroma Treasures Aloe Vera Gel which I've been using for months.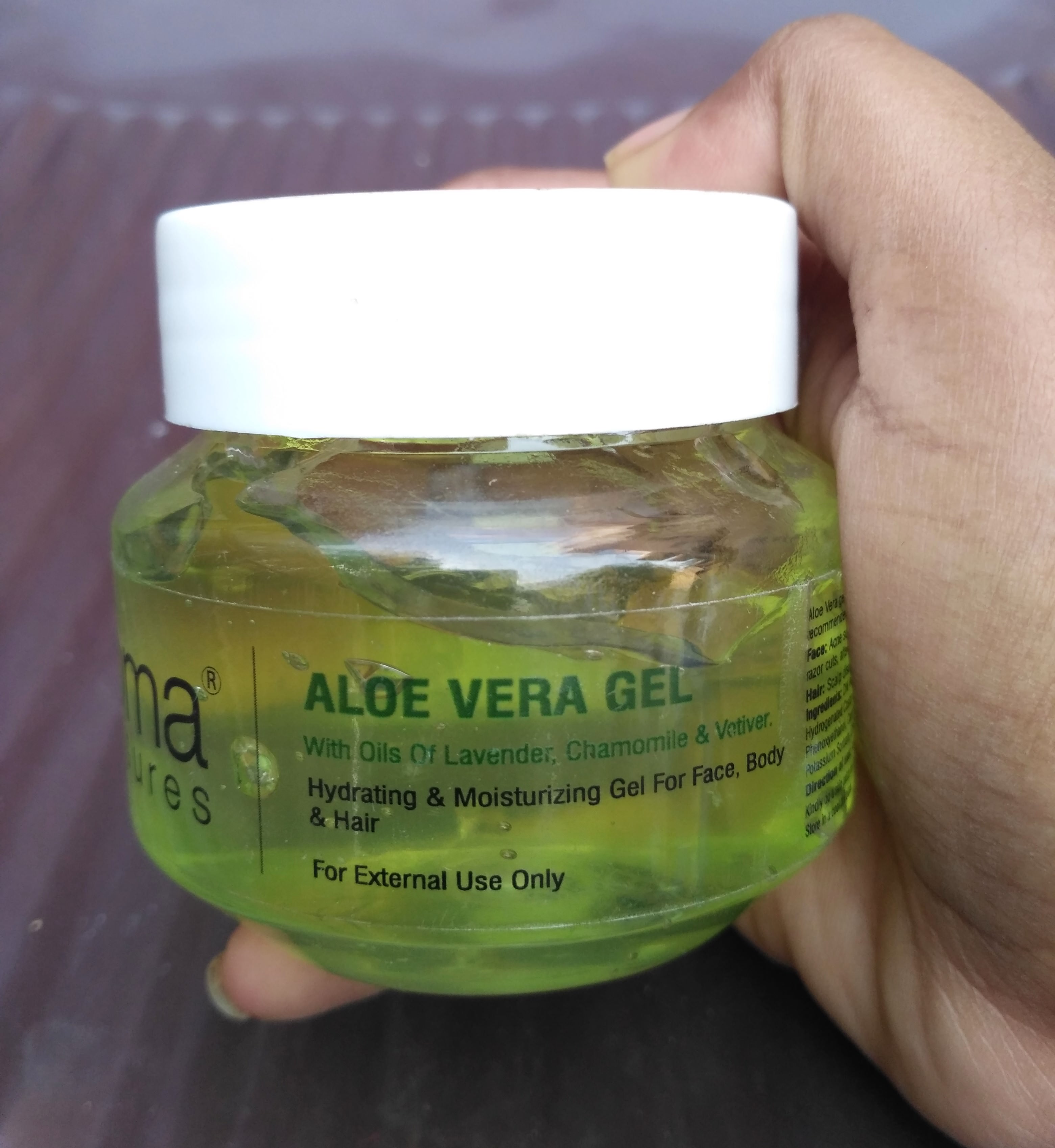 Readers like you help keep The Beautyholic running. When you buy through links on our blog, as an Amazon Associate, we earn from qualifying purchases at no extra cost to you.
Price:  125 gm
Ingredients: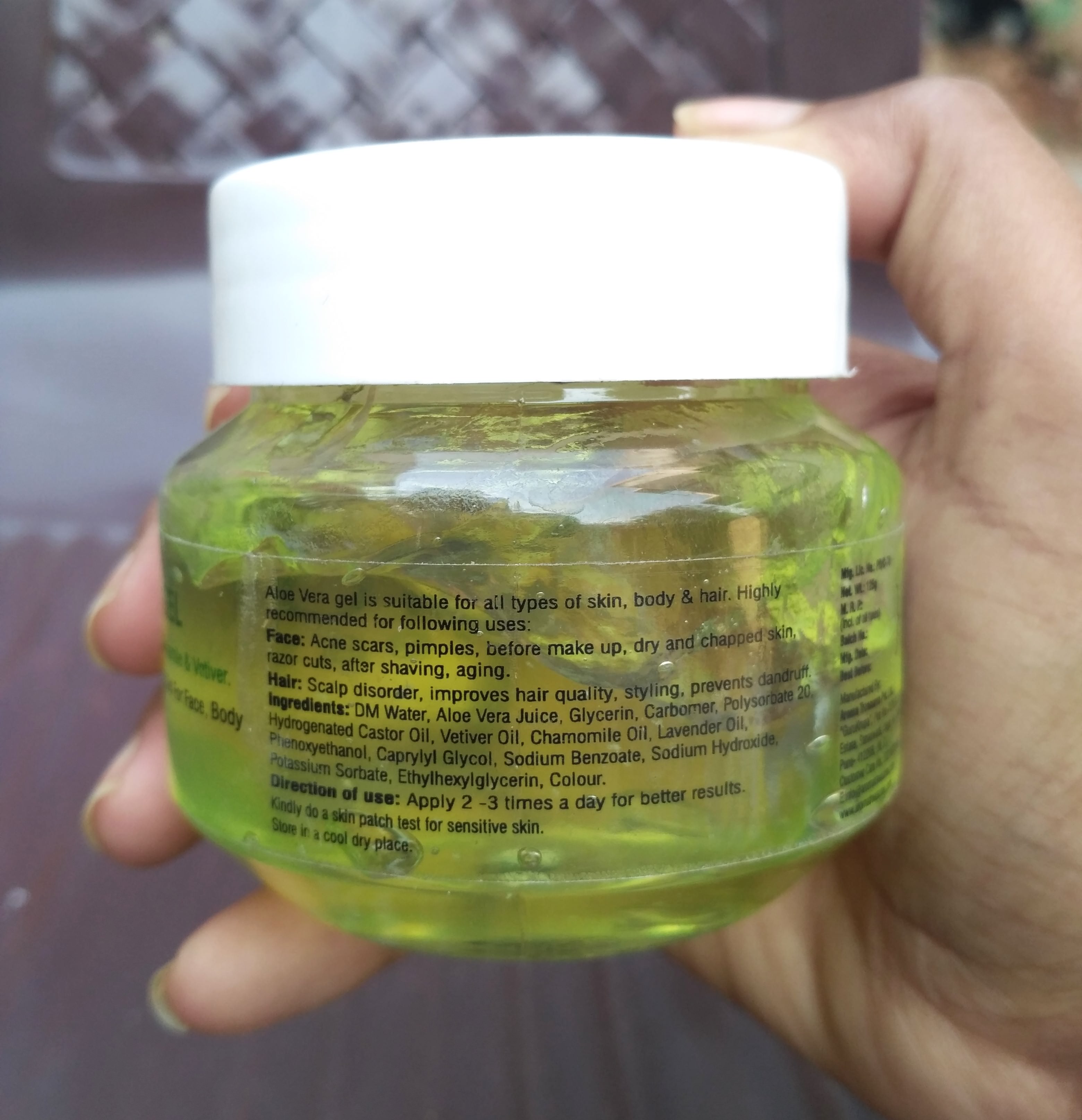 Aroma Treasures Aloe Vera gel is a multi-purpose product. You can use it for:
Face: Acne scars, pimples, before makeup, dry and chapped skin, razor cuts, after shaving, aging

Body: Stretch marks, Wounds, Cuts, Insect bites, all kinds of allergies, muscle cramps, nappy rashes, indigestion.

Hair: Scalp disorder, improves hair quality, styling, prevents dandruff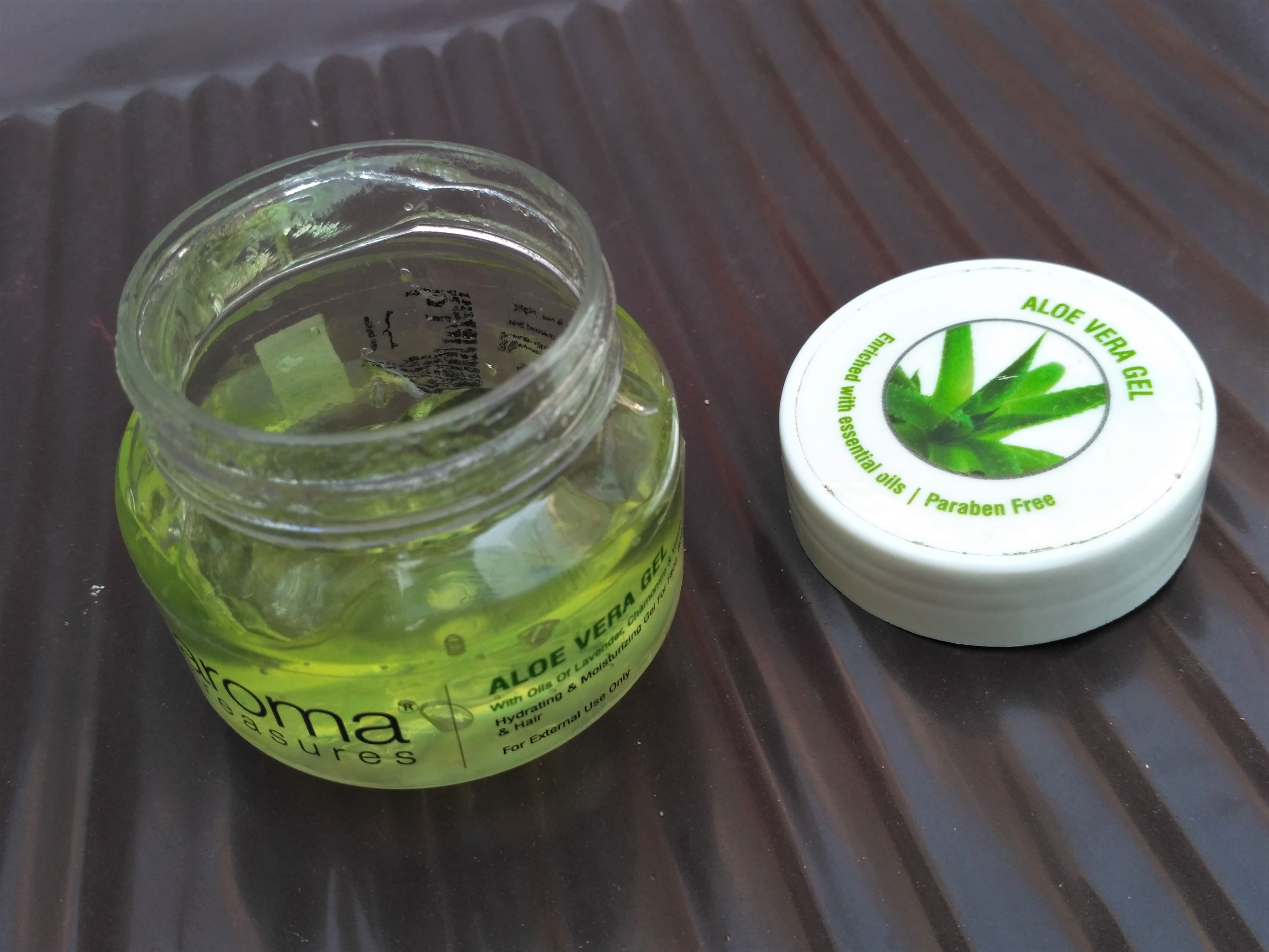 Aroma Treasures Aloe Vera Gel Review
First of all, this isn't pure aloe vera gel, as it contains essential oils and other ingredients. But the great thing is that it's paraben-free.
It comes in a transparent tub packaging white cap and I know, it's unhygienic to dip hands to get out the gel. It is a light green-colored viscous gel that has a strong fragrance like a cologne due to the presence of essential oils.
I take a scoop of the product and apply it all over my face and lightly massage it until it gets absorbed. At initial seconds, it would look sticky but after a minute or so the face turns matte and smooth. If it's put in the fridge before use, it will give a soothing effect to the skin.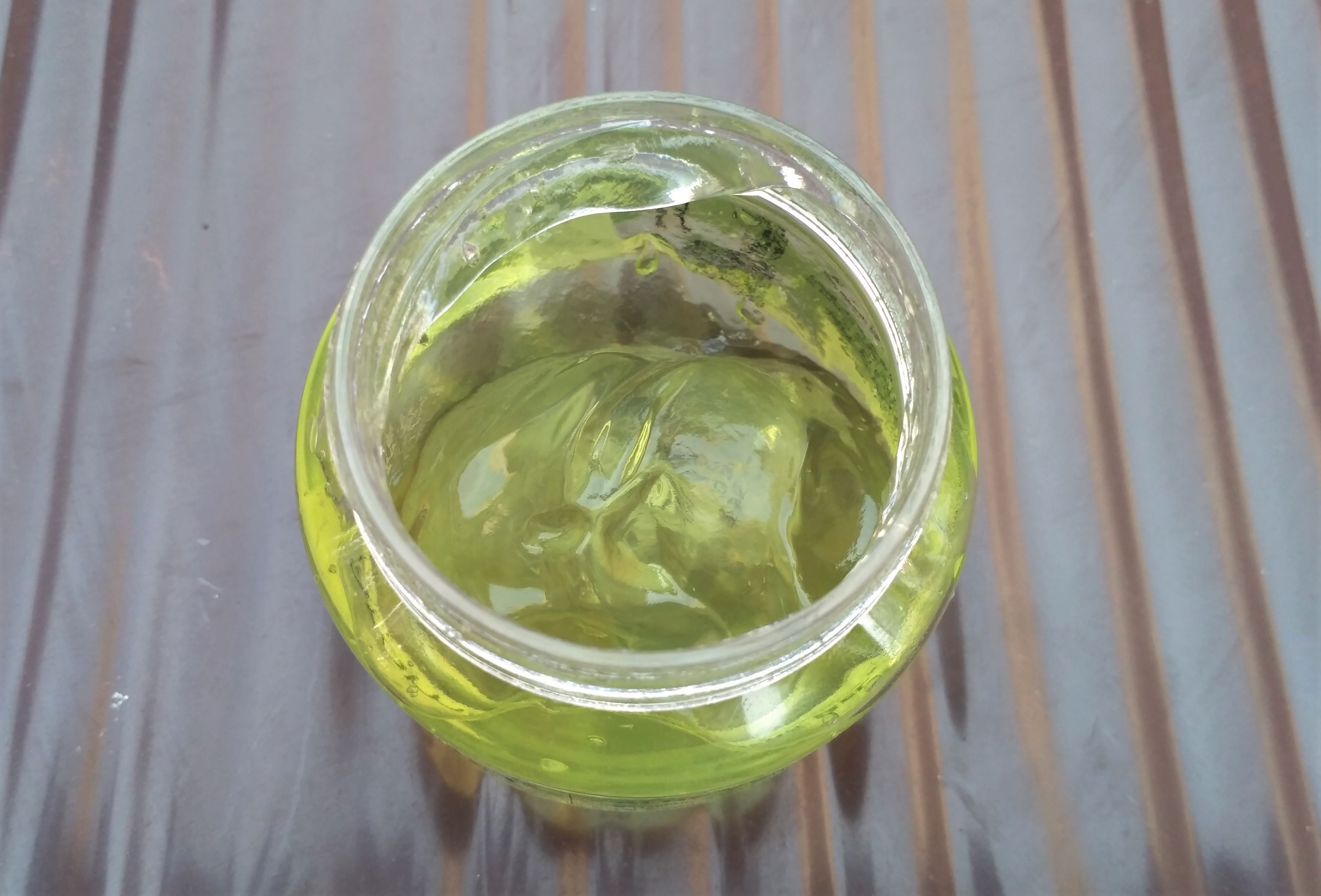 It doesn't make my skin brighter but it definitely makes it looks healthy and smooth. It isn't sticky and absorbs well on the skin. I use it after cleansing and toning my face, as a light moisturizer.
On hot, humid days especially on monsoon, this keeps my skin moisturized without getting oily. Though it only keeps the skin oil-free for 3 hours maximum. I have oily skin and for me, my T-zone starts getting oily in 2-3 hours. It keeps skin fresh but it doesn't control sweat in summers.
Not just like a moisturizer, it also helps me soothe a pimple and I've used it on cuts and burns and it calms down the irritation. My brother also started using this gel and he loved it.
The only major issue I find is its availability which is online and most of the time, it's either out of stock or available in the pack of 2. I haven't used it on my hair so can't comment on it.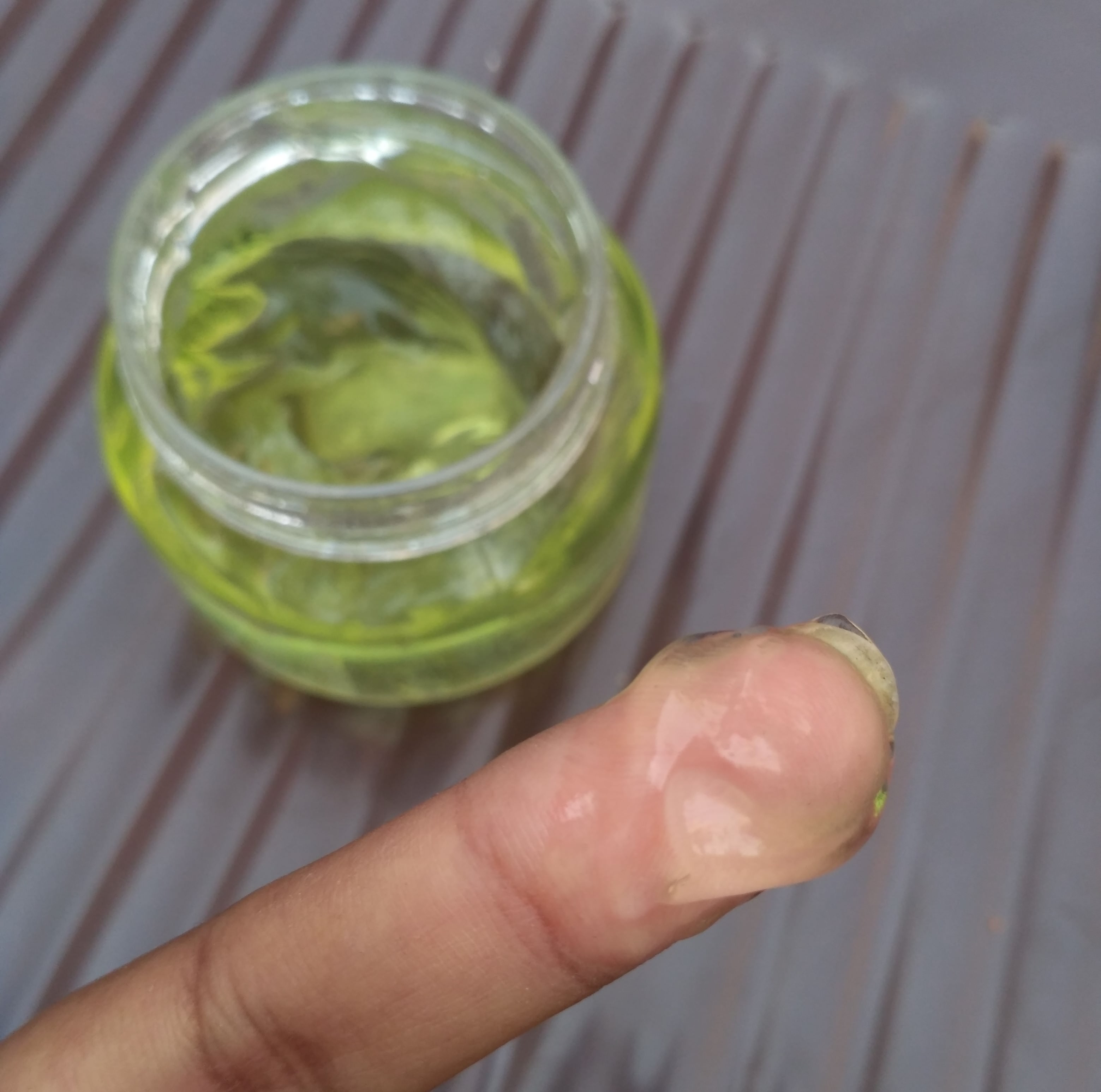 Pros:
Multipurpose product for skin and hair

Blends easily into the skin giving a healthy look

Light moisturizer for oily and combination skin

Paraben-free

Contains essential oils of lavender, chamomile, vetiver, and geranium.

Controls oil for 3-4 hours

Feels soothing to the skin
Cons:
Not a pure aloe vera gel if you're expecting

Tub packaging is unhygienic

Doesn't control sweat on the skin
Aroma Treasures Aloe Vera Gel
Final Word
If you are looking for an aloe vera infused gel for your face with essential oils, pick this one. It sinks into the skin and makes face smooth and oil-free for a longer time. It's not a pure aloe vera gel but it really helps my oily skin look better. The only thing that may be bothering is its smell and availability. If you're looking for a lightweight moisturizing gel for oily or combination skin, give this a try! <3
Have you used Aroma Treasures Aloe Vera Gel yet? Which moisturizer are you using this monsoon?