You might be buying nail polishes like crazy but have you wondered about what ingredients they might contain? The foul alcoholic smell they possess while applying? It's deteriorating your health each time you coat on your nails with colors.
If you're not aware yet, let me tell you. Nail polishes contain many toxic chemicals and out of them, there are 5 chemicals which are seriously harmful – Toluene, DBP, Formaldehyde, Formaldehyde resins, and Camphor. Always look for these ingredients in a nail paint you're about to buy. Basically, you have to look for a 3-free or a 5-free formula. I'll do a separate post about this in the future, listing the harmful ingredients and its effects so watch out this space. So making your search easier, here is the compilation of 5 Free Nail Polish Brands Available in India.
SUGAR Tip Tac Toe Nail Lacquer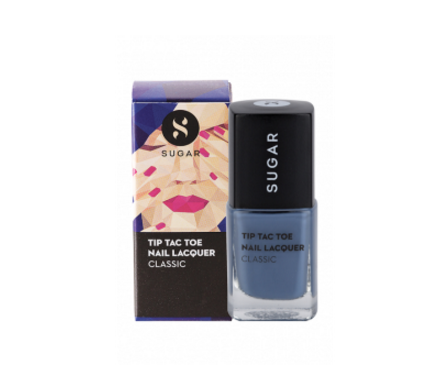 SUGAR Tip Tac Toe isn't 5-free or 3-free, but whopping 9-free. It has Nine-free non-toxic formula that does not contain formaldehyde, camphor, toluene, DBP, formaldehyde resin, xylene, ethyl Tosylamide, parabens, and lead. It comes in 3 variants with 38 sumptuous shades: The Classic collection, The Matte collection & The Pro Collection. They are formulated in Italy and provides a plumping effect to the nails. This nail polish tops the list of 5 free nail polish brands available in India.
This nail paint retails between Rs. 199/- to 299/- for 10 ml | Buy them here
5 Free Nail Polish Brands Available in India
These matte nail polish formulas are not only made without the three most common chemicals found in nail polishes (Toluene, DBP, and Formaldehyde) but also without two other very dangerous chemicals (Formaldehyde Resin and Camphor).Besides, they aren't tested on animals and doesn't contain animal-derived ingredients. Nykaa nail polishes are available in hundreds of shades with differents textures. Their latest launch is the Cookie Crumble collection. You can get them from Nykaa's website.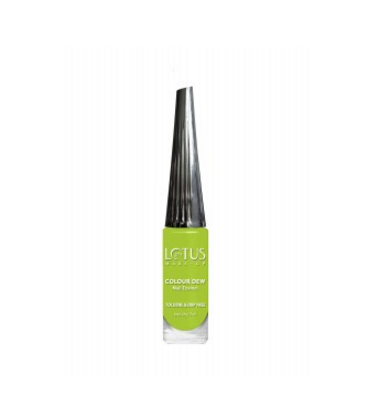 Most nail enamels contain Acetone and Toluene that often cause skin irritation and lead to dull and fragile nails. Colour Dew is a range of exciting nail enamels that are completely safe as they are Acetone, DBP, and Toluene free. Lotus Herbals has two ranges available – Colour Dew which comes in 51 shades and Ecostay which has 24 amazing shades. These are 100% vegetarian and highly pigmented, as per the claims.
5 Free Nail Polish Brands Available in India
If you are a nail art enthusiast, you must be aware of this brand. How could you not be? Not exactly 5 free but it is definitely 3 free: DBP, Toluene or Formaldehyde. Priced at Rs. 850/- at Nykaa it has whopping 15 ml of the product. Available in 78 shades, they are long lasting and provides rich color payoff.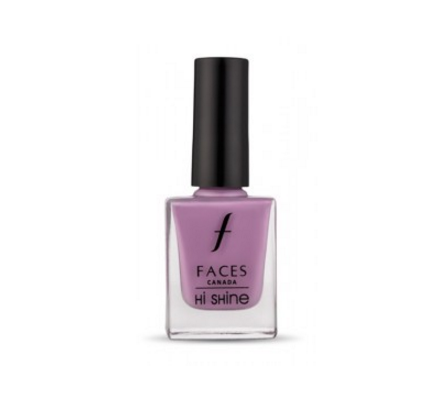 Faces Nail enamel is free from Toluene, DBP, camphor, and formaldehyde or you can say, is 3-free. It provides hardness to nails and intensifies the glossiness. The high-quality formulas contain a blend of non-harmful plasticizers which modify the nail enamel film to be flexible. And thus, resisting chipping and cracking.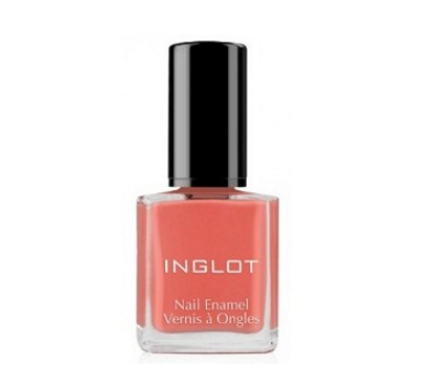 Inglot is a well-known brand in India for its high-quality makeup. This nail enamel provides durability and high gloss. It claims to have short to medium drying time. It is 4-free which is Toluene, Formaldehyde, Dibutyl Phthalate (DBP) and Camphor. Its price is Rs. 600/- for 60 ml. Buy it here.
5 Free Nail Polish Brands Available in India
Here's a 3-free nail polish by Yves Rocher which claims to impart the full depth of color in one swipe. It has a fan shaped brush for precise application. It is free from Toluene, Formaldehyde, and Camphor. You can buy it here for Rs. 400/- for 5 ml.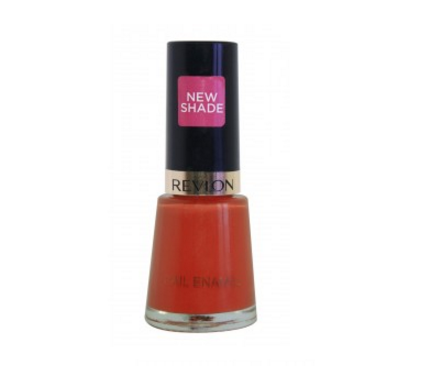 Revlon Nail Enamel claims to contain Chip Defiant Formula for flawlessly smooth, gorgeous color. Streak-free flawless application. It is free from Formaldehyde and Toluene. Comes in 64 striking shades to choose from. And it is priced at Rs. 190/- for 8 ml each.
Bella Voste Nail Enamel

I just discovered this nail is 5+ free! It has a nice formula which lasts for long and even claims to last for seven days. It doesn't stain nails with a yellow tint. It is available in every type of finish, whether matte or glitter, you name it and it is there. Glitter ones come for Rs. 349/- whereas matte, pastel and velvety comes for Rs. 249/-. I think they are worth a splurge.
This was my list of 5 free nail polish brands available in India. Have I left out any brand? I'll love to add up! Please feel free to comment below and help me expand the list so to help out everyone! ????