If you don't have a personal skincare routine, then you could be missing out on a personalized set of products designed to treat your skin's specific needs. You don't have to arm yourself with a boatload of items, but there are some fantastic options available today including creams, serums, lotions, face masks and more.
These formulations can be applied at night, others during the day and some less than once a week. You may be surprised to learn just how easy it can be to create a weekly skincare routine that maintains a clear, healthy-looking, and luminous complexion.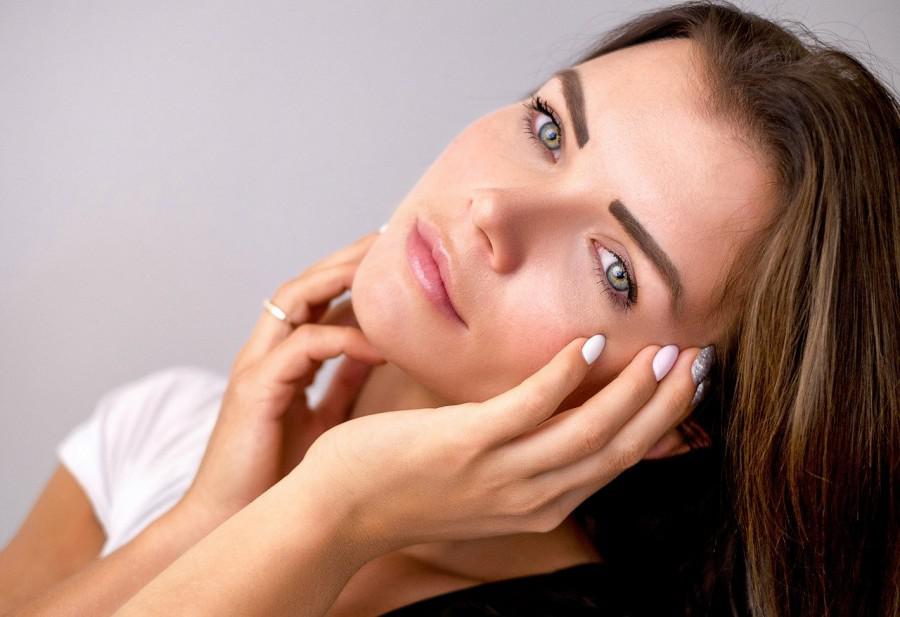 Determine Your Skin Type
Our complexions can be categorized into basic, dermatological types. For example, normal skin is well-balanced. Some skin types are more oily or acne-prone. Dry skin types can be more eczema-prone, and others fall under mature and sensitive categories.
Once you identify your skin type, you'll see that certain skincare routine products can serve your skin well. Oily skin thrives on gel-based ingredients or those in serum form. Dry skin thirsts for rich, hydrating cream. Sensitive complexions benefit from oil formulae, and mature skin favors a 'melting balm' based formula.
Normal, well-balanced skin can tolerate a variety of skincare formulae.
Water consumption
Water matters, so drink up and often (about two liters daily). Consuming a healthy amount of water can help to rid the body of toxins, improve circulation, give a radiant glow, and keep skin supple. Try to lower your consumption of alcohol, refined carbohydrates, and salt because they retain fluids and can bring out the worst in your skin.
As we age, our bodies don't make as much hyaluronic acid (HA) compared to our youth. This shortage of HA can lead to dryer skin and wrinkles. HA is like a water magnet helping to maintain plump, hydrated, younger-looking skin.
You can make your own natural skincare formulations by adding HA powder into your serums for wonderful benefits.
Simplify your daily routine
Most of us don't have hours to spend pampering our skin with complicated steps, so skincare experts recommend you become savvier with your time spent in front of the mirror. Always be consistent and try using fewer products to simplify your routine. An easy way to do this is to use products that provide multiple benefits like a two-in-one face wash and scrub.
A proper cleanser starts your day off the right way, and if you travel, take your cleanser with you. You may be running out the door that day, but remember to toss your moisturizer and SPF-30 sunscreen into your bag, so you can apply them when needed. Lip balm is another must-have, so carry it wherever your travels take you.
A tinted BB cream ("Beauty Balm" or "Blemish Balm") can serve as a light foundation and skin protectant when you don't have time. Blotting sheets are excellent for keeping your face matte.
Daily, weekly, and monthly routines
Skincare experts have made skincare routines simple, fast and effective:
Your Twice Daily
Wash your face in the AM and PM. Twice daily after cleansing, apply an alcohol-free toner to seal in natural moisture. Then, pat on your favorite serum or cream in the morning and night. Follow with moisturizer and eye cream
Your Once Daily
Apply a broad-spectrum sunscreen in the AM. Remove makeup at nighttime. Swipe on a peel-pad at night for skin brightening. Use an anti-aging serum/cream before going to bed.
Your Weekly
Exfoliation gets rid of dry, dead skin cells. Try this step once weekly, and use a facial scrub designed for your skin type. Put on a face mask once weekly to brighten your complexion and refine your skin.
Your Monthly
Apply self-tanner for that golden glow without the sun's damaging rays. We can develop a healthy, glowing, ageless complexion by adopting a simple and effective skincare routine that works with our lifestyle.
In case you are looking for ingredients to make your own superb natural skincare products, you can check out N-essentials.com.au which my Aussie friend just recommended.