Audrey Hepburn was history's most popular British actress, model, dancer and humanitarian. She was widely recognized as a fashion icon.
During Hollywood's Golden Age, she contributed and was ranked by the American Film Institute as the third greatest female screen legend. This gorgeous Breakfast at Tiffany's star was also listed as International Best Dressed by the Hall of Fame.
For beautiful eyes, look for the good in others; for beautiful lips, speak only words of kindness; and for poise, walk with the knowledge that you are never alone.
– Audrey Hepburn
In this article, we're going to reveal beauty secrets, makeup, and style tips inspired by Hollywood's epitome of beauty, Audrey Hepburn! We will guide you on how to look like Audrey Hepburn through makeup and style.
Audrey Hepburn Beauty Secrets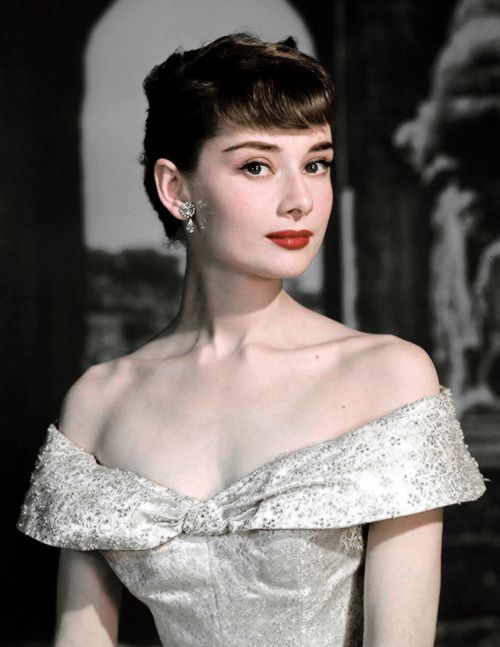 Hydration: She knew the importance of drinking lots of water and often suggested others drink plenty of water. Is that the key to everlasting youth? Water is not only beneficial for the skin but supports the entire body. She always said that she drank lots of water and ate vegetables starting right from childhood, that's how she was brought up!
Detox day: She had a detox day in which she would only eat fruits, vegetables, yogurt, and water. And she usually had detox drinks, mostly after a jet lag, to get over it. She did it mainly because she felt bloated after sitting on a plane for hours, as most people do.
Be a food lover: She was a Dutch woman, and potatoes were a big part of her diet. Her father was Irish. Potatoes for her were soul food. She was also a crazy pasta lover and ate pasta with fresh vegetables straight from her garden. In an interview, her son disclosed that she had a serious pasta addiction. Now you know how intense this was! She also loved spaghetti with tomato sauce. Her signature dish was spaghetti-al-Pomodoro which she would cook herself every week! For breakfast, she would eat brown bread with jam, and lunch was lean meat with pasta. Dinner was light and consisted of chicken soup and fresh vegetables. She sometimes had chocolate after dinner and a finger or two of scotch. She had a good metabolism, and despite eating heavy carbohydrates, she maintained a lean body.
Be an enthusiast: She had a positive outlook on life. She loved life and was naïve in the sense that she was just like a young girl. Every time she found something new or went to a market, she would get a new recipe. For sure, she wasn't boring or someone who would settle with daily routines. Audrey was as excited as a little girl. She cared the most for her kids and believed in living the day with joy. Hepburn was full of life. According to her son Dotti, even when she was unwell on the bed, she would say, 'when I get better, we have to visit Australia. It's beautiful there.'
Simplicity is beautiful: Clothing need not be fancy. Let your body make the statement. She believed in wearing Dresses that fit well to your shape. It doesn't need to be flashy or decorated or lots of patterns. You could try vintage dresses like Audrey to get that classic vintage look.
Audrey Hepburn Makeup Inspiration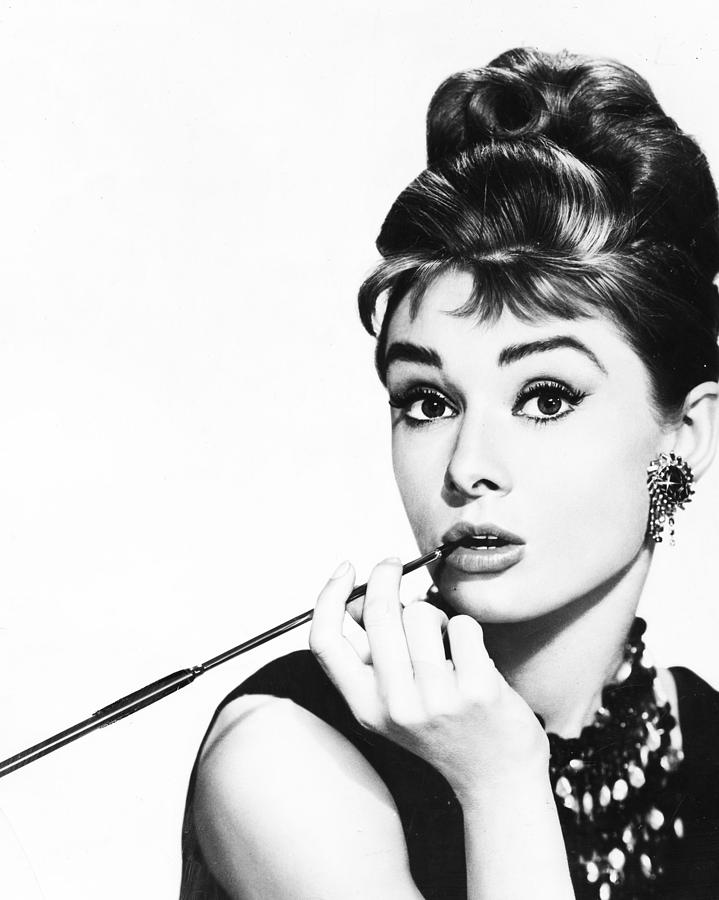 Long lashes are a win-win: Audrey had the most beautiful eyes in Hollywood. Also, she knew how to do her makeup! She applied three layers of mascara to her lashes and separated each lash using a pin! (I mean, look at that level of dedication! Someone needs applause!) The key to getting big beautiful eyes was her lashes! The most important beauty tip we could learn from Audrey is to level up the eye game!
Bold red lips: Bold red lips is the perfect example of a woman. There nothing more seductive than a pair of bold red lips! Opt for minimum makeup or clean makeup and go bright red on lips.
Go natural with lips: If you look at some photographs of Audrey's, you'll notice apart from bold red lips, we saw her sporting natural lip shades too. This was the key to her natural and youthful look. Just apply a dash of pink or nude lipstick and turn the whole focus to your eyes.
Catty Eyes: If you want to ace that 'how to look like Audrey Hepburn' look, make cat eyes your signature makeup look. Use a gel liner brush to form a thick and flowing line. Starting from the inner corners, draw the line to outwards and wham! You just stole her look.
Well-shaped and bold eyebrows: Audrey's look is incomplete without dark and bold brows. If you are not blessed with thicker brows, fill in with a brow powder that exactly matches the color of your natural eyebrows. Keep the edges soft for a natural look.
Cut Crease Eyeshadow: Back in the 60s, cut crease eyeshadow was a thing. Cut Crease look is effortless – apply a lighter shadow on the lid and brow bone and top it up with darker eyeshadow in the crease of the eye, below the brow bone. This is the ultimate hack to make your eyes look bigger and defined.
Her Style Secrets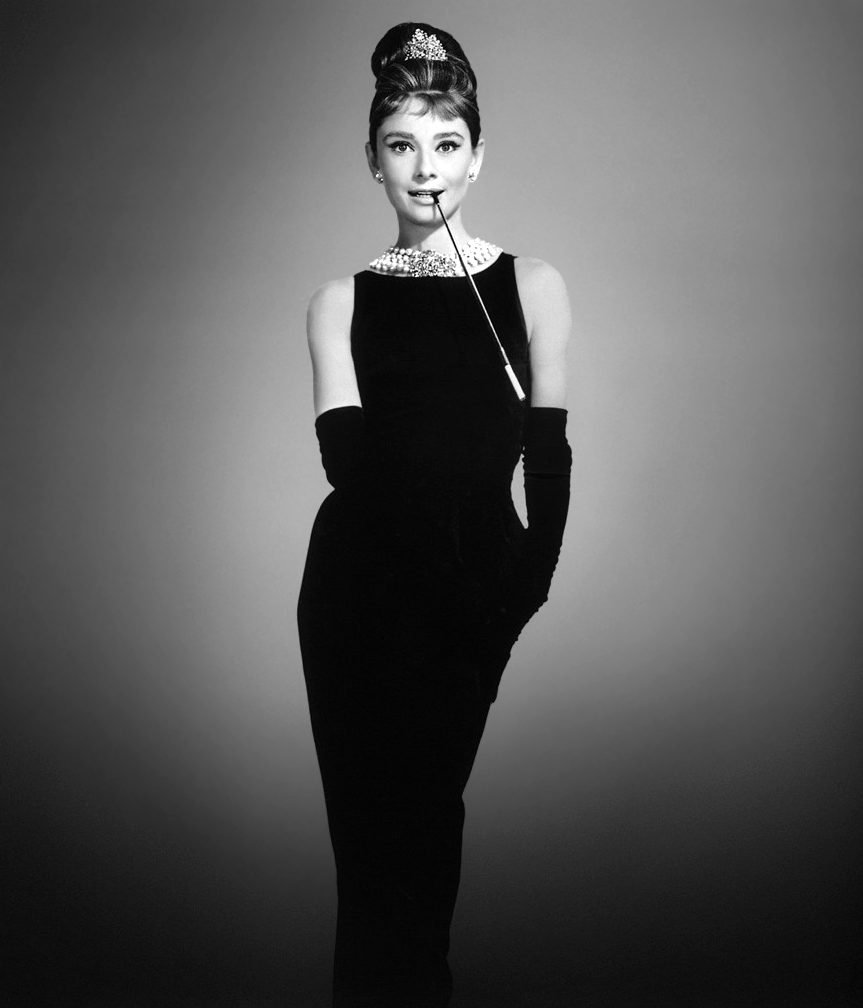 Dress like a man: Audrey in this picture is courageous enough to contrast feminine qualities with masculine clothes. She wears a masculine suit jacket and bowtie and glams up with her flawless makeup. Did you notice the beauty mark on her left cheek? This is the only time I thought she worn a fake mole.
Stripes over colors: Audrey was a big stripes lover! She wore Horizontal stripes, and it suited her exceptionally well as she was a thin woman. She mainly wore Breton stripes. This is a type of stripe which sailors wore mostly English and French. Her clothing became so popular that France adopted this look and it became a fashion statement.
She loved her flats: She was a ballet artist, Audrey was very fond of her ballet flats. Audrey also wore heels, but she preferred wearing flats. Flats are more functional and guess what, you could walk with complete ease!
Collard shirts never go out of style: She wore fitted shirts collared shirt with the top two buttons open, which provide carefree, casual look also adding a lot of sophistication. A white shirt with a pair of blue jeans is always a fashion statement, don't you agree?
Princess gloves: If you look at Audrey's pictures, you will notice hand gloves in her photographs. White gloves give that princess look. She incorporated gloves with many of her outfits.
Comfort comes first: Be fashionable and comfortable! You need to wear your confidence to look stylish, and that happens only if you are comfortable. Wear clothes which make you feel yourself and comfortable.
Be yourself: Be true to yourself and others, smile often, forgive each other, be thankful to God, be grateful, eat your soul food at least once a week. Seek a therapist if you think you need one! BetterHelp can do that for you. All in all, be carefree and don't think too much. Believe in the creator.
I hope you incorporate these beauty, life, and fashion tips from this beautiful Hollywood star. Thanks for reading.