So you're thinking of buying your first wig? Whether you're a beginner just starting out or you're looking for an easier and more comfortable alternative to traditional hair extensions, wigs can be a great option.
But with so many different types and styles of wigs available, it can be a challenge to know where to begin. That's why we've put together this guide to the best wigs for beginners.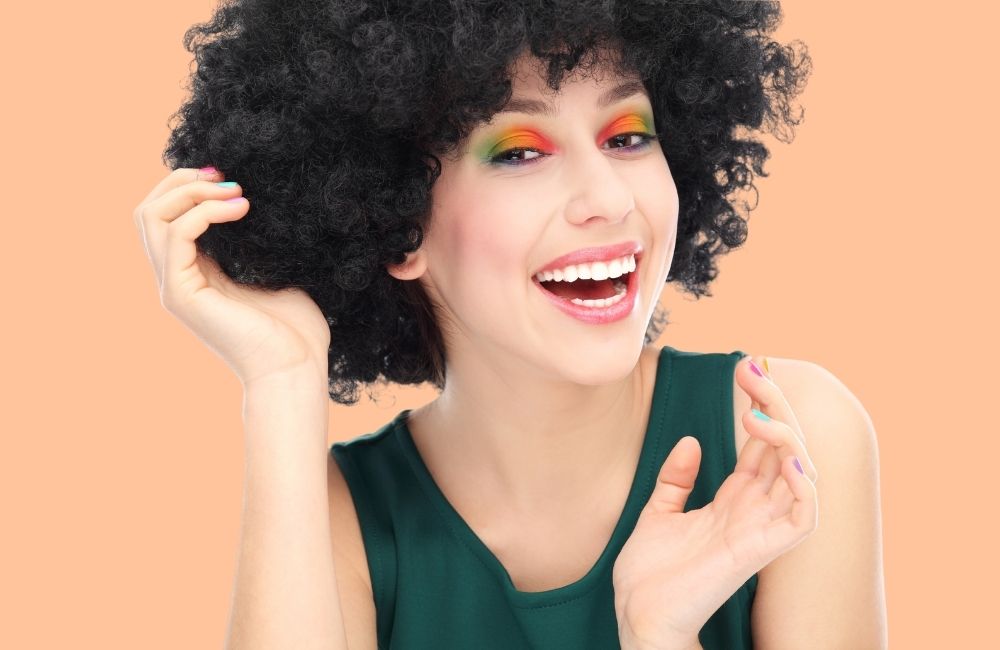 To make a wig look natural, it's important to choose the right type and style for your needs. And when you're a beginner, it's even more critical to find a wig that's easy to install.
We're making it easy for you — here are seven beginner-friendly wigs that you're going to love.
1. Deep Wave Headband Wig from Luvme Hair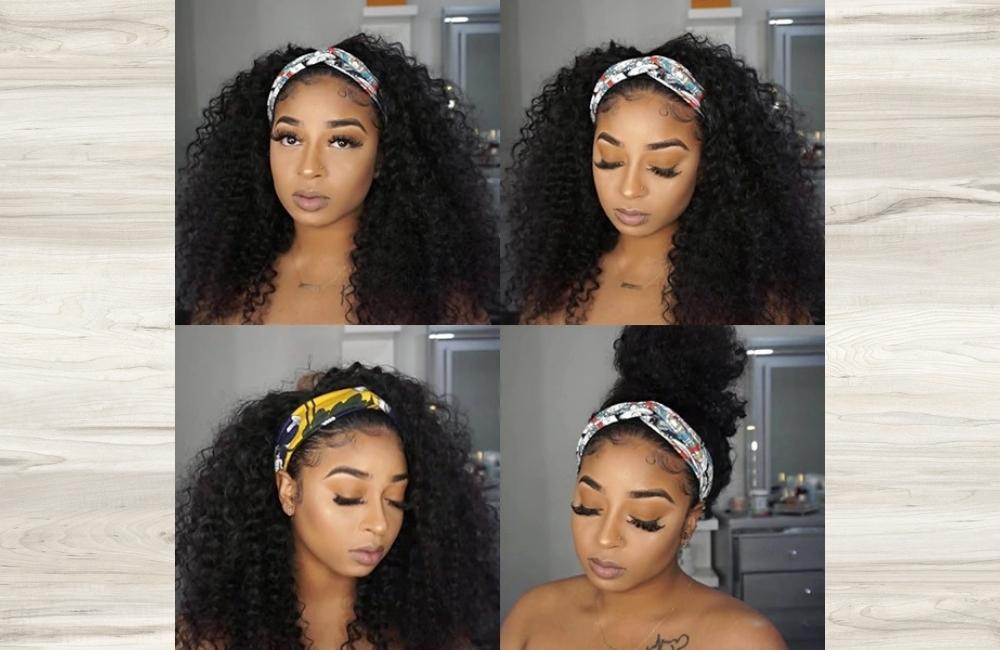 If you're looking for a natural-looking wig that is easy to style and requires little maintenance, we recommend the Deep Wave Headband Wig from Luvme Hair.
This wig is made of 100% virgin hair and features a deep wave style that will give your hair a natural and voluminous look.
The headband style makes it both easy to wear and comfortable, and you can style it in a variety of ways to suit your needs. In addition, the wig is heat resistant. That means you can style your Luvme headband wig as you do your normal hair, whether you want to straighten or curl it.
If you're interested in the Deep Wave Headband Wig, you can also check out this in-depth review on Luvme Hair.
2. Rulinda Ombre Bleached Pre-Plucked Brazilian Wig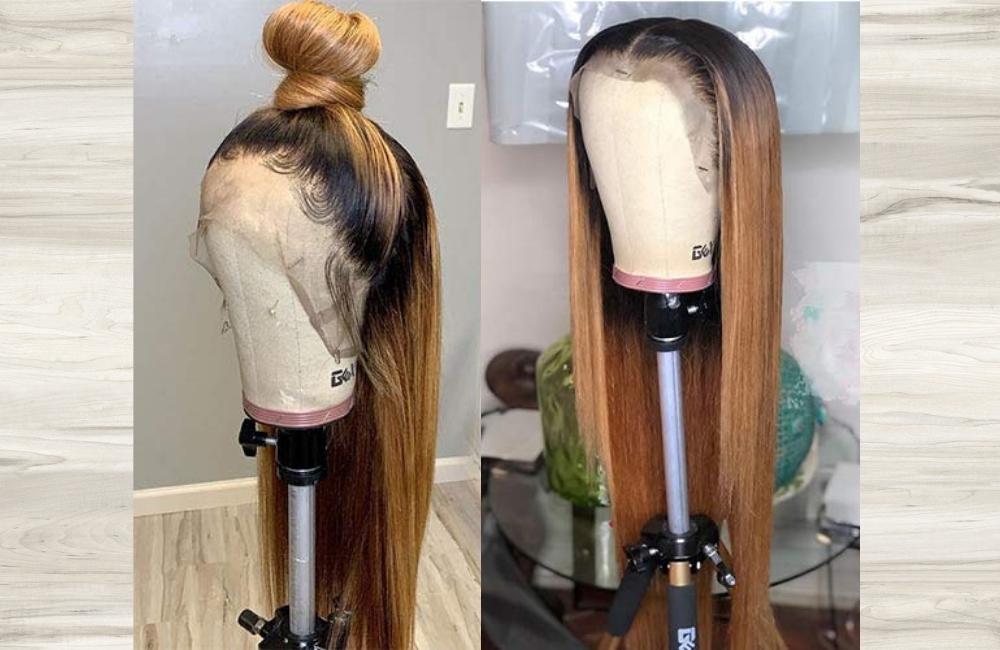 The Rulinda Ombre Bleached Pre-Plucked Brazilian Wig is another realistic-looking option for beginners.
Consisting of 100% human hair, this wig features an ombre style that will give your hair a voluminous and stylish look.
The pre-plucked hairline makes this wig a breeze to install and also offers the appearance of a natural hairline.
The bleached knots add an extra touch of realism. Since this wig is made of real human hair, you can style this wig the same way you would your natural hair.
3. Netgo Women's Green Mixed Black Wig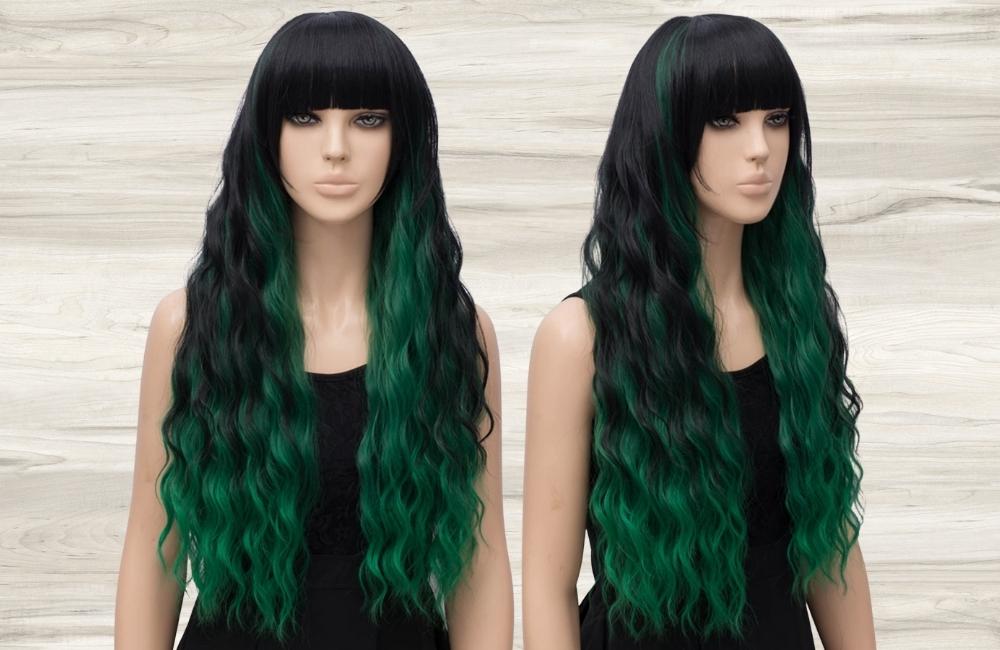 The Netgo Women's Green Mixed Black Wig is a great choice if you want to experiment with different hair colors and styles of wigs.
This wig features an elegant green color with black highlights. It also comes pre-styled and ready to wear, so it requires little maintenance.
The Netgo wig's straight style makes it easy to wear and compatible with many different hairdos. Meanwhile, the adjustable straps on the cap ensure a comfortable fit, regardless of your head size.
Plus, the wig's deep side part allows you to adjust your hairline as needed, giving the wig a more realistic look.
4. K'ryssma Fashion Ombre Blonde Glueless Lace-Front Wig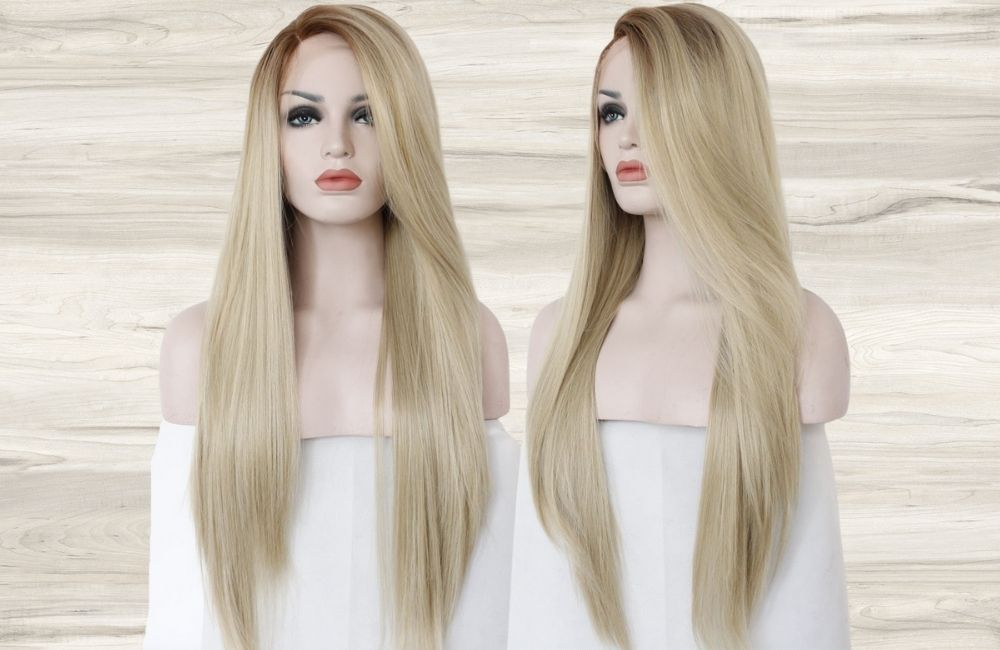 If you want a more opulent-looking wig, we recommend the K'ryssma Fashion Ombre Blonde Glueless Lace-Front Wig. This hairpiece is made of 100% human hair and has an ombre design that will give your locks a unique and elegant appearance.
Blonde wigs are always a popular choice, and this one is sure to turn heads. The lace front design ensures a natural-looking hairline and allows for several different styling options. This wig's glueless design also makes it easy to install and comfortable to wear.
Just be sure to avoid exposing the wig to too much heat, which can damage the hair. If you are planning to wear this or any other wig in heat, here are some tips on wearing wigs in the summer.
5. FUHSI Kanekalon Fiber Straight Lace Front Wig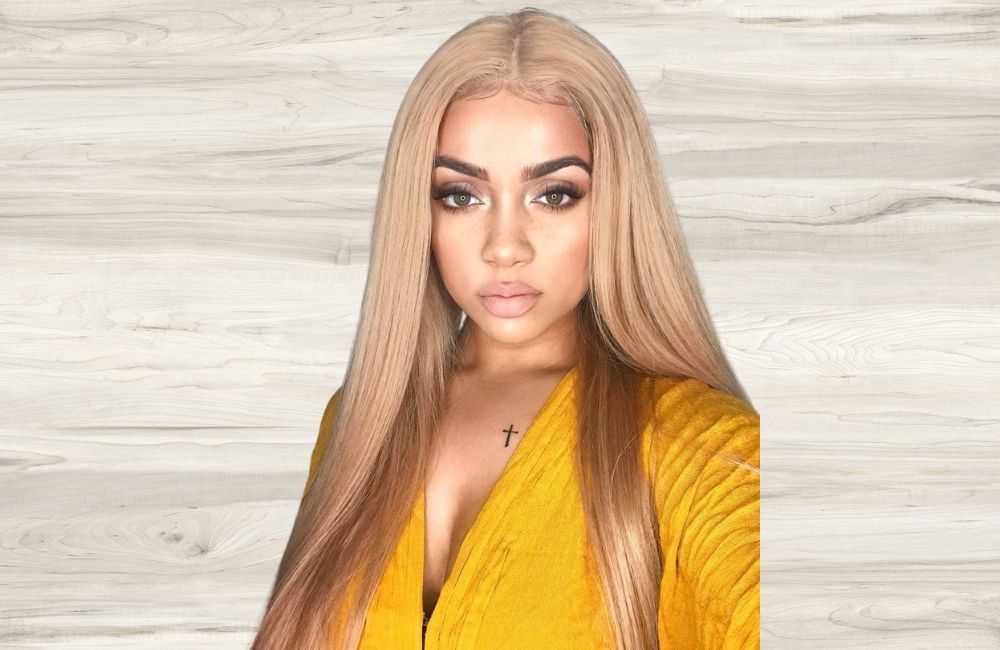 The FUHSI Kanekalon Fiber Straight Lace Front Wig is perfect for beginners who want an affordable wig with a stylish and sophisticated look.
This hairpiece is made of kanekalon fiber, which is heat resistant so you can style it in a variety of ways.
The 100% hand-tied cap ensures a comfortable fit and makes it easy to wear, while the 13×4.5 inch length is sure to make a statement.
Plus, this style comes in a variety of colors for you to choose from, so you're bound to find one that suits your skin tone.
If you need to find your wig size, here is a guide from Wigs.com.
6. QT HAIR Lace-Front Wig with Baby Hair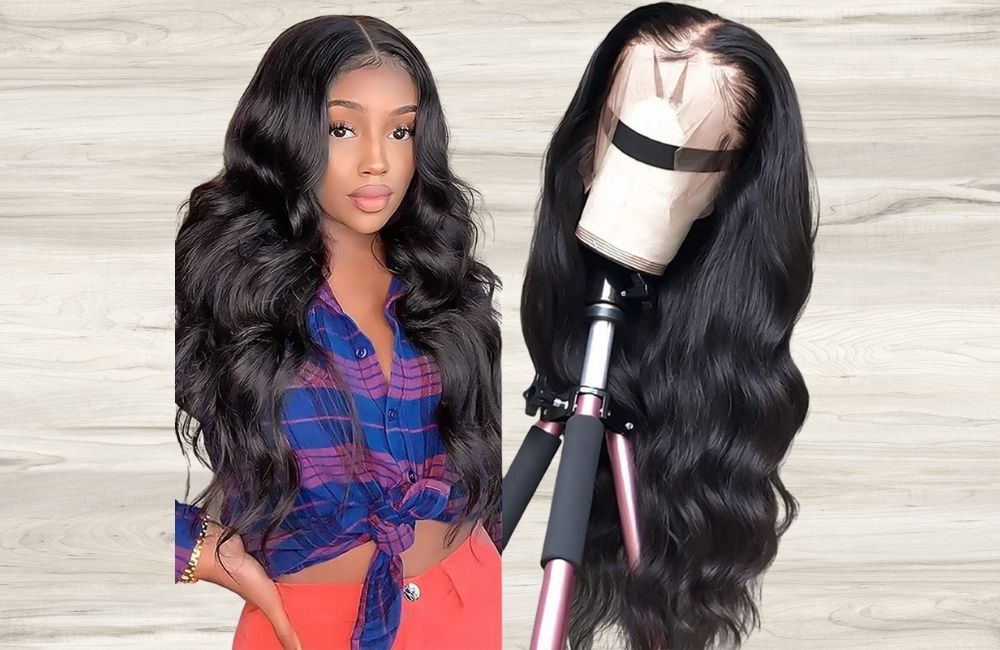 Lace-front wigs are always a popular choice, and the QT HAIR Lace-Front Wig with Baby Hair is sure to be a winner.
This hairpiece features baby hair around the front of the cap that gives the hairline a seamless look. And the convenient adjustable straps on the back allow you to adjust the fit as needed for maximum comfort.
The lace-front design gives the hairpiece a realistic appearance, and the 100% human hair construction ensures that the wig will last for years with proper care.
The hair is also available in several colors to suit your tastes, so you're sure to discover one that works for you.
7. Elva Hair Short Glueless Hair Wig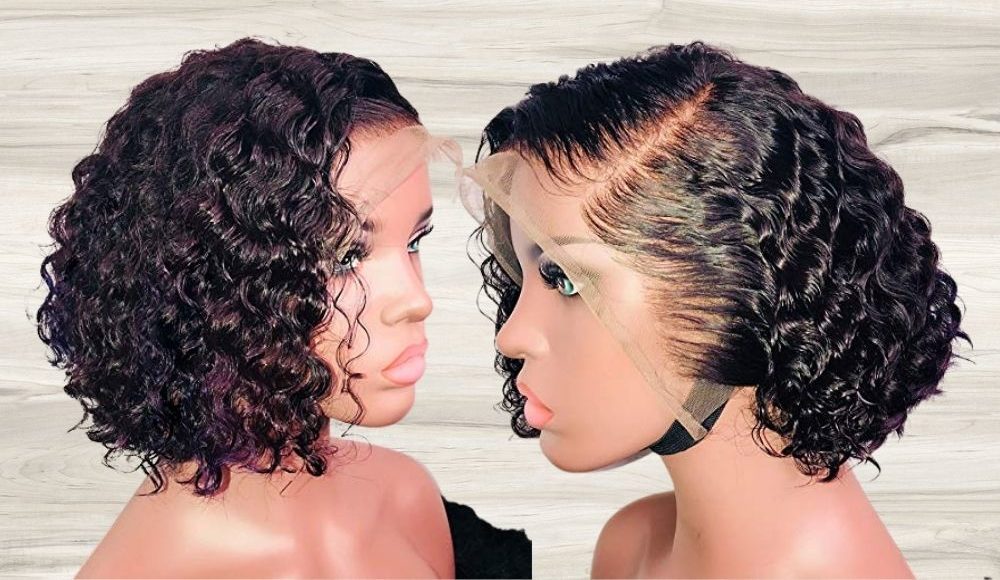 The Elva Hair Short Glueless Hair Wig is a short hairpiece that provides a stylish look and effortless feel. It comes in a natural, curly texture, perfect for naturalistas looking for a more realistic protective style. In addition, the short length is perfect for those who want a quick and easy style.
This high-quality wig is made of 100% Indian Remy human hair. Remy hair comes with the hair cuticle still intact, which makes it easy to care for, more natural in appearance, and ensures that the style will last for many years. The glueless cap design provides an easy fit and allows you to adjust your hairline as you desire.
How to Choose The Best Wig for Beginners
A good wig is the foundation of a great hairstyle and appearance. There are many good wigs on the market. But knowing which wig is the best fit can be challenging.
Explore your options
If you're going to wear the wig to an event, you should know what type of event you're headed to.
Are you attending a prom, special event, or wedding? The colors of your dress and hairstyle definitely affect which wig will look best on you.
You don't want to be too over-the-top for a casual get-together, and you don't want to look too plain for a more formal event.
Start with cheap
If you're shopping for a good wig for a beginner, don't start with one of the more expensive, trendy wigs.
Instead, choose the long, synthetic hair wig. These wigs require the least amount of maintenance. They vary in style, from bobs to long flowing locks.
Consider your hair type
To get the best wig, it's essential to know your hair type. Do you have thin hair, thick hair, or straight hair? The right wig can disguise thinning hair, while the wrong wig can accentuate it.
A great wig for starters is the lace front wig. It costs around $30-$50, has good hair quality, and can be customized based on your preference.
For those who have thin hair or short hair, the best choice for wigs would be the human hair wig, which costs around $100.
Figure out your price range
How much are you willing to spend on wigs? There are reasonably priced wigs and high-end wigs.
Wigs can range in price from a few dollars to several hundred dollars.
If you're strapped for cash, plenty of affordable wigs are available online and in stores. You can find wigs starting at around $30-$65 and even cheaper if you're willing to shop online at auction sites or discount stores.
If you have some extra money to spend, many high-quality wigs are available for purchase. These wigs often feature luxurious materials like human hair or silk and can cost hundreds of dollars.
Get some opinions
When shopping for the best wigs for beginners, talk to your hairdresser about your wig options. Ask your friends what style they like best. This will let you determine the style and length of wig that you should purchase.
Shop around
Once you have an idea of the type of wig you're looking for, it's time to start shopping around. You can find wigs in all kinds of stores. And, of course, there's always a convenient option of buying a wig online.
Top Tips for Choosing a Beginner-Friendly Wig
Start out with an inexpensive wig.
Look for a store specializing in wigs, as they have a wide selection. Take a wig for a test drive. This way, you can try different looks with different hair lengths.
Buy a wig that fits snugly but not too tight.
Check whether the wig is returnable. If you can't return it, make sure it's easy to wash, dry, and style.
Human hair wigs tend to be heavier, while synthetic ones are lighter.
Wigs with bangs, straight, curly, wavy, layered, or monofilament will work well with most face shapes.
The best wigs for fine or thinning hair are full or partial wigs, which cover the hair on top of the head.
Bottom-up styles, such as ponytails and braids, work well with full wigs.
Clip-on wigs that clip at the nape of the neck or at the crown of the head are the easiest to wear.
Which of These Wigs for Beginners is Best for You?
If the over-saturated wig market is overwhelming to you, you aren't alone.
We hope this guide to wigs for beginners will help you sort through all the amazing brands and styles on the market, so you can discover the wig that's perfect for your unique needs.
And if you find our guide useful, make sure to share it with your wig beginner friends!