When I'm running late for something and my eyes are dull and plain, the mascara comes to the rescue. And when there's a big event, say or 5-6 hours, I can't do without waterproof mascaras. That's why they are invented in the first place – to give exquisitely beautiful and thick eyelashes instantly for a long period of time. There are times when I don't want to kohl my eyes but still look pretty, yes, the answer is waterproof mascaras.
But the thing you need to take care of is – don't wear waterproof mascaras often unless it's really required. Because there are still, few risks associated with daily use of mascaras and they can be harmful to your eyes if you don't remove it off completely.
So, to make things easier, I'm going to compile an ultimate list of waterproof mascaras that you can give a whirl. Drugstore or high-end, I've compiled both as your suiting! There's no order here from good to bad or bad to good, just some mascaras that are available online and raved by buyers! Now let's get started.
Ultimate List of Waterproof Mascaras You Need To Give a Shot
1. Maybelline New York Volum Express Hyper Curl Mascara
This is one of the first waterproof mascaras many girls had – including me. If you're looking for an affordable and trusted option to get you started with the beautiful-lashes journey, I recommend this one!
Price: Rs. 325/- for 9.2 ml | Buy it on Amazon*
2. Wet n Wild Mega Protein Waterproof Mascara
Beautifully conditions lashes and helps make them appear naturally fuller and thicker.

Enriched with Soy and Wheat proteins.

Infused with Acai oil and D-Panthenol to help protect and strengthen.
Price: Rs. 250/ for 8 ml | Buy it on Nykaa
3. 

Maybelline New York Lash Sensational Waterproof Mascara
Another wonderful mascara by Maybelline.
Intensifies your lashes to give you 3X more volume.

This mascara creates natural, sensational lashes.

Exclusive care serum formula nourishes eyelashes.

Revolutionary eye catcher brush captures and expands lashes corner to corner for a burst of full-bloom lashes.
Price: Rs. 500/- for 9 ml | Buy on Amazon
4. 

Maybelline Volum Express Colossal Waterproof Mascara
Enriched with collagen pumping formula

Unique Mega Brush that volumizes your eyelashes & does not smudge easily.

Perfect to get rich, gorgeous and smudge proof eyelashes.
Rs. 399/- for 10 ml | Buy it on Amazon
5. 

Faces Ultime Pro Waterproof Mascara
Made with cutting-edge tube technology.

Smear, smudge and sweat proof.

Lasts up to 24 hours.

Contains conditioning ingredients that nourish.

Gives a stunning lengthening and curling definition, without clumping.
Price: Rs. 799/- for 7.5 ml | Buy it on Amazon
6. 

Deborah Milano 24 Ore Absolute Volume Mascara – Waterproof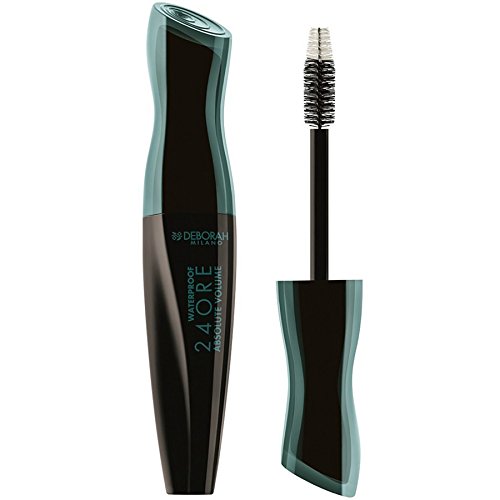 The long-lasting, ultra-volumizing fake eyelash formula creates a dramatic effect that continues to look freshly applied for hours on end.

It has an oversized brush that adds instant lash volume.

Enriched with the triple carbon black complex to create pure, intense and amazingly deep color, as well as natural Arabic gum to coat and protect the eyelashes.

It is Ophthalmologist tested.

The fragrance-free formula minimizes the risk of irritations.
Price: Rs. 595/- for 9.7 ml | Buy it on Amazon
7. 

Avon Color Super Shock Max Waterproof Mascara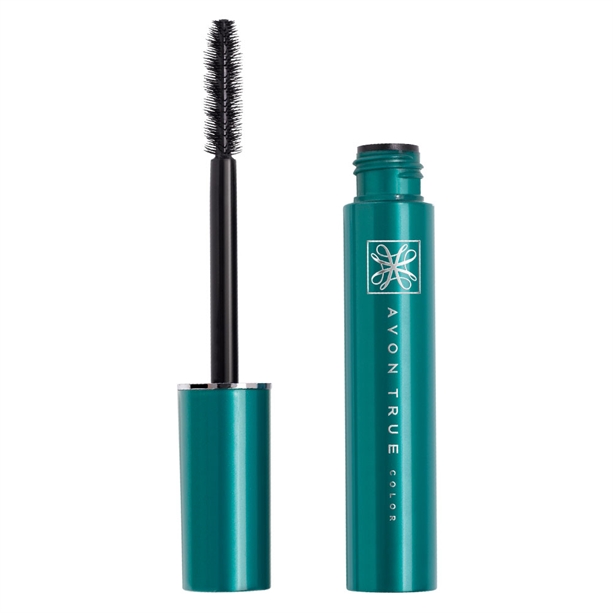 Increases thickness of lashes by up to 15 times.

Voluminous lashes, mascara that gives 15 times volume.

Expand lashes for wow effect and creates a dark bold appearance.

Special ingredients: Plumping fibers with keratin, hydrolyzed collagen, wheat protein and panthenol.
Price: Rs. 599/- for 10 ml | Buy it on Amazon
8. 

L.A. Colors HD Waterproof Mascara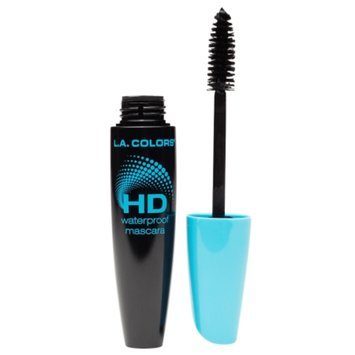 Maximize and lengthen your lashes to get the ultimate high definition look.

HD waterproof formula is long lasting for all-day wear with no clumps, globs or smudges.
Price: Rs. 525/- for 13 ml | Buy it on Amazon
9. 

Inglot Volume and Waterproof Mascara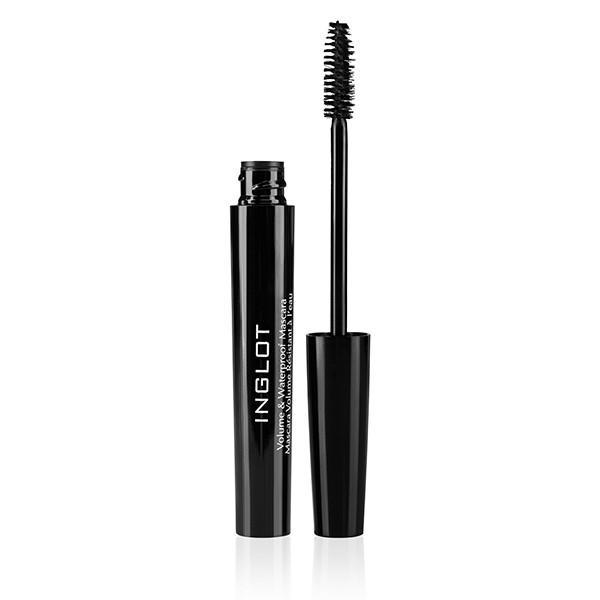 This mascara adds volume and definition to each eyelash without clumping.

Triangular brush provides precision

The waterproof and smudge-proof formula provides the long-lasting effect.
Price: Rs. 1100/- for 8.5 ml | Buy it on Amazon
10. Miss Claire Waterproof Mascara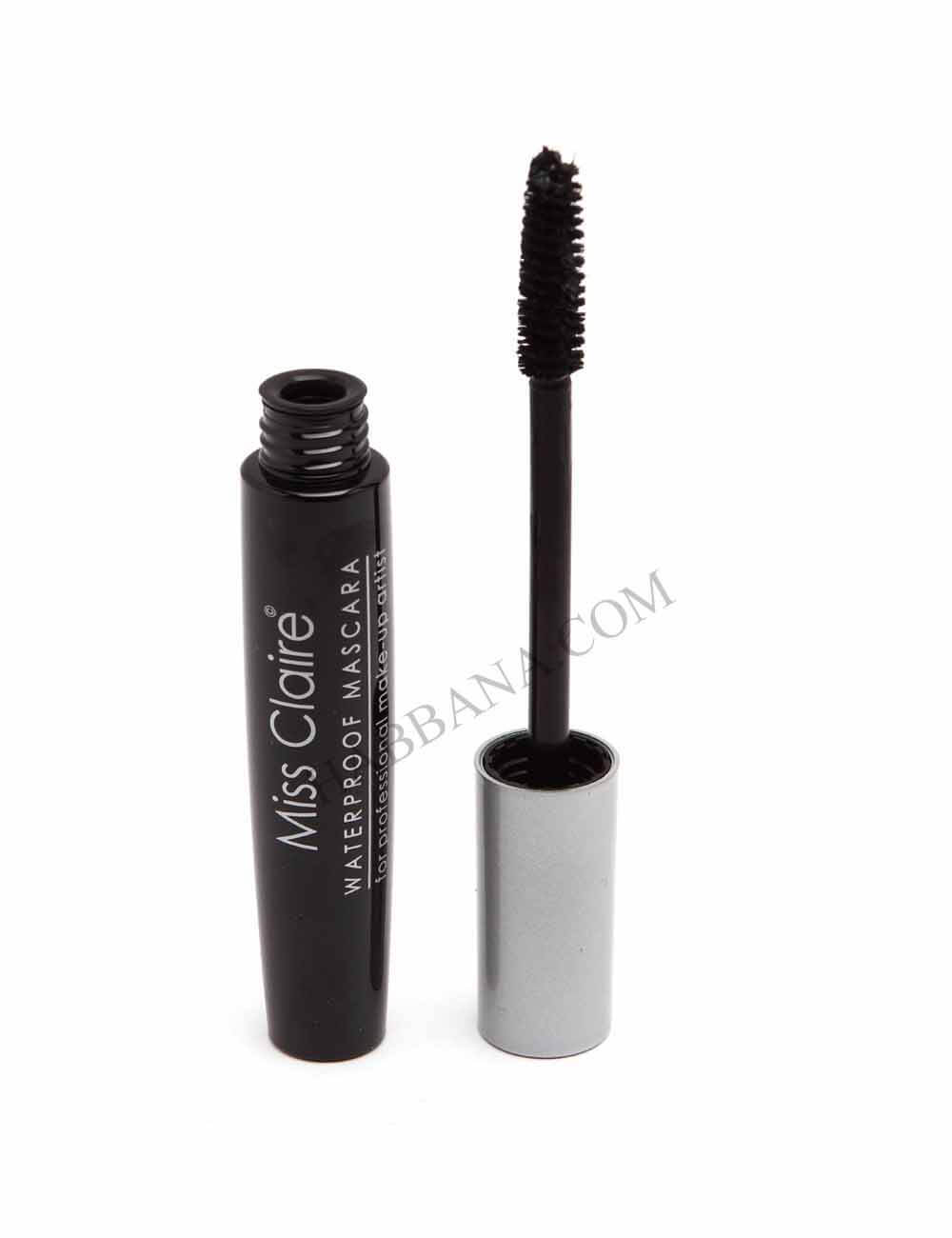 This waterproof mascara promises no smudges

Long-lasting wear and eyelashes that look fuller.

The richly pigmented color is non-drying and generously coats each lash, for a luscious look.
Price: Rs. 225/- for 9 ml | Buy it on Nykaa
11. L'Oreal Paris Volume Million Lashes Waterproof Mascara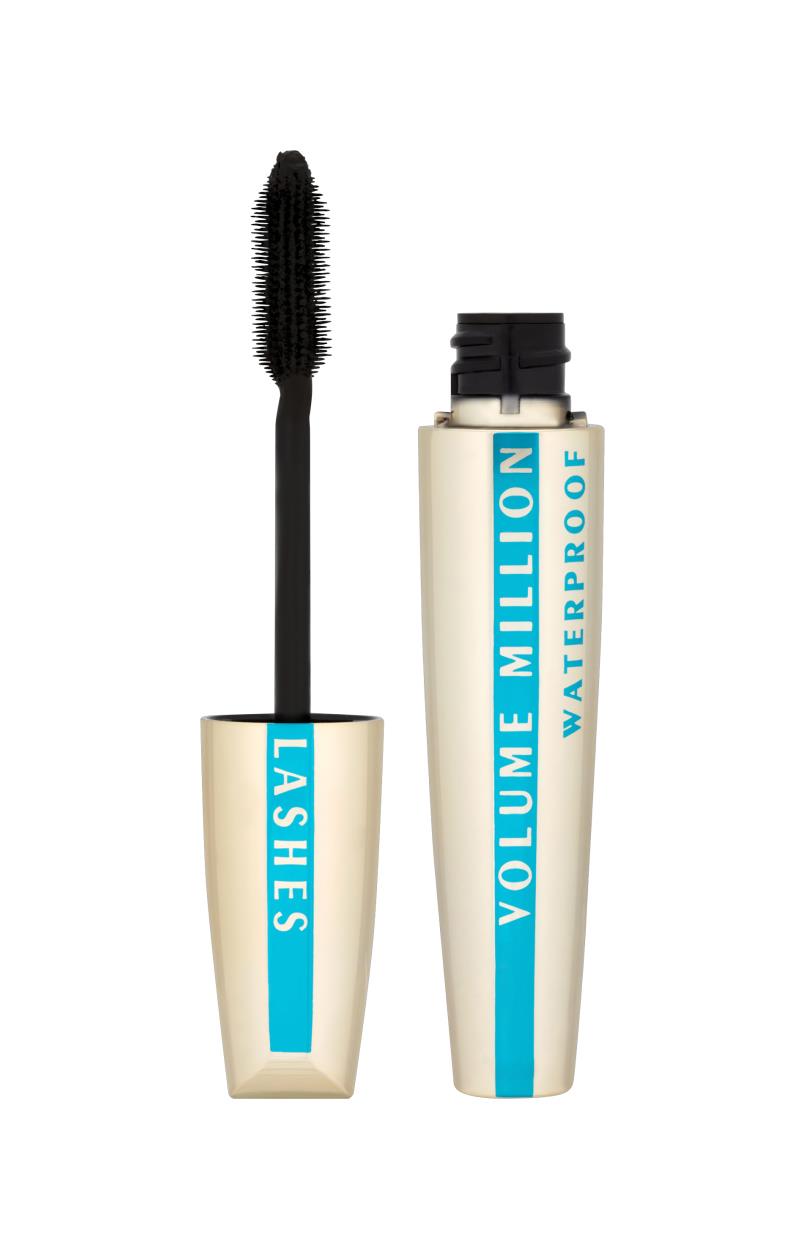 Collagen-infused formula and Millionizer Brush for amplified volume and definition.

The luxurious, buildable, no-clump formula amplifies each lash instantly.

Glides on smoothly, and lasts all day, while thickening and separating every lash for a smudge-free look.

The brush is uniquely designed to amplify and separate lashes from corner to corner.

The built-in clean sweep wiping system wipes the brush free of clumps while leaving the perfect amount of mascara for an ultra-volumized clean lash look.
Price: Rs. 895/- for 10.2 ml | Buy it on Nykaa
12. Maybelline New York Falsies Push Up Drama Mascara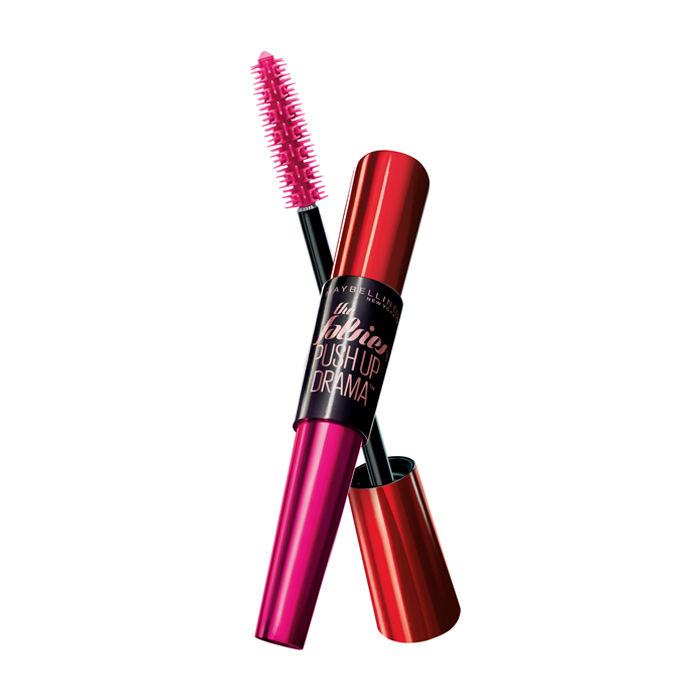 I personally want to try this one, after reading it's sky-high claims and positive reviews!
Delivers dramatic volume with a 45-degree lift.

Superior Technology with cup-shaped bristles and push up brush that coats and lifts lashes, bathing them in volume.

The creamy plumping formula that glides smoothly onto lashes for a dramatic, instant charge
Price: Rs. 550/- for 9.7 ml | Buy it on Amazon
13. MUA Eye Define Waterproof Mascara
This lengthening mascara has a waterproof formula!

Extends and elongates lashes to create a fuller, longer look.
Price: Rs. 600/- for 12 ml | Buy it on Nykaa
14. The Body Shop Big & Curvy Waterproof Mascara
Waterproof, tearproof and smudge-proof.

Makes lashes look thicker and more curved

The advanced brush is designed to sculpt lashes, coating them from root to tip

Holds lashes in place for a curve that lasts long.
Price: Rs. 895/- for 10 ml | Buy it on Nykaa
15. Essence Lash Mania Waterproof False Lash Mascara
Innovative elastomer brush with a star-shaped arrangement of blades that accurately grips your lashes to give them a push-up effect.

The result: lashes with extreme volume and a dramatic false-lash look.

Ophthalmologically tested.

Get lashes with extreme volume and a dramatic false-lash look.
Rs. 449/- for 10 ml | Buy it on Nykaa
16. Innisfree Skinny Waterproof Microcara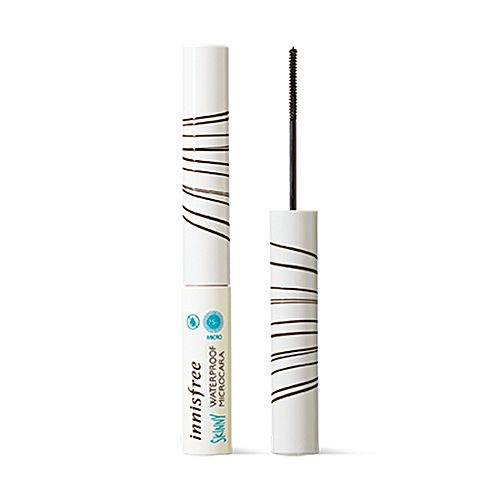 The light fitting effect adds an even texture and a glamorous volume to the lashes.

Helps create a cleaner eyelash look without lumps even when reapplying.

The micro brush coats even the shortest lashes with ease.
Price: Rs. 800/- for 3.5 g | Buy it on Nykaa
17. Rimmel Scandaleyes Retro Glam Waterproof Mascara
Bold, wide-eyed false lash look.

Exclusive hour-glass brush shaped to the lash line to plump lashes, fanning them up and out for bold, wide-eyed volume.

Coats lashes individually for a big, false lash look in one simple stroke.
Price: Rs. 500/- | Buy it on Nykaa
18. Oriflame The ONE 5-in-1 Wonder Lash Waterproof Mascara
Defines lengthen, separates and volumizes without smudging, smearing, running or flaking.

Does not tug, smudge or flake
Price: Rs. 549/- for 8 ml | Buy it on Amazon 
19. Wet n Wild Max Volume Plus Waterproof Mascara 
Formulated with Macadamia nut, Jojoba, and Olive oils for conditioning,

Enriched with D-Panthenol to help strengthen lashes.

Brush lifts, separate, and extends for extreme voluminous lashes no clumping or smudging.
Price: Rs. 499/- for 8 ml | Buy it on Nykaa
20. Wet n Wild Mega Length Waterproof Mascara
Delivers up to 80% longer-looking lashes.

A special blend of waxes provides maximum length and definition.

Proprietary brush lifts and separates each and every lash.
Rs. 299/- for 8 ml | Buy it on Nykaa
I hope you liked my compilation of waterproof mascaras that you can give a try. That's not the end and I will keep on updating this late with more waterproof mascaras so keep checking this space. Comment your favorite mascara! ????
*I have inserted affiliate links in this post. If you decide to buy the product, I will get a small incentive in return