If you are reading this, chances are you have a robust fashion store with all the nuts and bolts – a solid eCommerce platform, a grasp on your niche, business plan, product listings, and so forth. However, you are still not able to make the sales you know you can.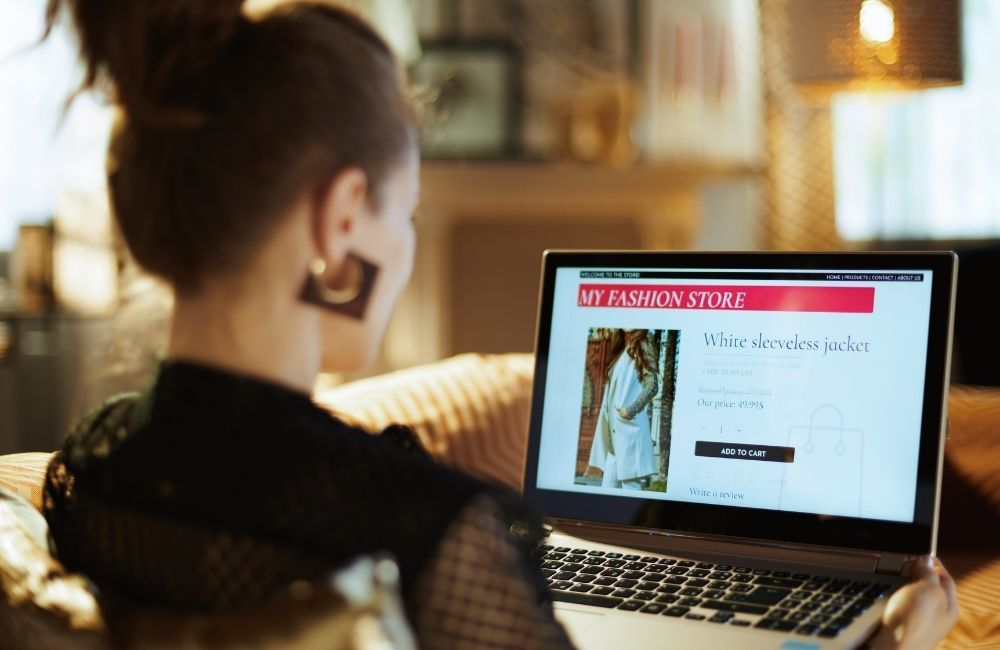 Most online fashion retailers are able to up their sales by fixing the issues we will discuss in this article. If you want a more detailed guide to online clothing stores, check this article.
Optimize The Checkout Experience
This is one of the main reasons many people tend not to come back to online stores. A poor checkout experience can hamper your sales immeasurably. You could have everything else in place, but none of that will mean anything with a smooth checkout experience.
You need to make sure your eCommerce store is easy to navigate, responds quickly, and does not ask customers to do too much. Make sure all the fields to be filled are on the same page. You should also include all the used payment methods to make payments easier.
Take Care of Customer Service
Many online stores are infamous for poor customer service. They may have the best products, but the stores go missing the moment a complaint has to be filed. Many companies do not take their customers seriously and respond to them at their own pace if they acknowledge their complaints to begin with. As a result, many customers leave, agitated, promising never to pick up a product from those stores again.
Be sure to look out for customer reviews next time, and you will know how bad customer service can sometimes be. If you fit this category, make sure you are prompt with your customer service and let them know that you care about them.
Solve Sizing Issues
Unlike in the case of physical stores, you cannot try out clothes to see if they fit. As a result, you can end up getting the wrong size. This happens to be one of the primary issues that small fashion brands face. One of the most effective ways to deal with this is to employ personalization via technology. In other words, body scanning. With today's technology, body scanning is a very realistic solution to this problem.
There are many options for body scanning that you can look up. These provide stellar, affordable solutions, helping buyers with their body measurements. You can use the measurements they upload to offer them appropriate sizing options for their clothes, hence reducing the return rate and the confusion that comes with it.
Maintain Trust
Customers understandably face a legitimate fear of losing their personal information and money should they enter their credit card details online. It is your responsibility to win their trust. How do you do this? Build a robust website or get someone to do it.
You will also need an SSL certificate and payment processor in place. Ultimately, you will have to invest in a powerful website design and security if you want to make your customers feel safe when they buy from you.
Create More Marketing Channels
Maybe your marketing isn't enough. Or maybe you are putting out tons of content but not on the right platforms. Create more marketing channels and promote your brand on social media. This means putting out infographics, blog posts, vlogs, and maybe audio.
Get on various platforms and put out relevant content across all marketing channels, and do it consistently. This will help you reach out to more of your target audience and convert a good portion of them.
Establish Online Credibility
As a brand, you want to be known as a credible entity in your niche. This will get more people to flock towards your brand and consume more of your content. A big part of this is posting consistently and engaging with your audience regularly. Most brands do not do this and lose a ton of customers along the way.
However, if you do this, you will not only let people know you are open for business, but people will also know your products are premium and that you are a legitimate brand. In other words, you are establishing credibility and trust, both of which are vital to maximizing your leads, conversions, and sales.
Use Incentives
Using incentives is an excellent way to get people to buy your products in numbers. Announce contests, discounts, offers, and other incentives to get your customers to pick up your clothes and other apparel regularly. You can do this on your website, through your email marketing campaigns, Instagram stories and posts, Facebook stories and posts, and perhaps even on WhatsApp.
Bottom line
Ultimately, boosting sales of an online fashion store is a process of fixing issues that stop you from getting customers and putting in extra effort to keep them coming back. These two practices are essential because there is a severe lack of attention span and a surge in competition on the market, meaning other brands are competing for the same target audience that you are. The smallest of issues (or, in this case, major issues) can hinder your engagement, leads, conversions, and in turn, your revenue generation.