Any pet owner will tell you that training an animal is easier when using treats as rewards. And sometimes, our furry friends deserve a treat simply for being their adorable selves. Many cat owners spend hundreds of dollars on kitty treats, which is understandable given how many you can choose from on supermarket and pet store shelves.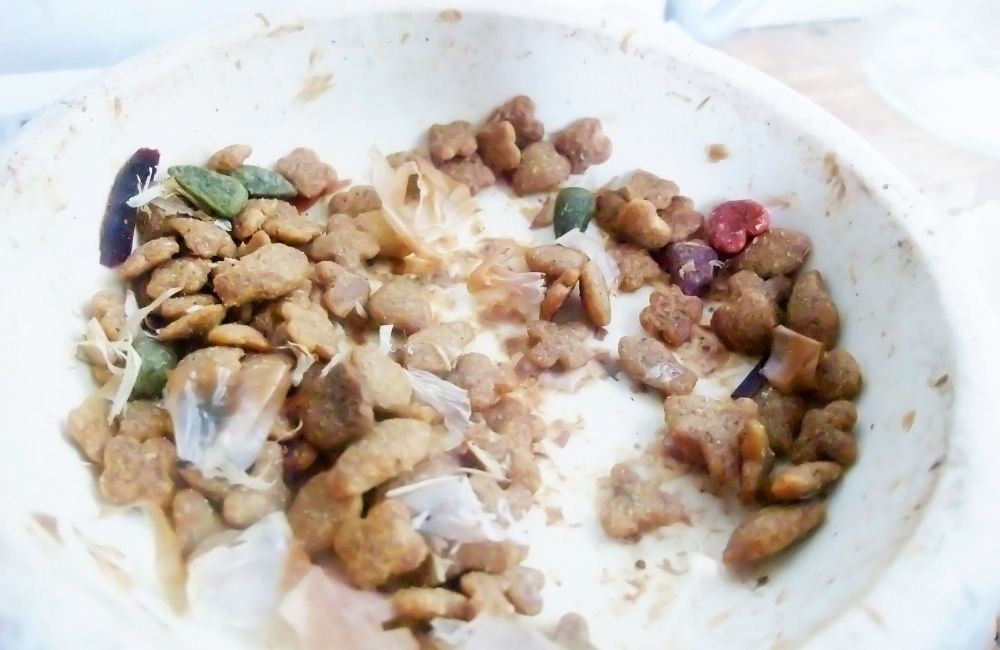 However, there is no need to go shopping when you want to give your kitty a special treat. Several easy recipes for homemade cat treats are available online and do not cost an arm and a leg to make. Some examples are included below:
Advice for feline owners
Cat treats should not constitute more than 10% of a feline's daily caloric intake. Therefore, they should be dispensed sparingly. Some cats become so fixated on treats that they refuse to eat anything else. This becomes problematic as most treat recipes do not include much liquid.
Cats are notorious for not drinking enough water, preferring to get their fluid intake from cat food. Insufficient water intake can lead to bladder and kidney problems.
Many cat owners use natural UTI chews to prevent this from occurring. Products available from Scruffy Paws Nutrition, Vet's Best, Nutri Vet, Only Natural Pet, NaturVet, and Pet Naturals have these products readily available online or in pet stores.
Scruffy Paws Nutrition's UT Wellness Chews come in a flavor that will tickle even the fussiest of feline palates. This means you will not struggle to get your kitty to take theirs. Indeed, they are so tasty that many cats perceive them as a treat. The chews contain active ingredients to support a feline's UT (urinary tract) system, preventing or minimizing painful UT infections (UTIs).
Your kitty's stomach might be sensitive to dietary changes. Therefore, some cat treats recipes might result in constipation, diarrhea, or vomiting. Should this occur, discontinue using these treats and try another recipe. However, ensure that you pass any remaining treats to another cat owner who can use them to avoid food waste.
Fishy salmon chews
This three-ingredient recipe is quick to whip up and will appeal to any cat that loves fish.
Ingredients:
One can salmon, drained (alternatively, use mackerel or tuna)
One egg
Flour
Method:
In a food processor, pulse the salmon until it is finely chopped.
Add the egg to the salmon.
Using a stand mixer, start beating the ingredients, adding flour in small amounts until it forms a doughy substance.
Roll the dough out to roughly a quarter-inch thick and use small cookie cutters to cut them into shapes.
Place the treats on a lightly greased baking pan and bake on medium heat until crispy and slightly browned. This should take about 20 minutes.
#2 Grain-free tuna treats
If your feline has a sensitive stomach, use this gluten, grain, and dairy-free recipe to whip up a batch of delicious tuna treats.
Ingredients:
One tin of tuna in spring water, well-drained
One egg
Method:
Preheat your oven to 170° C/350° F.
Line a baking tray with baking paper or greaseproof paper.
Separate the egg yolk and white as the yolk is not necessary.
In a separate bowl, beat or whisk the egg white until it forms stiff peaks.
Put the tuna into your blender bowl. Add two teaspoons of whipped egg white and blend until there are no lumps or dry tuna flacks.
Add this tuna mix to the remaining egg white and fold the two ingredients together.
Transfer the mixture to a piping bag and pipe it into small rounds on the baking tray.
Bake the treats for 20-25 minutes until golden brown, crispy, and dry to the touch.
#3 No-bake cat treats
If you do not feel like baking treats, try this simple no-bake recipe.
Ingredients:
Two cups cooked chicken, diced and cooled
Two cups cream cheese
Parsley flakes (1-2 teaspoons)
Method:
Place all the ingredients into a food processor bowl.
Process them thoroughly until a paste is formed.
Remove the paste from the processor bowl, put it on a paper plate, and leave it in the fridge for at least an hour.
Take the paste out of the fridge. It should now be firmer.
Take small pieces of paste and roll them into small balls.
Arrange the balls on a baking tray lined with baking paper or greaseproof paper. Keep going until the mixture is finished. Do not be tempted to make larger balls as they will be difficult for your cat to chew.
Place the baking tray in your freezer and allow the treats to freeze solid.
Remove treats from the freezer and divide them into small batches. Place each batch in a
Ziploc freezer bag and write the date on it.
Keep the treats frozen, removing a bag when necessary, and keep the treats refrigerated until consumption.
Making these simple cat treat recipes is easy and doesn't require a lot of time. It's sure to be a hit with your furry friend!
Related Posts