Every industry has felt the impact of widespread Coronavirus. The quarantine is undoubtedly going to save lives but is killing the market. The market, sales, and faith of people on outside sources have gradually decreased. With all that said, the beauty industry is no exception.
How is Coronavirus affecting the beauty industry?
The beauty industry is widely influenced by the Coronavirus. Some of the major issues the beauty industry is facing are listed below.
Decreasing sales
The whole world is quarantined, and people are staying indoor to remain safe. People have to rely on precautions until there is a solution for treatment. Seeing the growing pace of the virus, it is best to avoid people from outside. There has been a significant decrease in the sales of beauty products. People are hoarding necessary items, including food, sanitizers, toilet paper, etc. because no one knows when this pandemic will end.
But what about the beauty industry? The beauty industry supplies high-end products. People do not gravitate towards the beauty industry anymore because, at this time, nobody cares how their makeup looks. People are investing more in necessary items, which will help them in this grave situation.
Loss of chain supply
China is the hub for exporting diverse products throughout the world. The country is also famous for exporting their skincare and makeup products around the world. There are Chinese facemasks, aging creams, under-eye creams, and there's every Chinese product for these. As this pandemic situation arose in China, many countries are skeptical about having future relations with them.
This endangerment to Chinese relations has not only affected their industries but worldwide industries as well. Cutting ties with China will affect the beauty industry in finding new partners and will turn many beauty industries upside down. So losing supplies from China will also hamper the beauty industry.
Postpones and cancellations
We all know how beauty companies like to release their new products every time with the arrival of the new season. With this springtime going on and summers coming, we see a huge variety of products being launched. But due to this Coronavirus situation, there is a loss of chain supplies and items required for manufacturing new products.
Business relations are negatively impacted. Even if a product is ready to be launched, it is not the right time to release it in the market because there is no market. People are surely not going to buy beauty products over their necessary items, especially when they have to stay in their homes during the entire lockdown period. Hence many products to be launched are either postponed or canceled until people return to their normal lives.
The distress of small makeup artists
When talking about the beauty industry, we also have to include small makeup artists, hairstylists, and parlors. There are some artists in the beauty industry that used to provide services like facial, eyebrows, and skin treatments at customer's homes. But now, with all these situations, they are jobless. Beauty professionals are suffering because they don't rely on a thriving business. Sometimes what they get in a month is all they have. The need for a facial or spa is not people's priority right now.
Thriving digital business
Coronavirus outbreak may have hampered many beauty industries, but it has served a few leading to massive marketing. While the built-in stores are suffering a lot, online websites are growing. The beauty stores cause human encounters, which is the step to avoid right now.
So you are also saved from the hassle of worrying about who has touched the currency earlier. Hence the online websites and apps are thriving because people are investing more in those products, which makes the most sense. Although visiting department stores are common and they are open to provide necessities, people visiting Sephora or Maybelline is not a common scenario anymore. So people are more interested in purchasing beauty products online right now.
Small brands are growing
Built-in stores like Maybelline and MAC have dedicated customers. But due to this pandemic outbreak, people are shifting towards skincare more rather than makeup. Brands like Dove and Pond's are receiving colossal attention now. People are investing in simpler things that are reasonable and will suit their needs in this outbreak. They are looking for something to maintain healthy skin rather than something which they won't even need now. To be honest, who needs to wear makeup to just go to their living room or kitchen?
How the beauty industry is giving back…
Coronavirus is a huge threat to the world right now. Precaution is all that is necessary to save ourselves from this dangerous virus. So while beauty products and makeup artists are suffering a loss in their fields, not every beauty industry is severely affected.
So let's talk about some beauty brands which became a hero in this outbreak situation. They have taken a step to raise foundations and help take care of the nation as one.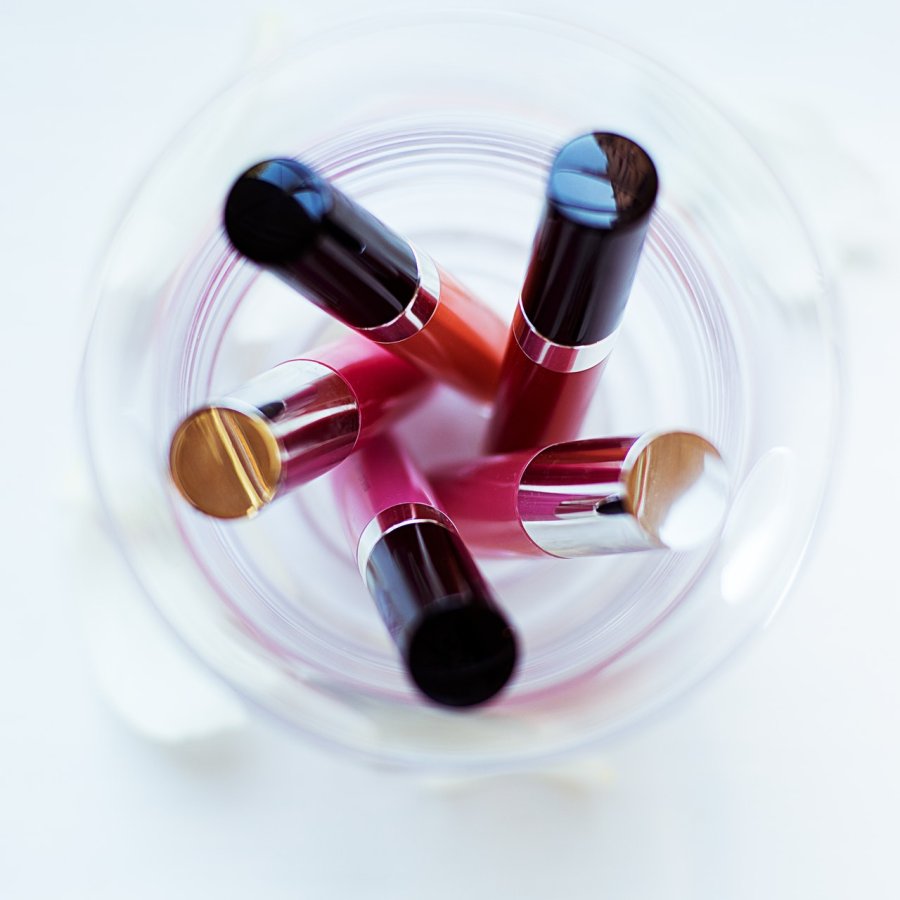 A brand called Soap and Glory has joined with a UK based company together to donate cleansing products, including sanitizers, hand wash, and soaps as a charity.
Famous beauty brand L'Oreal is donating $720,000 to the Chinese Red Cross foundation. This funding will cover basic needs like masks and health care requirements like sanitizers and soaps.
Famous pop singer Lady Gaga's laboratory, Haus Laboratories has just emerged. But still, it has taken a step to donate 20% profit from the last sales they made to Los Angeles and New York to provide the need with basic healthcare and food resources.
Lipslut is another popular brand that is always there to fulfill the needs of the customers. It always gives away 50 percent of its profit to the organizations supported by its customers. But this time, due to this pandemic outbreak, it's giving away 100% of its profits to those affected by COVID-19. Some major organizations supported by them are the No Hungry Organization and CDC foundation.
Grande Cosmetics has also played an active role. Since the beginning of this quarantine period, they have offered 15% of their sales to Feeding America, which is concerned with feeding almost 46 million people nationwide.
The Body Shop is another active beauty brand when it comes to taking charity initiatives. Earlier they supported to end the animal testing campaign. Now with this Corona Virus outbreak, they are donating 30,000 units of their cleansing products as supplies to senior citizens from Canada and the United States.
Another famous corporation LVMH which is associated with some renowned brands like Louis Vuitton, Dior, Givenchy, and Guerlain, has taken a step as well. They are supplying free sanitizes to French hospitals. They are also aiding in the production of more hand sanitizers, not only that they are also helping the Chinese Red Foundation by donating $2.3 million to fight against COVID-19.
Rituel De Felle is a popular brand for creating beauty products. This brand has aided a lot in manufacturing hand sanitizers. Not only that, but they have also come up with their hand sanitizer solutions.
In these, there is 62% ethyl alcohol, which is the major component for killing the virus. You get the most benefit out of it when you mix lavender and essential oils. Many people are irritated by the smell of alcohol. Adding lavender oil gives out a soothing aroma not only that the essential oils add to its benefits, not only that this hand sanitizer comes with a three price pay option. Where you can choose the oils and your favorites based on which the price will be set.
True botanicals are donating 10% of their profit sales to the food supply in San Francisco, which is aiding food resources to those who need it. Not only has that it also started a #TakeCare campaign where it also requests its followers to donate something for the needy.
Billie, a popular shaving brand, has also come in rescue for the COVID-19. They are providing at-home essentials like their wipes and dry shampoo, along with their best seller shaving cream and lip balm. The brand is making sure people are provided with essential commodities. Billie is also donating $100,000 to food banks, which are associated with supplying food to those who are majorly affected due to this outbreak.
Everything has a good and a bad side, and it won't be wrong to say that it is in the case of COVID-19 too. While some beauty department stores are experiencing huge losses, online beauty stores are growing. However, to be honest, the effect of loss is more than their profit.
Anyways we all love makeup, and no matter how much we want to get a new eye shadow palette or new highlighter, it is better to stay indoors and maintain safety first. Let's hope this will all end soon, and everyone will get over their losses, and kick-start lives again.
Image source: Pexels